Are you thinking of taking a family trip abroad? Children can learn to love travel, but you have to build their stamina for it and help them develop skills that will allow them to feel comfortable in a foreign country. Here are some things to consider before deciding to take your kids on an international trip.
Foodies in Training
Are your kids picky eaters? If they don't like to try new foods at home, they will most likely NOT want to try new foods when you travel. Kids need to develop an openness to experiencing different types of food so they are able to eat new or "strange" foods without stress or anxiety. This means if you only serve them chicken nuggets and french fries every day for dinner, they will probably not want to try a mouthwatering piece of quiche in Franch, a spicy bowl of goulash in Hungary, or a piping hot plate of paella in Spain. And if you don't train your kids to try new foods, you may find yourself in Dublin, Paris, or Milan walking blocks, or even miles out of the way to find the nearest fast-food burger joint. Introduce new foods to your kiddos regularly, so they get used to experimenting with different textures and flavors. The rule with my kids was to take one bite of something before you decided whether you liked it or not. In no time, your kids will have well-developed palates and appetites for adventure!
Assess Physical Fitness
Before you buy those plane tickets, make sure your children can handle whatever physical activity will be required for your trip. Whether you are going to be climbing the Tower of Pisa, hiking in the Alps, kayaking in Croatia, or walking the streets of Rome, it's important to know your kids' level of physical fitness. If you are overly ambitious with your activity planning, your dream vacation may turn into a nightmare. It may be your dream to hike to the top of Mount Fuji, but can your kids handle it? Some bucket list travels may need to wait until your kids are a little older, or be better suited for an adults-only vacation. In addition, some activities may require a certain degree of mental toughness. For example, is your child afraid of heights, do they even enjoy outdoor activities, and can they power through the adventure you are planning if the going gets tough? Making a realistic assessment of whether your children have the physical endurance AND mental stamina to handle whatever you decide to do can make all the difference and help you plan family travels that everyone will love and enjoy.
Build Confidence and Communication
Speaking of mental toughness, traveling requires a bit of confidence, or at least an ability to overcome a lack of it. New experiences can sometimes be scary, even for adults! Help your child develop confidence in trying new things and going to unfamiliar places by going on "mini-adventures" from a young age. Go for walks or take them to parks, zoos, gardens, and museums. Be a tourist in your own town by visiting famous places. As they become old enough, take day trips or weekend getaways to build travel stamina. Being able to handle a trip away from what is familiar to them requires practice, and should increase in duration over time. If you try the "throw them in the deep end and see if they can swim" approach, they may become overwhelmed and never want to travel again. Keep an open line of communication with your kids during the planning phase, in the days leading up to the trip, and during the trip, so you can answer questions they have and talk to them about any nerves they are feeling.
Take Pre-trip Picture Walks
You tell your child that you are taking a trip to Italy, and they jump with joy! However, they may also be feeling a little nervous about what it will be like when they get there. We often choose places to travel based on books we've read, movies and shows we've seen, or research we've done online. These things give us an idea of the sights, sounds, and experiences we will encounter on our travels. Make sure you give your children this same mental preparation before taking them on an overseas trip. Taking pre-trip picture walks with books, movies, online research, or even YouTube videos of other families traveling can ease fears of the unknown while also building excitement for your own travels!
Create Cultural Awareness
One of the most exciting parts of traveling to new countries is the cultural experience of learning how people around the world live differently than we do. However, if your kids aren't prepared to embrace the diversity of new cultures, traveling can be an uncomfortable or scary experience. One way to help your children develop cultural awareness is by reading books or watching shows and films that celebrate various cultures around the world. This way, the knowledge that other people around the world look, speak, and live differently than them is not a surprise when you take your first trip abroad. Before embarking on your travels, you should share information and pictures about the place you will be visiting, and talk about some of the things your kids might encounter during the trip that may be different than what they are used to. What amazing knowledge to pass on to your kids!
Good luck, and happy travels!
#parenting #travel
Follow me to see more articles like this. I am a travel blogger and retired teacher with 20 years of experience in education. I am also a mom of two adult daughters who are avid travelers, both of whom have lived abroad. The world is a big place, help your kids discover it!
What to read next:
Traveling with kids can either be a fun family adventure, or it can be a total nightmare
Help your kids learn to love travel and take the stress out of flying
Top 4 Activities to do with kids in Memphis
Get your adrenaline fix in the Great Smoky Mountains of Tennessee
Escape to Chattanooga with these outdoor adventures
How to plan a historic sightseeing tour of Memphis
Outdoor activities for kids in Memphis
Follow me to see more articles like this.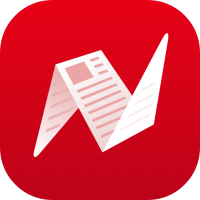 ...
This is original content from NewsBreak's Creator Program. Join today to publish and share your own content.