In my ongoing journey to try every food truck in Memphis, I am continually amazed at the quality of food driving around our city. This month, I offer you a collection of food truck masters, serving up classic Memphis BBQ, made-to-order salads, and the biggest, baddest egg rolls on four wheels! I hope you're hungry, because here we go!
Grill Master Chew
If you are from Memphis or have spent any significant amount of time here, you have probably tried BBQ nachos, full to the brim with barbecue meat, barbecue sauce, nacho cheese, and a variety of fixins on top. If I were to ask, you'd probably tell me to find the best BBQ nachos at Rendezvous or Central. Before I encountered Grill Master Chew, I would have agreed with you, but I'm here to tell you about a new contender in town - and it comes in the form of a food truck found at a curbside near you! This food truck boasts a menu that's hard to choose from, with smoked sausage, classic and stuffed turkey legs, and a smoked chicken alfredo that I need to go back for. But the loaded BBQ nachos stole the show for me! With an option of chicken or pork, this menu item will leave you full and happy after eating a plate loaded down with chips, meat, cheese, BBQ sauce, seasoning, and jalapenos. I'm telling you now, if you see Grill Master Chew rolling around town, don't walk but run to get in line!
Eat Green - Urban Salads
Want to get in on the food truck action but looking for a healthy option? Look no further than the Eat Green food truck! This truck boasts made-to-order salads loaded down with delicious veggies, meats, and toppings, from chicken, salmon, and lamb to a full vegetable option. Personally, I ordered the Turkey Club salad, which came chock full of lettuce, tomatoes, cucumbers, cheese, pickles, egg, turkey, and bacon - not to mention a personal package of Club crackers and your choice of dressing to go along with this mountain of healthy goodness! The best thing about the Eat Green food truck, other than it's BOMB salads, is that it can quite literally be found all over town! Downtown, midtown, out east, even North Mississippi. If you're craving a healthy, tasty, loaded up salad, check their Facebook page and find out where they are today!
Pok Cha's Egg Rolls
If you see this bright red food truck rolling through your neighborhood, make sure you don't let it pass you by! The Pok Cha food truck is best known for its egg rolls, hence its namesake, and let me tell you they do not disappoint. I got a veggie egg roll on my first visit to the truck, and it was the biggest egg roll I've ever encountered -- and believe me I've eaten my fair share of egg rolls. It was stuffed full of delicious veggies and fried to crispy perfection. My egg roll came with the lunch special, which included a bulgogi entree of meat, rice, and kimchi. The whole meal was phenomenal and will have me coming back to try the other menu items, including wings, fries, and a kimchi grilled cheese sandwich that caught my eye and deserves a return visit! If you're looking for a place to try some of these tasty rolls for yourself, you can catch them at the Campfire Date Night at Memphis Botanic Garden on October 8!
I'd love to hear about your favorite food trucks in Memphis too, hit me up in the comments below!
Follow me to keep up to date with all things Memphis. I write about travel, community events, live music and festivals, and all the best food and drink!
Read my other Memphis food features:
Searching for the best cookies in Memphis
4 Memphis food trucks that specialize in street food
Have you been to these greasy spoons in Memphis?
Memphis food trucks perfect for lunch on the go
Fall in love with craft beer in Memphis
Where to find the best brunch in Memphis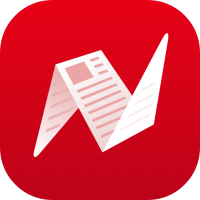 This is original content from NewsBreak's Creator Program. Join today to publish and share your own content.