You don't need to wait until the 31st to give your kids some Halloween fun this month. Scarecrows and laser shows, spooky films and scavenger hunts, campfires, hikes and Fall festivals, Halloween brunches, and pumpkins galore! There's fun for kids of all ages, and the Halloween spirit is getting contagious!
LICHTERMAN NATURE CENTER SCARECROW CONTEST & DISPLAY
October 1st - November 19th
Tuesday through Thursday, 10:00 am until 3:00 pm
Friday and Saturday, 10:00 am until 4:00 pm
The scarecrows have been created and judged, now it's time to check them out! There are scarecrows lurking about in the Lichterman Nature Center, frightening, friendly, silly, and serious, take your pick and find your favorites!
FRIGHT LIGHT HALLOWEEN LASER SHOWS at the PLANETARIUM
October 1st - October 31st
Wednesday through Sunday, 4:00 pm Matinee
October 22 & 23 – Oct. 29 & 30
Friday and Saturday, 7:00 pm & 8:30 pm
Fright Light Laser Shows are coming to the Museum of Science and History Planetarium, with daily matinees, plus Friday and Saturday nights. You'll have so much fun it's scary! For more information and to purchase tickets, see here.
FRIGHT-TOBER at CROSSTOWN THEATER
October 1st - October 31st
Saturdays, 2:00 pm
Throughout the month of October, Crosstown Concourse is presenting Fright-tober at Crosstown Theater with spooky, kid-friendly matinees every Saturday. Tickets are free, but capacity is limited so registration is required. See the full film schedule on their website.
METAL MUSEUM PUMPKIN PATCH
October 3rd
Sunday, 10:00 am - 12:00 pm OR 2:00 pm - 4:00 pm
Have some family-friendly Fall fun at the Memphis Metal Museum! You'll use strips of copper to create 3-dimensional pumpkin sculptures for each member of the group. You'll also learn to use textures and embossing tools to further individualize your designs! Spots are limited, so book now! Pre-registration is required, and registration ends at noon the day before the scheduled class. For more information or to register your family, see here.
ST. ANN FALL FEST
October 14th - October 16th
Friday through Saturday, 2:00 pm – 10:00 pm
This is a free event with a whole lot of Fall fun for the entire family! Activities include the Opening Ceremony, Italian Dinner, Auction, Golf Tournament, Carnival Rides and Attractions, Vendor Fair, Cornhole Tournament, Bowling Tournament, All-Day Music Festival, Chili Cook-Off, Food Truck Fair, and Chalk the Walk. You can also buy tickets to the Live on the Field Concert with Starship featuring Mickey Thomas, opening band Led Zep'n, and a car giveaway! Get all the details here.
COLLIERVILLE FALL FESTIVAL at HALLE PARK
October 14th
Thursday, 4:00 pm - 6:00 pm
Families and individuals of all ages are invited to celebrate the Fall season with trick-or-treating at the Halle Lake StoryWalk, crafts in the park, Pumpkin Chuckin', and fun games with prizes! Costumes are encouraged for maximum fun! Registration is not required, but all activities are while supplies last. Attendees are encouraged to park at the library and walk to the event at the lake.
FAMILY CAMPFIRE at THE GARDEN
October 15th
Friday, 6:30 pm to 8:30 pm
Bring the whole family down to the Memphis Botanic Garden for an old-fashioned campfire singalong. Learn about plants and animals that come out at night, while making s'mores over the fire at this family-friendly campfire party. Learn more and buy tickets here.
ZOO BOO BENEFITTING LE BONHEUR CHILDREN'S HOSPITAL
October 15th - 17th, 22nd - 24th, and 28th - 31st
Friday through Sunday, 6:00 pm - 9:30 p.m.
Head down to the Memphis Zoo the last three weekends in October for this frighteningly fun family event! There are a limited number of tickets available for each night, and all tickets must be purchased online in advance for each day, so get your tickets now! No tickets will be available for purchase at the gate. See the official Memphis Zoo website for more details and a list of all the fun to be had!
MONSTER MASH HALLOWEEN BRUNCH at LAFAYETTE'S
October 16th
Saturday, 11:00 am
Lafayette's Music Room is hosting a one-of-a-kind Monster Mash Halloween Brunch, featuring a family-friendly brunch menu, balloon artist, complimentary photos, and live music! Costume attire is encouraged for a spooky good time! Get all the details and reserve your table today!
HALLOWEEN SCAVENGER HAUNT at the FIRE MUSEUM OF MEMPHIS
October 30th
Saturday, 9:00 am - 4:00 pm
Looking for a safe and fun socially distanced environment this Halloween? The Fire Museum of Memphis will be hosting a special Scavenger Haunt for all your little Trick or Treaters. Each parent and child will receive free admission to the museum that day and will be able to participate in the Scavenger Haunt for free. Free tickets can be obtained on Eventbrite and are mandatory to get in. The museum has planned a fun Scavenger Haunt, and kids will receive a bag of candy as their prize. We do ask that they wear the costume of their choice to make this a fun-filled Halloween. Register today so your kiddos don't miss this special event!
HALLOWEEN HIKE at THE GARDEN
October 30th
Saturday, 11:00 am to 2:00 pm
Get an active start to your Halloween celebrations by taking a not-so-spooky walk through the Memphis Botanic Garden. Special treat and activity stations will be set up along the way with pumpkin stories, bat crafts, a bone dig, and much more! Learn more and get your tickets here!
PUMPKIN PAINTING at SHELBY FARMS
October 30th
Saturday, 12:30 pm - 3:30 pm
Get into the Halloween spirit with some pumpkin painting at Shelby Farms. Join the Society of Women Engineers in Picnic Area #4, 6903 Great View Drive North. Come dressed in costume, enjoy some treats, and decorate a pumpkin! This is a free event, and all materials will be provided for decorating. Register today on Eventbrite.
For more articles like this, follow me. I write about Tennessee travel and all things Memphis, including community events, live music, festivals, and all the best food and drink!
What to read next:
Where to find Fall family fun around Memphis
10 Things to do in Memphis this weekend
Take a Fall beach break from Memphis with flights for less than $100 on Allegiant Airlines
Get your adrenaline fix in the Great Smoky Mountains of Tennessee
Outdoor activities for kids in Memphis
Escape to Chattanooga with these outdoor adventures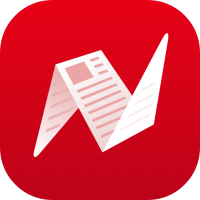 This is original content from NewsBreak's Creator Program. Join today to publish and share your own content.