Do your kids love experiencing new places and visiting exciting destinations? Unfortunately, the hardest part of traveling with children can sometimes be just the act of getting there! How do you make it to your destination without so much fussing and complaining about the journey? Here are four key factors in keeping your kids happy and entertained while you travel.
Give them attention
Depending on your children's ages, they are not necessarily capable of entertaining themselves for hours on end. When your little ones get bored, try using the old-school approach and give them some attention. Interacting with your kids can break the monotony for them, and you might be surprised at how much you enjoy it as well! You can even write down each game or activity on a piece of paper and put them in a bag or box of "car games", then close your eyes and pick one out of the bag when it's time to play. Click here for a list of fun family road trip games you can play with your kids that will help the time fly by!
Give them control, with limits
Children need to feel a sense of control over their lives. So many choices are made for them that they can begin to feel like they don't have a say in anything. If you allow your kids to make choices about the activities they do while traveling, it makes them so much happier and can make traveling much more enjoyable for everyone. Of course, this doesn't mean letting them control everything. What it means is that you should create limits, and allow your child to make choices within those limits. One example is allowing your child to take part in choosing what entertainment options they take on the trip, within guidelines that you set. Some of the limits you might want to consider are the number of items, type of items (electronic vs. non-electronic), or size of items. Another example of giving control is simply letting your kids take turns choosing what "car game" to play, what movie to put on the flip-down screen, or what audiobook to listen to. By the way, family audiobooks are an awesome road trip activity!
Appeal to their interests
You know what your kids like, and what entertains them. Make sure that the items they pack for the trip are ones that will sustain their attention for more than just a few minutes. You may want to consider letting them pick out a "travel toy" that you buy at a store or order online. This is something they choose specifically for an upcoming trip (approved by you) that will be new and fresh; therefore, it can not be opened, used, or played with until the trip. This builds excitement for the trip and hopefully, the novelty will give a boost to sustaining their attention. Another idea I love is to give a pre-travel "trip gift", a present you give your child either right before you leave or once you get on the road. This can be a fun tradition your kids will look forward to. It creates excitement for the trip and gives them something new to entertain them. It can be as simple as a new book, toy, electronic game, audiobook, or movie.
Be realistic
As I mentioned earlier, consider your child's interests, personality, and age when choosing travel entertainment, or when helping them choose their own. Don't let them take 10 different video games and nothing else. Variety is the spice of life, right? It can also help break up the monotony of a road trip or long plane ride. Good luck and happy family travels!
#parenting #travel
Follow me to see more articles like this. I am a travel blogger and retired teacher with 20 years of experience in education. I am also a mom of two adult daughters who are avid travelers, both of whom have lived abroad. The world is a big place, help your kids discover it!
What to read next:
Help your kids learn to love travel and take the stress out of flying
Top 4 Activities to do with kids in Memphis
Get your adrenaline fix in the Great Smoky Mountains of Tennessee
Escape to Chattanooga with these outdoor adventures
How to plan a historic sightseeing tour of Memphis
Outdoor activities for kids in Memphis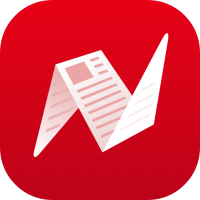 This is original content from NewsBreak's Creator Program. Join today to publish and share your own content.