Planning to get on the road with your family? Do your kids and yourself a favor, and take time to train them to travel before embarking on a major family road trip.
I use the word "train" because learning to travel is something that requires practice. You can't expect your kids to be capable of taking an eight-hour road trip without some prior experiences to fall back on. Kids have to build what I call "travel stamina". Through repeated experiences, increasing in length and level of difficulty, your kids can become seasoned road-trippers at even a young age! Here are five key factors in building road trip stamina for kids.
One Stop to Rule Them All
This is number one on the list because it is the most important, and most difficult part of road tripping to manage. Coordinating bathroom breaks, meals, and gas tank fill-ups can seem like you're planning the invasion of Normandy. But it doesn't have to be that difficult! When you are planning your road trip, consider when you will need to make stops for gas, and plan any meals you are going to eat for the same time. Whether you're going to dine-in, drive-thru, or eat picnic-style, it saves time to combine this with other stops. This requires a little bit of planning, but it is so worth it! In order to make this rule truly effective, it is essential to combine your bathroom breaks with gas and food. Imagine having five people in the car who all have to use the bathroom at different times. The rule with our kids was:
Even if you don't feel like you need to use the bathroom, everyone's going to try.
Did you know that you can train your bladder? Teachers do this every year with kids. At the beginning of the school year, everyone has to go to the bathroom at all different times. We start the school year with bathroom breaks planned pretty frequently, but as the year goes on we can spread them out more. This same concept works for road trips, too! When your kids are young you know you'll have to stop more often, but as they get older and more experienced with road trips they can even learn to pee on schedule.
Age Matters
I remember a trip when we had to stop five times on a drive from Memphis to New Orleans. Keep in mind it's only a 6 hour drive. But my youngest daughter was only two at the time and was potty training. We stopped every time she said she had to use the bathroom because we didn't want to have a potty training setback! I won't talk about the fact that at the time, any toilet that had "blue water", rust, or a colored seat was not acceptable to her. You've heard the story of The Princess and the Pea? Well, on that trip she was dubbed "The Princess and the Potty". But I digress. The point of this is that age matters! Younger kids have smaller bladders and therefore need to stop more often, so take this into account when deciding how long of a road trip to take. That being said, monitor the amount of liquid your kids are consuming on the trip. This doesn't mean you should let them get dehydrated. It does, however, mean that they don't need a 64-ounce slushie in the car.
Age also matters when you are considering the length of your trip. Younger children get bored more easily and are more dependent on routines. If you tend to be a very routined family, try to take this into account when planning your drive. If you will be driving during nap time and your child has never had to take their nap in a car, they may have trouble falling asleep or become very cranky. An over-tired kiddo in the back seat can make life miserable for everyone! If you are able to successfully plan road trips that overlap normal nap times, this can be a game-changer! It can help the time pass more quickly for your kids, and make things easier on you. Just make sure you talk to your kids about it ahead of time so they know what to expect, and try to bring along any blankies or stuffed toys that may be part of their naptime routine. In no time your kids will be expert car-nappers!
Fact: Kids Get Bored
It's a fact that younger children have shorter attention spans. Their brains are not yet ready to sustain focus for long periods of time without requiring new stimulation. Consider this when planning your road trip. You may want to combine your "One Stop to Rule Them All" with a five to ten minute exercise break. A quick walk, some jumping jacks, stretches, or even a parking lot dance party can get some of that built-up energy out. In addition, recommend that you start with shorter road trips when your kids are younger so they can learn to entertain themselves in the car. Pack a variety of entertainment options for your kids that are appropriate for their age, that you know they will enjoy. Here are a few suggestions:
Don't bring toys with small pieces that will fall down into cracks or under the seats.
Make sure you fully charge electronics before the trip or have a way to charge them in the car.
Allow your child to take part in choosing their entertainment options so you know they have items that they like.
Give a pre-travel "trip gift". This can be a fun tradition your kids will look forward to. It creates excitement for the road trip and gives them something new to entertain them. Hopefully, the novelty will give a boost to sustaining their attention. It can be as simple as a new book, toy, electronic game, audiobook, or movie.
Snacks Make People Happy
Let's be honest, snacks can make or break a road trip. You need to find the perfect balance of snacks to satisfy different palates and ages. You don't want anything too messy that will crumble all over the car, melt, or that requires utensils. Let your kids help plan road trip snacks by giving them some options and allowing them to choose a certain number. Make them kid-friendly by putting them in bags or containers that your kids can hold on their own, and that you can reseal when not in use. Put drinks in sippy cups or other non-spill cups. Occasionally let your kids pick out snacks at gas stations or rest stops, even better if it's something they don't usually get at home. Anything you can do to add fun or excitement to road trips makes them better!
Know Your Kids
This should be common sense, but I feel it must be said. Everything listed above is a general guideline; however, you know your kids the best. Whether they are highly routined or go with the flow, easy to please or hard to handle. You know what entertains them, what makes them feel comfortable, and what causes them stress. You take all of this with you when you embark on a road trip, it doesn't happen in a vacuum. With a little thought and planning, you can take family road trips that will become memories of a lifetime!
What to read next:
Help your kids learn to love travel and take the stress out of flying
Top 4 Activities to do with kids in Memphis
Get your adrenaline fix in the Great Smoky Mountains of Tennessee
Escape to Chattanooga with these outdoor adventures
How to plan a historic sightseeing tour of Memphis
Outdoor activities for kids in Memphis
#parenting #travel
Follow me to see more articles like this. I am a travel blogger and retired teacher with 20 years of experience in education. I am also a mom of two adult daughters who are avid travelers, both of whom have lived abroad. The world is a big place, help your kids discover it!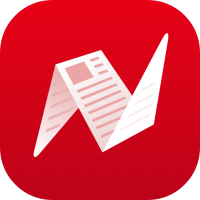 This is original content from NewsBreak's Creator Program. Join today to publish and share your own content.