Memphis will be showcasing some of its best events this weekend. Live at the Garden with Sheryl Crow, Tiger football, and the Cooper-Young Festival top the list, but there's plenty more music, shopping, and fun to be had around town!
1. Live Music at Lafayette's Music Room
Friday, September 17th - Sunday, September 19th
Lafayette's Music Room is the best spot in Overton Square to enjoy great food, good local conversation, and some of the best live music in town, seven nights a week. Tables are offered on a first-come, first-served basis, so get there early and enjoy some of their excellent food before the shows start. There is also open seating and standing room at any of Lafayette's four bar areas! For more information about the musical lineup this weekend and everything Lafayette's has to offer, see their event calendar here.
Friday
6:00 pm - Cruisin' Heavy Acoustic
10:00 pm - LED ZEP'N
Saturday
6:00 pm - Rivaling Dixie
10:00 pm - Seeing Red
Sunday
11:00 am - Joe Restivo
3:00 pm - Brimstone Jones
2. Memphis Tequila Festival
Friday, September 17th @ 6:00 pm until 9:00 pm - Overton Square
Tickets: $49
Did someone say "TEQUILA"? Head down to Overton Square for the fourth annual Memphis Tequila Festival on Friday night. With over 30 different types of tequila, a DJ, spooky face painting, and a costume photo booth, this festival is guaranteed to get you in the mood to party. Show up hungry because food will be available for purchase from local vendors. Your ticket will earn you a choice of 15 tequilas to sample, and if you're still thirsty after that, there will be a cash bar with beer, wine, and mixed drinks available for purchase. This event supports Volunteer Memphis, so every sip counts!
Please drink responsibly and use a designated driver or rideshare for this event.
3. Live at the Garden: Sheryl Crow
Friday, September 17th @ 8:00 pm - Memphis Botanic Garden
Tickets: $35 - $99, available through Ticketmaster
Live at the Garden is a Rain or Shine event, and everyone needs a ticket (even kids). The show starts at 8:00 p.m. Gates open at 6:00 p.m. and parking opens at 5:00 p.m.
The Radians Ampitheater is located inside the Memphis Botanic Garden at 750 Cherry Road in East Memphis.There is free and paid parking available.
Free Parking is located in the north lot at Southern Avenue and Perkins Road.  There are 2 entrances, one off of Perkins Road going southbound, and the other on Southern Avenue for eastbound traffic.
All free parking is first come, first serve.
Paid Parking is located in the Marine Sales Parking Lot off of Cherry Road. There are two entrances, one coming eastbound from Southern Avenue onto Cherry Road, and the other coming westbound from Park Avenue onto Cherry Road.
Here's a summary of the rules from the official Live at the Garden website:
You can bring your own lawn chairs, blankets, tables smaller than 3 ft. by 3 ft., and small umbrellas in case of rain.
You can bring your own picnics and coolers, as well as wagons to carry everything.
Everything is subject to search.
No weapons, candles, fireworks, laser pointers, drones, or video recording, in addition to a few other things that seem like common sense.
There are potable toilets and will be food and drinks for sale.
Food is also available for pre-orders through several of the vendors.
No smoking is allowed.
4. Cooper-Young Festival
Friday, September 17th - Saturday, September 18th
Memphis' most loved street festival is making its 2021 comeback, and if you've never been to the Cooper-Young Festival, now is the time to check it out! A celebration of food, drinks, music, art, and culture, what's not to love? There's still time to run in the Festival Four-Miler tonight, a full four-mile party with folks in the neighborhood playing music, handing out drinks and food, and cheering you on from their front yards! To register for the race, see here.
Saturday the party starts at 9:00 am and goes until 7:00 pm, with music starting at 11:15 on the main stage in front of Young Avenue Deli. Join the biggest neighborhood block party around town! For all the details, see the festival's official website.
5. Arrow Creative Grand Opening
Saturday, September 18th @ 10:00 am until 6:00 pm - Cooper Young Historic District
Join Arrow Creative for the grand opening of the new Creative Central. Studios, retail, art-making, and more, with over 50 local artists for sale in one place. Stop by on your way to Cooper-Young Festival!
6. Fall Tent Sale at Southern Vintage Co.
Saturday, September 18th @ 10:00 am until 6:00 pm - Southern Vintage Co.
It's a parking lot tent sale at the Shops of Quail Ridge in Bartlett! Check out what's for sale, with marked-down items, project pieces, furniture, and more! There will be storewide sales in the booths with 20% off items over $20 (exclusions apply).
7. Tales from Elmwood: A Cemetery Walking Tour
Saturday, September 18th @ 10:00 am - Elmwood Cemetery
Tickets · $20
Buried at Elmwood Cemetery are 80,000 individuals, and they all have a story to tell. Yellow fever martyrs and heroes, Civil Rights leaders, madams, veterans of every major US war, steamboat disaster victims, city movers and shakers, rascals, musicians, and more. This tour is perfect for those who have never been to Elmwood, or for anyone who simply wants to hear a good story. For more details and to reserve your spot today, see their website.
8. Memphis Tigers Football vs. Mississippi State
Saturday, September 18th @ 3:00 pm - Liberty Bowl Memorial Stadium
The University of Memphis Tigers host SEC rival Mississippi State at Liberty Bowl Memorial Stadium. The showdown starts at 3 p.m. and the game will be televised nationally on ESPN2. Single-game tickets, season tickets, and mini-plans for Memphis Football are now on sale and can be purchased online at www.GoTigersGoTix.com or by calling (901) 678-2331. For information on ticketing and parking, see gameday details here. The schedule for the day looks like this:
8:00 am - Parking Lots Open
12:00 p.m. - Tiger Lane Activities
12:30 p.m. - Tiger Walk
1:30 p.m. - Gates Open
3:00 p.m. - Kickoff
9. Mid-Autumn Festival at Crosstown Concourse
Saturday, September 18th @ 5:00 pm until 7:00 pm - Crosstown Concourse
Celebrate the traditional Vietnamese Mid-Autumn Festival at Crosstown Concourse. Join in the celebration for the end of the harvest season with moon cakes, live music, food, crafts, face painting, and more! Hosted in partnership with the Vietnamese Association of Memphis. This event is free and open to the public. Please note that masks are required.
10. ZZ Top at the Orpheum Theatre
Sunday, September 19th @ 07:30 pm - Orpheum Theatre
Tickets: $59.50 - $350 (VIP Packages) via Ticketmaster
Celebrate 50 years of rock, blues, and boogie from the longest running Rock n' Roll band with all of the original members still intact. Grab yourself a sharp dressed man and some cheap sunglasses, and head down to see this iconic trio of Texas boys. For more information about this event and the ticket packages that are available, see the Orpheum Theatre's website or purchase tickets through Ticketmaster.
Follow me to keep up to date with all things Memphis. I write about travel, community events, live music, festivals, and all the best food and drink!
What to read next:
Searching for the best cookies in Memphis
Memphis food trucks that specialize in street food
The Cooper-Young Festival is back!
Famous filming locations in Memphis: 3 iconic movies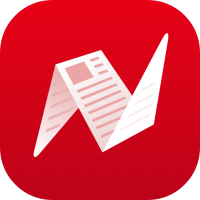 This is original content from NewsBreak's Creator Program. Join today to publish and share your own content.