Get out and do something different this weekend! Enjoy family board games, the botanic garden after hours, local theater productions, an art exhibition, or a magic show in a historic mansion!
1. Dog Days of Summer
Thursday, September 9th @ 6:00 pm until 8:00 pm - Memphis Botanic Garden
Free with Garden admission
Due to popular demand, the Memphis Botanic Garden is extending its Dog Days of Summer! Continuing for Thursdays in September, Memphis Botanic Garden will open after hours for its special Dog Days of Summer event. Explore the Garden with your fur babies! This is sure to be a good time that you can enjoy with all members of your family, fur or no fur! Cash Crew Pet Clothing will be on-site as well.
2. Days of Rage
Thursday, September 9th through Sunday, September 12th
Playhouse on the Square, 66 S. Cooper Street
Playhouse on the Square's Main Stage Season is now on, with "Days of Rage" by Tony Award-winning playwright Steven Levenson. Performances will run through September 19th, Thursday through Saturday with an 8:00 pm curtain, and a Sunday Matinee with a 2:00 pm curtain. Masks will be required. For tickets, call the Box Office at (901) 726-4656 or visit their website.
3. Cowboys Kickoff Watch Party
Thursday, September 9th @ 7:00 pm - Loflin Yard
The NFL is back! We're not judging, but if you're a Dallas Cowboys fan, you can catch their season kickoff against the Tampa Bay Buccaneers on the huge projector TV in the Coach House at Loflin Yard. Even if you're not rooting for the Cowboys, you can still enjoy the super cool vibes down at the Yard with some Texas BBQ brisket and a special on Lone Star beer!
4. Memphis Modern Market at MoSH
Friday, September 10th through Sunday, September 12th - Pink Palace Museum
Cost: Free
Hosted by the Museum of Science & History at the Pink Palace, the Memphis Modern Market is part of a 3-month series of weekend-long local maker's markets being held in the lobby, mezzanine, and Bodine Exhibit Hall on Friday, Saturday, and Sunday. Shop and explore the work of local artists, vintage sellers, and boutiques from the Memphis area. The hours for the market are as follows:
Friday 5pm - 8pm -- Preview Shop
Saturday 10:30am - 5pm
Sunday 12 noon - 5pm
5. "Nature Amplified" Art Show & Reception
Friday, September 10th @ 6:00 pm - Eclectic Eye
"Nature Amplified" is a body of work created by Stacey Johnson, and is a culmination of the work she is doing with others around Healthy Lifestyle and Nature. It will be on display at the Eclectic Eye from September 1st through November 12th. See the work and purchase your favorite piece in person during the art show & opening reception on September 10th. Please note that masks are required for this event regardless of vaccination status. Learn more at https://annestasis.com/art-show/.
6. The Mesmerist
Friday, September 10th @ 7:00 pm - Woodruff-Fontaine House Museum
Tickets: $50 available through Eventbrite
Witness magic as it was performed during the Golden Age of Magic during the 19th century, including effects that have rarely been seen by audiences or even current day magicians. The show will be performed in the beautiful Woodruff-Fontaine ballroom. Come see what audiences observed over 100 years ago! Prepare to be mystified! A facial covering is required throughout the duration of the show.
7. Tales from Elmwood: A Cemetery Walking Tour
Saturday, September 11, 2021 @ 10:00 am - Elmwood Cemetery
Tickets · $20
Buried at Elmwood Cemetery are 80,000 individuals, and they all have a story to tell. Yellow fever martyrs and heroes, Civil Rights leaders, madams, veterans of every major US war, steamboat disaster victims, city movers and shakers, rascals, musicians, and more. This tour is perfect for those who have never been to Elmwood, or for anyone who simply wants to hear a good story. For more details and to reserve your spot today, see their website.
8. Family Day at Board to Beers
Saturday, September 11th @ 1:00 pm - Board to Beers
What started as a game collecting hobby has become a community gathering spot to enjoy friendly competition and cold, local brews. Try out one of the 600+ games available or bring in your own! Grab a local beer while you enjoy a little friendly competition. Family Day at Board to Beers is the second Saturday of every month from 1:00 to 6:00 pm. Families play for $10! One household per admission. See their website for more details.
9. River City Records Grand Opening Party
Saturday, September 11th @ 2:00 pm until 8:00 pm - River City Records, 101 S. Main Street
River City Records, Memphis's newest record store, is set to kick off its grand opening this Saturday. The party is sure to be an event to remember, with special musical guests, giveaways, and much more! To read more about this super cool record shop, see our interview here. For all the details on the grand opening, see River City Records' website or Facebook page.
10. Southern Heritage Classic: Tennessee State v. Jackson State
Saturday, September 11th @ 6:00 pm - Liberty Bowl Stadium
Tickets: $23 - $53 through Ticketmaster
Ticket information: Jackson State is the home team, purchase tickets on the West Side (Section 104 side). Tennessee State is the visitor team, purchase tickets on the East Side (Section 120 side). Tailgaiting packages are available for purchase as well. See here for details and for the full lineup of weekend events!
11. Scarecrow Building Seminar
Saturday, September 11th @ 10:00 am - Lichterman Nature Center
Participate in the seasonal celebration by creating a Scarecrow to lurk about in the Nature Center, frightening and friendly, silly or serious, something special for Lichterman visitors to enjoy! Being a part of this fun event is easy: they provide the framework for the Scarecrow and you provide the creativity. Space is limited, so don't delay! For more details, to fill out your application, or reserve your spot at the Scarecrow Building Seminar, see here.
12. International Goat Days Festival 2021
Saturday, September 11th @ 7:00 am until 6:00 pm - 4885 Bill Knight Road, Millington
This event kicks off Saturday, September 11th at the Millington Sports Complex with the Lion's Club Pancake Breakfast at 7:00 AM. Festival gates will be open from 7:00 am until 6:00 pm. Parking is only $5.00 per car, but space is limited, so come early. Here's a rundown of the day's events:
Live music
Craft and local vendors
Food vendors
El Toro Taco and Hot Rod Barn Show
Shine Car Show benefiting the Millington Crisis Center
Antique Tractor Show
Hot Air Balloon Rides
KCBS Championship BBQ Contest
Saturday also features a Corn Hole Tournament, all-day kids zone, twisted balloon art, and more! The day will end with the main stage entertainment provided by Otherlands and the Risky Whiskey Boys.
Follow me to keep up to date with all things Memphis. I write about travel, community events, live music, festivals, and all the best food and drink!
What to read next:
It's a Food Truck Garden Party at the Memphis Botanic Garden
Searching for the best cookies in Memphis
4 Memphis food trucks that specialize in street food
The Cooper-Young Festival is back!
There's a new record store in town: River City Records is set to host its grand opening party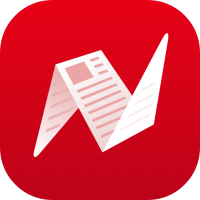 This is original content from NewsBreak's Creator Program. Join today to publish and share your own content.