Who needs vodka when you have white corn whiskey? Inspired by the Tennessee Whiskey Trail, this White Russian recipe has gone country, and it's delicious!
The White Russian cocktail is traditionally made with vodka, coffee liqueur, and cream. We turned this recipe country by using Tennessee white corn whiskey from George Dickel Distillery instead of vodka, and we may never go back. It's got a kick to it, and we love it!
George Dickel Distillery
George Dickel began distilling spirits in Cascade Hollow in 1878, following the Scottish tradition of spelling whisky without an "e", which is different than any other distillery on the Tennessee Whiskey Trail. They've been distilling spirits in their own unique way ever since, for over 130 years to be exact.
Something else that distinguishes George Dickel from other Tennessee spirits is the tradition of distilling their whisky in the winter months more than summer months because Mr. Dickel felt it made the whisky taste smoother. This is how George Dickel began advertising his Tennessee Whisky as "Mellow as Moonlight", and why his whisky is chilled before undergoing the charcoal-mellow filtration known as the Lincoln County Process. George Dickel Distilling claims that this extra step smooths out the flavor, and has the claim to fame of being the only Tennessee distillery to use this process.
You can visit George Dickel's Distillery in Cascade Hollow and decide for yourself if their whisky is as "mellow as moonlight". Cascade Hollow Distilling is currently open Thursday through Sunday. They are not able to offer distillery tours at this time, but they are still open for shopping and tastings. See their website for opening hours and a description of their tasting experiences. While you're there, be sure to taste their Tennessee White Corn Whiskey, and take some home so you can make a "Redneck Russian" cocktail.
What is Tennessee White Corn Whiskey, and why is it so special? Let's hear what the folks down at Cascade Hollow have to say about it!
George Dickel Recipe No. 1 is the foundation where all of our George Dickel's handcrafted corn-based whiskies begin. Crafted in Tullahoma from the same mash bill as our Recipe No. 8, Recipe No. 12 and Barrel Select whiskies, and finished with the signature Dickel "Chill Charcoal Mellowing" process, our Recipe No. 1 Foundation Recipe is the finest un-aged whisky around. As George himself would have said, it's "Mellow as Moonlight."
Redneck Russian Recipe
Ingredients:
2 oz George Dickel Tennessee White Corn Whiskey 
2 oz Kahlua Coffee Liqueur 
2 - 4 oz Heavy Cream or Half and Half
Crushed Ice ​
* Substitutions: Half and half or milk can be used instead of cream.
Directions:
Fill a glass three-fourths of the way full with crushed ice. Add the whiskey and Kahlua to the glass. Slowly pour the cream over the top to achieve the "layered" look. Stir before you drink!
Serve in:
Tall tumbler glass
For more fun cocktails inspired by the Tennessee Whiskey Trail, follow me or check out these recipes!
The Perfect Old Fashioned Cocktail
Tennessee Whiskey Sour cocktail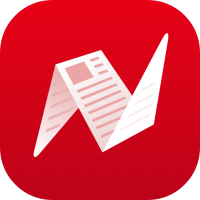 This is original content from NewsBreak's Creator Program. Join today to publish and share your own content.