Get geared up for a long weekend, Memphis! There's no shortage of things to do this Labor Day, with food trucks, free music, football, and full moon kayaking, just to name a few!
1. 901Fest at Railgarten
Wednesday, September 1st through Sunday, September 5th
Railgarten is hosting their first ever 901 Fest, celebrating everything that is the 901. Partnering with Old Dominck Distillery, Railgarten is serving up a party that will last all weekend long. Starting on Wednesday, September 1, and running through the entire Labor Day weekend, the Railgarten Stage will host some of Memphis's favorite local musicians.
There will also be local Memphis artists from Arrow Creative onsite Saturday and Sunday. Throughout the property, there will be festivities and specialty cocktails for purchase provided by local Memphis distillery, Old Dominick. Visit Railgarten's website for the full weekend line-up and to buy tickets.
2. Food Truck Fridays
Friday, September 3rd @ 11:30 am until 1:30 pm - Dixon Gallery & Gardens
Have your lunch in the Garden with Food Truck Fridays! Join the Food Truck party in Garrott Court every Friday through September for food trucks and lunch in the gardens. In the mood for some Mexican Street Corn or Chicken Tortilla Soup? This week is featuring El Mero Taco, you can check out their menu here.
As always, Park & Cherry by Chef Phillip Dewayne will also be open for lunch from 11:00 am - 2:00 pm. If you purchase a new or gift membership at the Individual level or above onsite at Food Truck Friday you'll get your lunch for free!
3. Nick Black: Orion Free Music Concert Series
Friday, September 3rd @ 7:00 pm until 9:00 pm - Levitt Shell Theater
Head down to the Levitt Shell on Friday night for free music, fun times, family, friends, and food trucks! The Memphis Black Arts Alliance Pre-Show Series Presents: An Array of MBAA featuring Naomi Moody, Deborah Thomas, and Cequita Monique at 5:45pm. Then Nick Black takes the stage at 7:00.
Bring your picnic baskets, beverages, coolers, blankets, and lawn chairs. Food and drinks will also be for sale in the ShellEats community area, as well as food trucks Central BBQ, 9 Dough 1, and DaGuiltyVegan. Dogs on a leash are allowed in designated areas.
4. Full Moon Kayak
Friday, September 3rd @ 7:00 pm until 9:00 pm - Mud Island Boat Ramp
Join the Memphis River Parks Partnership and Kayak Memphis for Full Moon Kayaking from Mud Island Boat Ramp. This is a FREE 30-minute kayak rental on a first come first served basis, with a DJ on the harbor and lots of fun! Take advantage of an evening under the moon and stars, listening to good music and paddling around the harbor. ⁠ Full Moon Kayak is a monthly event through October made possible thanks to Reimagining Civic Commons. There is paid parking at the lot on Mud Island or you can walk over the bridge from downtown at 125 N Front Street.
5. Velvetina's Speakeasy Burlesque at Blind Bear
Friday, September 3rd @ 8:00 pm until 10:00 pm - Blind Bear Speakeasy
Looking for a unique experience this weekend? The Blind Bear is presenting a modern twist on the classic burlesque show with a live band, as dancers perform throughout the audience in an immersive speakeasy environment for a unique experience in the art of striptease. This is definitely an adults-only show.
6. Karaoke Friday
Friday, September 3rd @ 9:00 pm until 11:00 pm - Rec Room
What's your go-to karaoke song? You don't have to sing well, you just have to have fun! Karaoke Fridays at the Rec Room with DJ Eggroll are back and better than ever! Mark your calendars and get ready to sing your heart out!
7. Memphis 901FC vs. Birmingham Legion FC
Saturday, September 4th @ 7:00 pm
The Memphis 901FC plays in the USL Championship - United Soccer League. The USL Championship is sanctioned by the U.S. Soccer Federation as a Division II professional league. According to the Memphis 901FC website, the USL is a growing league, having more than doubled in size since 2014 with over 30 clubs, across the United States and Canada. Beyond league play, The Championship regularly features international exhibitions against leading Premier League, Liga MX, and Bundesliga clubs, among others. See the Memphis 901FC official website for tickets and their complete schedule.
8. University of Memphis Football vs Nicholls
Saturday, September 4th @ 6:00 pm - Liberty Bowl Memorial Stadium
Cost: $10
The Memphis Tigers are kicking off the 2021 football season with the 901 Reunion game against Nicholls, but this year's home opener game is about more than just football. It's about community. The University of Memphis and Kroger are teaming up to help fight hunger at the Zero Hunger Zero Waste Game presented by Kroger. Join the fight against hunger in the Mid-South and cheer on the Tigers. With each ticket purchase, $1 will go to the Mid-South Food Bank. Get all the details and buy tickets on the official Go Tigers Go website.
9. Grassfire Bluegrass Band
Sunday, September 5 @ 12:00 pm until 3:00 pm - Loflin Yard
Enjoy amazing Bluegrass jams from the beloved Grassfire band over brunch in the Coachhouse at Loflin Yard for a Bluesy and Boozy Sunday Funday. Bring your kids, neighbors, friends, and even your dog. With yard games, fire pits, rocking chairs, and waterfalls, this super cool rail yard turned fun and funky hangout is always loads of fun!
10. Labor Day Arts & Crafts Festival
Monday, September 6th @ 1:00 pm until 7:00 pm - De Terra Vineyard & Wines of Somerville
Looking for a place to celebrate Labor Day outside the city? De Terra Vineyard & Wines in Somerville is hosting their 5th Annual Arts and Crafts Festival in the vineyard. There will be multiple vendors and crafts, food, and bands performing throughout the day! It's sure to be a fun day for the entire family.
Follow me to keep up to date with all things Memphis. I write about travel, community events, live music, festivals, and all the best food and drink!
What to read next:
Are we still celebrating 901Day?
There's a whole lot happening at the Memphis Museum of Science and History this weekend
The Cooper-Young Festival is back!
There's a new record store in town: River City Records is set to host its grand opening party
What can you do to support the homeless population in Memphis?
Stax Museum is set to open its secret vault of never-before-seen artifacts
This local non-profit is assisting with Afghanistan refugees: here's how you can help too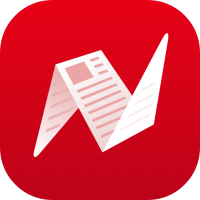 This is original content from NewsBreak's Creator Program. Join today to publish and share your own content.