It's not too late to book a weekend getaway to Orlando for Labor Day. Check out these flight and lodging deals that will have you packing your bags for the most magical place on earth!
Planning a last-minute trip to Orlando sounds crazy, right? But we found some flight and lodging deals that might just make it possible. Here's how to make it happen.
Fly Frontier Airlines for $189
Frontier Airlines has a non-stop flight from Memphis to Orlando for $189 round trip, if you can leave at 10:15 am on Friday and don't mind coming back on Monday morning. This price is a standard fare, which means it includes a free personal item with a choice to buy a carry-on or checked bag, and the option to purchase a seat assignment. If you're just going for the weekend, surely you can fit everything you need in a backpack that will fit under your seat!
Your flight will only cost $167 if you join Frontier's Discount Den Club. With a Discount Den membership you'll get guaranteed lowest fares, free kids' flights on certain dates and flights, and access to exclusive promotions and sales. You can even use the membership to book discounted fares for up to six people. At $59.99 per year, this could save you a lot of money if you plan to take several flights with the airline. To find out where Frontier flies, see their destinations page.
* If you need to leave Friday afternoon, you'll have to fly Allegiant Airlines. They have a flight departing at 4:02 pm with a return flight on Monday at 2:16 pm. This round-trip ticket on Allegiant will cost you $312 for a standard fare. If you want to get creative, you can fly using a combination of the two by booking two separate one-way tickets and pay as little as $231.
Lodging: Rosen Inns
Of course, there are always many lodging options in Orlando that can fit most budgets and tastes, but we found some deals that had to be shared. Based on a search through Booking.com that filtered for prices less than $100 a night with review scores of 8 or above, the collection of Rosen Inns hit all the marks. There are four Rosen Inn properties in the Orlando area.
Rosen Inn International Near The Parks at 7600 International Drive has a standard room with two double beds listed for $244 for September 3rd through the 6th.
Rosen Inn Closest to Universal at 6327 International Drive is offering a deluxe double room for this weekend's dates for $281 for three nights.
Rosen Inn at Pointe Orlando at 9000 International Drive lists a deluxe double room for Friday through Monday for $270.
Rosen Inn Lake Buena Vista at 8442 Palm Parkway is the closest to Walt Disney World and offers a deluxe double room for $254 for three nights this weekend.
What are you waiting for? Book your flight, reserve your room, and start packing for Orlando!
For more articles like this, follow me. I write about Tennessee travel and all things Memphis, including community events, live music, festivals, and all the best food and drink!
What to read next:
Stay at one of these Tennessee Bed and Breakfasts for Labor Day
Get your adrenaline fix in the Great Smoky Mountains of Tennessee
Escape to Chattanooga with these outdoor adventures
Famous Filming Locations in Memphis: 3 Iconic movies
Top 4 Activities to do with kids in Memphis
How to master the Tenessee Whiskey Trail in 8 weekend road trips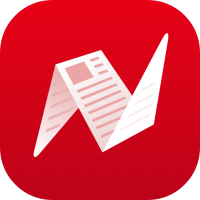 This is original content from NewsBreak's Creator Program. Join today to publish and share your own content.