Planning a last-minute getaway for Labor Day Weekend? These Bed and Breakfasts still have availability and are waiting for you with cozy rooms, freshly made breakfast, and lots of rest and relaxation.
East Tennessee
Creekwalk Inn at Whisperwood Farms
Cosby, Tennessee
This cozy bed and breakfast is less than 10 minutes' drive from the entrance of Great Smoky Mountains National Park. The Creekwalk Inn at Whisperwood Farms features a daily breakfast, concierge services, and rustic rooms. Each room has a private bathroom and hardwood floors, and most offer an electric fireplace and a spa bath. Your farm-to-table breakfast at the Creekwalk Inn can be served in your room or packed for your day out. In addition, you can plan your own personalized dinner to eat at a private table by candlelight or by the campfire.
Our bed and breakfast near Gatlinburg, TN offers a bit of old world charm splashed in the watercolors of the Great Smoky Mountains National Park. ~Creekwalk Inn website
Whether you're seeking adventure, relaxation, or romance, you can find it here. At the Creekwalk Inn, you're right at the doorstep to the Great Smoky Mountains. Check their website for availability and to make reservations. Need some ideas for what to do while you're in the Smokies? Why not get your adrenaline pumping with some outdoor adventures, or do some moonshine tasting on the Tennessee Whiskey Trail?
Middle Tennessee
Mulberry Lavender Farm and Bed & Breakfast
Mulberry, Tennessee
Mulberry Lavender Bed and Breakfast is tucked away in the hills of Middle Tennessee, between Chattanooga and Nashville. At this country bed and breakfast, you can choose to stay in the historic 1860's farmhouse or the private guest cottage. All units are air-conditioned and include a seating and/or dining area. In the morning you'll be treated to your choice of an American or vegetarian breakfast. At Lavender Farm, guests can expect to share the property with an eclectic assortment of farm animals including cats, sheep, turkeys, geese, chickens, horses, and a donkey, just to name a few. They are happy to join you while you sit on the porch or take a stroll around the farm. After a day of hiking, cycling, or fishing, head back to the farm to relax in the garden or in the shared lounge area.
The coolest thing about this property is that it was formerly owned by the brother of the famous distiller Jack Daniels. And speaking of whiskey, while you're here why not head over to Lynchburg for a tour of the famous distillery? You can also use this adorable farm stay as a base for visiting all the distilleries in the area that are part of the Tennessee Whiskey Trail. For more information and a suggested weekend itinerary, check out my article How to Master the Tennessee Whiskey Trail.
Nashville
Belle Air Mansion and Inn
Nashville, Tennessee
Looking for a getaway in the city with historic charm and elegant rooms? At Belle Air Mansion and Inn, you'll find yourself transported back in time to a 200-year-old restored southern mansion, from the rocking chair-lined front porch, 13-foot ceilings, and antique furniture, to a fireplace in your bedroom. At this luxurious bed and breakfast, there are 10 mansion bedrooms and 5 bedrooms in the guest cottage across the driveway. All units feature air conditioning, a satellite flat-screen TV, and free WiFi. Continental and full English/Irish breakfast options are available each morning during your stay.
Belle Air Mansion is a historic and civic landmark, but is located only about five miles from downtown Nashville. That means you can still enjoy all the fun of Nashville, while still having a peaceful and relaxing room to come home to each night. Check out the local music scene at one of the many live music venues in town, or visit the legendary Grand Ole Opry. Other historic sites include Nashville's version of the Parthenon, Andrew Jackson's former home the Hermitage, Belle Meade Plantation, or the Belmont Mansion. Of course there is whiskey tasting here as well, you are in Tennessee after all. For a weekend lineup of whiskey tasting adventures, check out my guide on How to spend a weekend whiskey tasting in Nashville.
For more articles like this, follow me. I write about Tennessee travel and all things Memphis, including community events, live music, festivals, and all the best food and drink!
What to read next:
Get your adrenaline fix in the Great Smoky Mountains of Tennessee
Escape to Chattanooga with these outdoor adventures
Where to get on the water in Memphis
Famous Filming Locations in Memphis: 3 Iconic movies
Top 4 Activities to do with kids in Memphis
How to master the Tenessee Whiskey Trail in 8 weekend road trips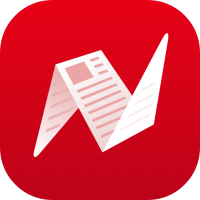 This is original content from NewsBreak's Creator Program. Join today to publish and share your own content.