The Cooper-Young Festival is making its 2021 comeback, and here's everything you need to know about Memphis' most loved street fest.
With indoor mask mandates back in place this month, outdoor festivals are still a way we can come together as a community and celebrate some of the best things about Memphis. And if there's one thing Memphis knows how to do, it's festivals! The Cooper-Young Festival is making its 2021 comeback, and it's scheduled for Saturday, September 18th from 9:00 am until 7:00 pm.
Cooper-Young is Memphis' largest historic district, comprised of the neighborhood centered around Cooper Street and Young Avenue. Hosted by the Cooper-Young Business Association, the Cooper-Young Fest has grown by leaps and bounds over the past 33 years and is consistently one of Memphis' most highly attended festivals.
This year, over 130,000 guests will enjoy an appealing mix of art, music and crafts presented by over 435 artisans from around the country. The Cooper-Young Festival is a true celebration of the arts, people, culture, and Memphis heritage. Cooper Young was named one of the "Top 10 Great Neighborhoods in America" by the American Planning Association in 2012. Come join us for the party and get to know why Cooper Young is Midtown! ~Cooper Young Festival website
If you've never been to the Cooper-Young Festival, you need to go check this street fest out! A celebration of food, drinks, music, art, and culture, what's not to love? Here's everything going on at the festival this year.
Festival Kickoff Party
Thursday, September 16th from 6:00 pm until 9:00 pm
Jay Etkin Gallery, 942 South Cooper Street
The Cooper-Young Festival Kickoff Party is a way for neighborhood residents and others to get pumped up for the festival weekend. The kickoff party, like the festival itself, has grown over the years. It is focused on providing a way for everyone who is excited about the weekend to celebrate the heritage and neighborhood of Cooper-Young.
Festival Friday Four-Miler
Friday, September 17th @ 7:00 pm
795 South Cooper Street
The Cooper-Young Festival Friday 4-Miler is a fundraiser for the Cooper-Young Community Association. This is another chance to kick off the party and bring the neighborhood together. It's also a great way to proactively burn off some calories before Saturday's full day of eating and drinking. The race is a full four-mile party on its own, with folks in the neighborhood playing music, handing out drinks and food, and cheering you on from their front yards! To register for the race, see here.
Music Lineup
Saturday, September 18th
Main Stage - in front of Young Avenue Deli
11:15 AM Loveland Duren
12:15 PM Everdeens
1:15 PM Fear The Sparrow
2:15 PM Bluff City Backsliders
3:15 PM YUBU & Ancient Youth
4:15 PM Mark Edgar Stuart
5:15 PM The Justus Brothers - Headliner
Memphis Grizzlies State - at the intersection of Young & Meda
12:30 PM C.J. Starnes Band
1:30 PM Janice & The Lemons
2:30 PM The Flying V's
3:30 PM Devan Yanik Band
4:30 PM Shara Matlock Band
Follow me to keep up to date with all things Memphis. I write about travel, community events, live music, festivals, and all the best food and drink!
What to read next:
Are we still celebrating 901Day?
There's a new record store in town: River City Records is set to host its grand opening party
What can you do to support the homeless population in Memphis?
Stax Museum is set to open its secret vault of never-before-seen artifacts
This local non-profit is assisting with Afghanistan refugees: here's how you can help too
Are you ready to start training for the St. Jude Marathon?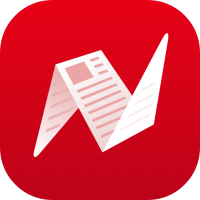 This is original content from NewsBreak's Creator Program. Join today to publish and share your own content.