River City Records, Memphis's newest record store, is set to kick off its grand opening with a party on Saturday, September 11th. The party is sure to be an event to remember, with special musical guests, giveaways, and much more! For all the details on the grand opening, see River City Records' website or Facebook page.
This is no mere record shop. River City Records is like a living tribute to all the best musical history in Memphis and a celebration of the current musical talent we have here, all rolled into one super cool retail space on South Main Street. We asked Chris Braswell, the owner of River City Records, a few questions about his store, and this is what he said.
Uncharted Traveling: What made you want to open this shop?
River City Records: As a lifelong Memphian, outside a few years living in Belize, the Memphis Music scene has always been in Chris Braswell's, blood. From hanging out at the Antenna Club in the mid-late 80s, the Memphis rock scene in the early-mid 90s, to coming to love and appreciate the Blues and Soul scene in more recent years, he always had a love for everything Memphis has contributed to music in the last 70 years.
Uncharted Traveling: Is there a specific part of Memphis's musical history that inspires you?
River City Records: The Memphis, Delta, Hill Country, and Cotton Patch Soul genres of the Blues are what Chris truly came to love over the last decade or so. He wanted to "give back" to the Memphis Music scene that's given him so much in his life. This small space at 101 S. Main Street is as much an honor to Memphis Music as it is a Record Store. From walls full of Memphis Music memorabilia to displays full of music from all genres of Memphis Music, River City Records is as much "eye-candy" as it is "ear-candy". It's a place that will allow locals and tourists alike to take home a little bit of Memphis Music history with them.
Uncharted Traveling: What can we expect to see when we walk into River City Records?
River City Records: When entering the store, the first thing you'll realize is that the place looks more like a Memphis Music museum than a normal record store. Walls full of framed autographed albums, original music-related art from local artists, and Memphis music memorabilia. Once you take all that in you'll see the River City Records Listening Lounge, a comfortable nook in the front of the store with lounge chairs, turntables, and studio headphones where you can grab some vinyl out of the display and sit down to enjoy the music. The staff will likely point you towards one of their favorite displays, the Local Independent Artist section. The Memphis Music family has had a rough 18 months with COVID shutting down all the venues and putting restrictions on capacity, so River City Records is trying to do a small part to help out independent artists by playing their music in-store and promoting and selling their music, giving 100% of the proceeds to the artists for the rest of 2021.
Uncharted Traveling: I've seen the sneak peek of the "blue wall" on your Facebook page. Was there an inspiration for the store design?
River City Records: The store design inspiration is an eclectic mix of mid-century modern and tasteful color explosions. We truly want the space to be as much "Eye Candy" and it is "Ear Candy".
Uncharted Traveling: What is the most interesting item you have for sale?
River City Records: There's no one thing that's most interesting. There's a space FULL of interesting, unique, and tasteful items to choose from. We do have a quilt hung on the wall made of all the t-shirts from the last 15 Hill Country Blues Picnics that was won by the owner at the last picnic. It's actually the only item, besides a brick from the original Stax building that was razed in 1989, in the store that's NOT for sale. 
River City Records may be keeping the final design of the store under wraps for now, but one thing is for sure, Chris Braswell is a music lover and a true Memphian who values his community and the music that is interwoven throughout its history. This shines through in what he has done with River City Records and what he is doing to support local Memphis music, and we expect great things from him in the future. Rock on, River City Records, we'll see you at the Grand Opening!
Follow me to keep up to date with all things Memphis. I write about travel, community events, live music and festivals, and all the best food and drink!
What to read next:
Searching for the best cookies in Memphis
What can you do to support the homeless population in Memphis?
Stax Museum is set to open its secret vault of never-before-seen artifacts
This local non-profit is assisting with Afghanistan refugees: here's how you can help too
Are you ready to start training for the St. Jude Marathon?
Celebrate the best of Memphis on 901Day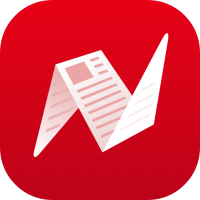 This is original content from NewsBreak's Creator Program. Join today to publish and share your own content.