I've never been a Gin drinker, but the Tennessee Dry Gin made by H. Clark Distillery just outside of Nashville made me a believer! Inspired by the light and fruity flavors of summer, the ingredients in these cocktails combine perfectly with the botanicals in H. Clark's Gin to create a collection of delicious summer cocktails that will transport you to the hills of Tennessee.
H. Clark Distillery
At H. Clark Distillery, they distill small batch bourbon, whiskey, and gin in the picture-perfect old town granary in Thompson's Station, just south of Nashville. Using techniques that reflect the tried and true distilling traditions from the past, they became the first legal distillery in the county in over 100 years.
Our goal is not to make a lot of spirits. Our goal is to make a little bit, but make it really good.
~H. Clark Distillery website
H. Clark Distillery offers tastings and tours Monday through Friday from 11:00 am to 4:00 pm, Saturdays from 12:00 pm to 4:00 pm, and Sundays from 12:00 - 3:00. Tours begin on the hour, and they recommend that you reserve your spot in advance on their website. Tours are complimentary and Tastings cost $15 per person.
A tasting here is like taking a master class in how to perfect the craft of modern distilling while honoring the lessons learned from great whiskey makers of times gone by. Although H. Clark's Dry Gin is certainly smooth enough to sip on its own, it also makes a pretty delicious cocktail. I think the delicate botanic flavors go perfectly in these summertime cocktails.
Gin Smash
Ingredients:
1 1/2 oz Tennessee Dry Gin
1/2 oz St. Germaine Elderflower Liqueur
1/2 oz Simple Syrup
12 - 15 Blueberries
Strawberries (optional)
Directions:
Fill a glass half full with crushed or cubed ice. Place the blueberries in a cocktail shaker or beaker and smash them down with a muddler tool (this can be done in a glass with a spoon as well). Add the liquid ingredients and continue to muddle until the mixture is combined. Shake or stir a few times, then pour over ice. Garnish with fruit.
French 75
Ingredients:
1 1/2 oz Tennessee Dry Gin
3/4 oz Simple Syrup 
3/4 oz Fresh Lemon Juice
Prosecco or Champagne
Lemon peel (optional)
Directions:
Combine gin, simple syrup, and lemon juice in a glass. Stir gently just to combine. Top with Prosecco or Champagne. Garnish with twisted lemon peel.
Cranberry Gin Fizz
Ingredients:
2 oz Tennessee Dry Gin
1 oz Cranberry Simple Syrup
1 Tbsp Candied Cranberries
1/2 oz Fresh Lemon Juice
2 Ginger Ale or Ginger Beer
Candied Cranberries for garnish
Lemon wedge
Directions:
Fill a glass almost full with ice. In a cocktail shaker, measure out one tablespoon of candied cranberries, cranberry simple syrup, and lemon juice. Mash these together using a muddler or wooden spoon. Add the gin and shake vigorously to combine. Using a cocktail strainer, pour the mixture over the ice in your prepared glass. Top with ginger ale or ginger beer and garnish with candied cranberries and a lemon wedge if desired.
Gin Breeze
Ingredients:
2 oz Tennessee Dry Gin
3 oz Tazo Passion Tea 
1/2 oz Simple Syrup
1/2 oz Fresh Lime Juice (about half a lime)
Lime wedge
Directions:
Add all ingredients to a cocktail shaker. Shake a few times to combine. Pour the drink over ice. Garnish with a lime wedge.
For more fun cocktails inspired by the Tennessee Whiskey Trail, follow me or check out these recipes!
The Perfect Old Fashioned Cocktail
Tennessee Whiskey Sour cocktail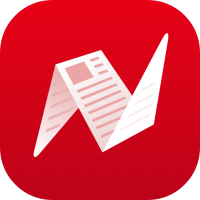 This is original content from NewsBreak's Creator Program. Join today to publish and share your own content.