Churches, community programs, and other outreach agencies work tirelessly to provide meals, housing, medical care, residential treatment, and substance abuse recovery services for those experiencing homelessness in the Greater Memphis area. If you are looking for ways to help someone who is experiencing homelessness or in donating your money or time to help the homeless community in our city, they are always looking for donations and volunteers. Here's a list of organizations that are working to support the homeless population in the area, and how you can help each one.
Memphis Union Mission
Location: 383 Poplar Avenue
Phone: 901.526.8403 (Main Office) | 901.526.8434 (Shelter) 901.357.9641 (Calvary Colony)
The Memphis Union Mission provides emergency housing for adult men, offering food, shelter, personal hygiene products, and medical care, as well as a day shelter program offering lunch and a break from the heat or cold. Extended stay shelter is also available for men who are employed and qualify. In addition, the Intact Homeless Family Program provides short-term transitional housing for homeless families. There are many ways to help the Union Mission, from donating money, clothing or hygiene kits, serving meals, or volunteering your time and talents. See here for more information.
Moriah House is Memphis Union Mission's long-term recovery program for women and their children, offering housing, as well as training in practical skills like managing a budget, pursuing an education and raising a family. The contact information for Moriah House is 901.526.8403.

Door of Hope
Location: 245 North Bellevue
Email: porsha.goodman@doorofhopememphis.org
Door of Hope provides housing and supportive services, including on-site meals, medical care, mental health support, addiction counseling, as well as preventative classes in personal hygiene, dental care, wound care, and dehydration. They offer weekly on-site activities and visits to Memphis landmarks, and programs such as writing classes, reading skills, studying scripture, and registering to vote. In addition, Door of Hope assists guests in receiving social security benefits and getting settled in independent housing with household goods and furniture. To make a donation or see how else you can volunteer, see their website.
MIFA (Metropolitan Inter-Faith Association)
Location: 910 Vance Avenue
Phone: 901.529.4545
MIFA's program provides a 24-hour housing crisis hotline for homeless families with children and attempts to help place families in shelters. They also basic services to prevent homelessness, stabilize families, and encourage independence. With the help of volunteers, MIFA Meals on Wheels provides nutritious lunches for seniors in their homes and at congregate meal sites. In addition, MIFA's Long-Term Care Ombudsman program advocates for residents of long-term care facilities, including nursing homes, assisted-living facilities, and residential care homes. Through regular visits by staff and specially trained volunteers, the program investigates and mediates complaints, monitors residents' care and quality of life, and provides public education for clients and their families. See their website for ways you can volunteer or donate.
Alpha-Omega Veteran's Services
Locations: 2226 Ball Road, 1183 Madison Avenue
Phone: 901.726.5066
Alpha Omega Veterans Services has six locations that facilitate assisting veterans to reintegrate into society by providing a variety of services, such as permanent housing, transitional housing, and hospital to home. In addition, the Urban Farm and Garden Program provide fresh food for the veterans housed in each of the six facilities, as well as utilizes therapeutic gardening opportunities which improves the quality of life for all participants and is especially beneficial to veterans suffering from PTSD. The Urban Farm offers veterans volunteer and employment opportunities and on-the-job educational opportunities such as animal husbandry, basic mechanic skills, marketing and public speaking. To get involved, sponsor a veteran, or donate, see their website.

Calvary Rescue Mission
Location: 960 S Third Street
Phone: 901.775.2570
The Memphis Calvary Rescue Mission is an independent, faith-based shelter, offering outreach and housing for homeless men. In addition to lodging, they provide two full meals a day, offer clothing to the homeless, have a 2500 volume library, and provide nightly chapel services, counseling, a discipleship program. You can help by donating to their building or operating fund, or volunteering your time. See their website for full details.
Salvation Army Purdue Center for Hope
Location: 696 Jackson Avenue
Phone: 901.542.8586
The Salvation Army's Purdue Center of Hope has three shelters, providing housing each night for up to 122 homeless women and children. They offer programs for their guests, such as addiction recovery, job placement, and permanent housing assistance. Renewal Place is a program for women who face addiction issues to come with their children. This program allows families to remain together while they work toward sobriety, employment, positive parenting, and financial literacy. As one of Memphis's only residential facilities for single women, the Single Women's Residence provides individual case management that includes housing and employment assistance, as well as referrals to resources that will support them in addressing life's challenges. To join the fight by volunteering or making a donation, see their website.
YWCA Abused Women's Services
Location: 766 S Highland Street
Phone: 901.725.4277 (24 hour Crisis and Support Helpline)
The YWCA of Greater Memphis provides emergency housing for women who are survivors of domestic violence and empowers them to take control of their lives, while offering them safety and the resources to ensure their self-sufficiency. This is the only 24 hour, emergency domestic violence shelter in Shelby County. Through shelter, education, and advocacy they are working every day to reverse the cycle of domestic violence. You can help by making a donation, volunteering your time, or providing items on the Shelter Wish List. For all the ways to give, see their website.
The YWCA provides services to victims such as a 24-hour Crisis & Support Helpline, emergency shelter, one-on-one case management services, adult and children's counseling, legal referral services, financial literacy education, and career counseling. They also provide training to help individuals and employers spot the signs of abuse so they will know what to do if they suspect someone is in an abusive situation. Advocates visit schools and other organizations to promote healthy relationships help young people build the skills they need and to treat each other with respect. In addition, they partner with leaders and organizations to help men build skills to prevent gender harassment and mentor young men into healthy masculinity.
The Hospitality Hub
Location: 82 N. Second Street
Phone: 901.522.1808
The Hospitality Hub provides housing, employment, transportation, hygiene products, legal support, and other services to homeless men, women, and children. Hub Haven is a housing program for families with children that provides relief from homelessness while working with families to ensure housing and financial stability. Hub counselors work with individuals to determine root causes of homelessness and connect clients to resources in order to exit homelessness. The Hub works directly with Catholic Charities and Community Alliance for the Homeless to find housing solutions for clients. Additionally, the Hospitality Hub works with shelters in Memphis and the surrounding area to provide clients with temporary shelter as needed. You can help by making a donation or volunteering your time or services. See their website for more details or to reach out to volunteer.
Room in the Inn
Location: 409 Ayers Street
Phone: 901.467.0122
When the weather gets cold, the community comes together. From November 1st to March 31st, Room in the Inn provides emergency shelter and meals for the homeless community in Memphis. Families can find shelter and support at the Family Inn, where advocates will help them begin their journey towards sustainable housing. Room in the Inn also has the Mid-South's first Recuperative Care Center for people experiencing homelessness, a 21-bed unit offering recovery services for those who are released from hospitals throughout Shelby County. Room in the Inn also has a new place to call home with the addition of the Collins Chapel Hospital campus at 409 Ayers Street.
Opportunities to get involved include becoming a host location, volunteering with a current host site, sharing a special talent or interest with guests on campus, or hosting a donation drive for essential items. For a full list of volunteer opportunities or to fill out an application, see their website.
Porter-Leath Runaway Youth Shelter
Location: 880 N. Manassas
Phone: 901.577.2500
Porter-Leath's Runaway Homeless Youth Program provides 24-hour support to runaway and homeless youth ages 13-17. Youth are cared for in a safe place and provided shelter, clothing, and food by trained professional staff. The program provides peer counseling, educational support, and fun events to assist youth in getting off of the streets. They participate in fun activities such as going to the movies, bowling, and other special events. Youth receive 24-hour support, counseling, and mentoring services. You can help by donating money or goods, volunteering your time, or sponsoring an event. For more information on ways to give, see their website.
These are just some of the organizations in Memphis that are working to help the homeless men, women, and children in our community. For more resources, see the Downtown Memphis Commission website or the University of Memphis Community Resources page.


Follow me to keep up to date with all things Memphis. I write about travel, community events, live music and festivals, and all the best food and drink!
What to read next:
Stax Museum is set to open their secret vault of never-before-seen artifacts
This local non-profit is assisting with Afghanistan refugees: here's how you can help too
Are you ready to start training for the St. Jude Marathon?
Celebrate the best of Memphis on 901Day
The Rock 'n' Soul Museum is celebrating "Memphis Meal and Museum Month" in August
Where to get on the water in Memphis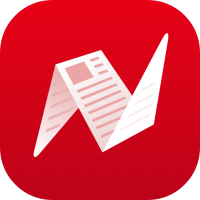 This is original content from NewsBreak's Creator Program. Join today to publish and share your own content.