Looking for live music in Memphis this weekend? We've got you covered! Sunday Fundays in outdoor spaces, Blues, Jazz, and Bluegrass, and a blast from the past at the Botanic Garden. We love our music in Memphis, and there's plenty to choose from this weekend!
Live at the Garden: REO Speedwagon
Friday, August 27th @ 8:00 pm - Memphis Botanic Garden
Tickets: $55 - $99, available through Ticketmaster
Live at the Garden is a Rain or Shine event, and everyone needs a ticket (even kids). The show starts at 8:00 p.m. Gates open at 6:00 p.m. and parking opens at 5:00 p.m.
The Radians Ampitheater is located inside the Memphis Botanic Garden at 750 Cherry Road in East Memphis.There is free and paid parking available.
Free Parking is located in the north lot at Southern Avenue and Perkins Road.  There are 2 entrances, one off of Perkins Road going southbound, and the other on Southern Avenue for eastbound traffic.
All free parking is first come, first serve.
Paid Parking is located in the Marine Sales Parking Lot off of Cherry Road. There are two entrances, one coming eastbound from Southern Avenue onto Cherry Road, and the other coming westbound from Park Avenue onto Cherry Road.
Here's a summary of the rules from the official Live at the Garden website:
You can bring your own lawn chairs, blankets, tables smaller than 3 ft. by 3 ft., and small umbrellas in case of rain.
You can bring your own picnics and coolers, as well as wagons to carry everything.
Everything is subject to search.
No weapons, candles, fireworks, laser pointers, drones, or video recording, in addition to a few other things that seem like common sense.
There are potable toilets and will be food and drinks for sale.
Food is also available for pre-orders through several of the vendors.
No smoking is allowed.
Memphis miniFEST
Saturday, August 28th @ 5:45 pm until 1:00 am - Hi Tone
Bridging The Music Productions and Hi Tone presents Memphis miniFEST, an evening of music, art and community in a festival-style atmosphere! The name may be "mini", but this event is large and in charge! Head down to the Memphis miniFEST to support local and touring acts, visual artists and more. Doors open at 5:45 and the music starts at 6:00. Tickets will be $20 at the door plus a $5 charge for anyone under 21. See their website for more information or to purchase tickets in advance.

Hideaway With The Blues Series, with the Memphis Blues Society
Saturday, August 28th @ 8:00 pm until 10:00 pm - Hernandos Hideaway
In collaboration with the Memphis Blues Society, Hernandos Hideaway presents the Vince Johnson Trio, 'Hideaway with the Blues' live music series. Vince Johnson is the real deal, playing Memphis Blues music that will speak to your soul! Get down n' dirty with authentic Memphis Blues at this show!
"The River's Invitation" LIVE
Saturday, August 28th @ 9:00 pm until Midnight - B-SIDE Memphis
Robert Allen Parker presents a one time, one night only show at the B-Side Memphis. Parker will be playing a live celebration concert for his album "The River's Invitation." This show will be recorded for the international syndicated radio program BEALE STREET CARAVAN. With the recent Shelby County mask mandate, one will be required to wear a mask until seated. Special guests include Kennard Farmer, Adam Hill, Yubu Kazungu, Hope Clayburn, Jason Freeman, Donnon Johnson, & Khari Wynn. Vinyl & cd's will be available for purchase.
Big Brass Brunch: Mighty Souls 4
Sunday, August 29th @ 12:30 pm until 2:30 pm - Railgarten
Have your Sunday Funday at the coolest outdoor spot in town with The Mighty Souls Brass Band.Big Brass Brunch at Railgarten is an All You Can Eat Brunch from 11:00 am to 3:00 pm and the music will play from 12.30 -2:30. Each week, bandleader/sousaphonist Sean Murphy will be joined by three other Mighty Souls as they bring you the funkiest Sunday brunch you've ever had!
Grassfire Bluegrass Band
Sunday, August 29th @ 12:00 pm until 3:00 pm - Loflin Yard
If you haven't been to Loflin Yard, you're missing out! It is truly an outdoor haven in the middle of the city. Have cocktails at the bar in the Safe House or Coach House, hang out on the Patio, in the Front Yard or the Back Yard. With yard games, fire pits, rocking chairs, cascading waterfalls, and even a blow up water slide in the summer, no matter which "yard" you choose, you'll have a great time!
Head down to the Yard on Sunday to enjoy amazing Bluegrass jams from the beloved Grassfire band over brunch in the open air Coach House! Bring your dogs and kids, the whole family is welcome for this Sunday Funday!
Looking for more Memphis fun this weekend? Check this out!
12 Things to do in Memphis this weekend: August 27 - 29
Follow me to keep up to date with all things Memphis. I write about travel, community events, live music and festivals, and all the best food and drink!
What to read next:
Stax Museum is set to open their secret vault of never-before-seen artifacts
This local non-profit is assisting with Afghanistan refugees: here's how you can help too
Are you ready to start training for the St. Jude Marathon?
Celebrate the best of Memphis on 901Day
The Rock 'n' Soul Museum is celebrating "Memphis Meal and Museum Month" in August
Where to get on the water in Memphis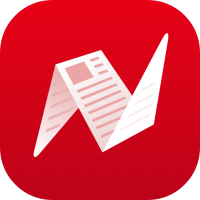 This is original content from NewsBreak's Creator Program. Join today to publish and share your own content.