What are your plans for this weekend, Memphis? Have you been missing South Main Trolley Nights? Well, they're back and better than ever! There's fun to be had all over the city, from board games to beer battles, farmers' markets and 5k's. Not to mention the 2021 World Championship Hot Wing Festival. If you can't find something fun to do this weekend, you're not looking hard enough!
1. August Trolley Night
Friday, August 27th @ 6:00 pm - South Main Arts District
The best street party in Memphis is back! Trolley Night will return to the South Main Arts District on Friday, August 27th. Explore the galleries, shops, restaurants, and bars along South Main Street. Doors will be open and featuring an assortment of live music, performances, complimentary drinks/appetizers, sidewalk games, and more.
⁠
The SMA Member Lounge is located between Primas Bakery & Trek Bike Shop and will be open for members with complimentary beer, wine, burgers and hot dogs starting at 6:00 pm.
*Members must have an active and current PAID SMA Membership (Individual, Family, or Business) to access the Member Lounge.

The MATA Trolley Bus is free on South Main Trolley Nights and the line will extend south all the way down to Ghost River Brewing. See you on South Main! For more information, see the Go South Main official website.
2. Ladies' Night at Board to Beers
Friday, August 27th @ 6:00 pm until 10:00 pm - Board to Beers, Midtown
Price: All ladies and non-binary participants play for free!
What started as a game collecting hobby has become a community gathering spot to enjoy friendly competition and cold, local brews. Try out one of the 600+ games available or bring in your own! Grab a local beer while you enjoy a little friendly competition with your friends. Ladies' Night is the last Friday of every month from 6:00pm-10:00pm. See their website for more details.
3. Battle of the Beers Round 1: Featuring Wiseacre & Meddlesome at Growlers
Friday, August 27th @ 7:00 pm - Growlers
Sponsored by Meddlesome Brewing Company, Growlers and Josh Scott, join the party and decide who brews the best beer in Memphis. Growlers is a locally owned and operated Bar & Grill located in heart of Midtown Memphis and is knows for their stellar live music, and of course their line-up of beer. Join this all ages show on Friday night, featuring six bands and six beers from each brewery. Friday night's showdown is Wiseacre brewing vs. Meddlesome Brewing. Let's get ready to rumble!!!
4. 14th Annual Forrest Spence 5K
Saturday, August 28th @ 8:00 am - Shelby Farms Park
The Forrest Spence 5K, going into its 14th consecutive year, benefits the Forrest Spence Fund and raises money for critically and chronically ill children in the Mid-South. In-person attendance is limited to 1,000 participants, so reserve your space while you still can at https://forrestspencefund.org/events/forrest-spence-5k .
5. Cooper Young Community Farmers Market
Saturday, August 28th @ 8:00 am until 1:00 pm - 1st Congregational Church parking lot
Cooper-Young Community Farmers Market
The Cooper-Young Community Farmers Market provides a year-round marketplace that supports local farmers, producers and artisans. Every Saturday you can shop the Cooper Young Community Farmers Market for fresh fruits and veggies from local vendors, grass-fed meats, homegrown herbs, warm baked goods, all-natural soaps, artisan gifts, fresh cut flowers, hot coffee and live acoustic music. The farmers market is family friendly and your dogs are welcome, too! For more information or to participate as a vendor, see their website.
6. Slow Your Roll: Saturday Morning Meditation
Saturday, August 28th @ 9:00 am - Crosstown Concourse
Unwind and refocus at Saturday morning meditation, hosted by Crosstown Concourse and Church Health Crosstown Concourse. The event will be lead by Greg Graber, a lifelong educator who teaches mindfulness and meditation to students, teams, organizations, and groups around the world. His client list includes the NBA's Memphis Grizzlies, the Memphis Tigers, LSU, and VCU. The class will be held in the Garden at Crosstown, located on the south side of Crosstown Concourse in front of Crosstown Brewery. This class is free, open to all levels, and no sign up is required.
* The following are required if you plan to attend:
You must wear a mask.
Please bring your own stool, mat, or cushion.
Practice social distancing of 6 feet.
Please bring hand sanitizer.
7. 2021 World Championship Hot Wing Contest & Festival
Saturday, August 28th @ 1:00 pm until 8:00 pm - Tiger Lane
World Championship Hot Wing Contest & Festival and Liberty Bowl Memorial Stadium and Fairgrounds
The largest hot wing festival in the South is back! Show up hungry, because more than 70 competition teams will be vying for the hot wing world championship. You be able to sample their wings for a small donation to Ronald McDonald House Charities of Memphis. This is an all-day party with live music, cornhole, and of course, hot wing eating contests!
General admission is $15 for advance tickets, free entry for military and veterans, and kids 12 and under. Be sure to find the Kids Zone in the park! Get your tickets here!
8. Battle of the Beers Round 2: Featuring Memphis Made & Crosstown Brewing at Carolina Watershed
Saturday, August 28th @ 12:00 pm - 5:00 pm - Carolina Watershed
Round two of the battle of the best beers in Memphis will be at Carolina Watershed, in the Warehouse District downtown. Featuring a battle between Crosstown Brewing Company, Memphis Made Brewing Compmay, the event will have live music and six beers from each brewery. This brings fight night to a whole new level!
9. History Around Memphis Poetry Slam
Saturday, August 28th @ 5:00 pm - The Orpheum Theatre-Memphis
Utilizing the artistic medium central to the show, future-thinking poets will explore the theme of HAMILTON through the lens of history around Memphis. Poetic reflections on where we've been as a city will sculpt an event that celebrates wisdom gleaned from the experiences of others as we look forward to the future. Contestants will perform original poetry developed in Orpheum workshops focusing on how today's actions impact the future and the legacy that will be left behind.
Admission is FREE, get your tickets here!
10. 21st Meritan Moonlight Classic Bike Tour
Saturday, August 28th @ 9:00 pm until Midnight - 3030 Poplar Avenue
Tickets
weblink.donorperfect.com/2021BikeTour
Enjoy a family-friend fun ride through the heart of Memphis by moonlight in the 21st Meritan Moonlight Classic Bike Tour! All proceeds will benefit Mid-Southerners who receive services from Meritan. Since 1961, Meritan has been serving the Memphis area with quality and compassion to provide support to people of all ages and abilities. Their mission is to promote well-being and independence by delivering direct care through community services including:
At-Home Eldercare
Skilled Home Health
Job Training for Low-Income Senior Citizens
Specialized Foster Care Services and Foster Family training
Family Model Residential Services for Adults with Intellectual and Developmental Disabilities.
Coordinated Response to Elder Abuse.
To learn more visit, www.Meritan.org today! Use the Discount Code "FACEBOOK" to receive $5 off your registration for the Moonlight Classic Bike Tour!
11. Memphis Modern Market
Sunday, August 29th @ 1:00 pm until 6:00 pm - Loflin Yard
Let's get crafty, Memphis! Memphis Modern Market will be back in action at the Yard this weekend. Stop by Loflin yard and shop art, goods, vintage, and more created and sourced by local artists and makers! Bring a friend and make plans to spend your Sunday Funday at the Memphis Modern Market!
12. Sunset Yoga Downtown
Sunday, August 29th @ 5:30 pm - Fourth Bluff Park
Sunset Yoga is back! Put on by the Downtown Memphis Commission and Memphis River Parks Partnership, classes will be held every Sunday from 5:30 pm - 6:30 pm at Fourth Bluff Park with instructor Bridget Sisney of Universoul Wellness! All ages and experience levels are welcome.
Follow @BridgetDanielle and @DowntownMemphis on Facebook for more details.
Follow me to keep up to date with all things Memphis. I write about travel, community events, live music and festivals, and all the best food and drink!
What to read next:
Stax Museum is set to open their secret vault of never-before-seen artifacts
This local non-profit is assisting with Afghanistan refugees: here's how you can help too
Are you ready to start training for the St. Jude Marathon?
Celebrate the best of Memphis on 901Day
The Rock 'n' Soul Museum is celebrating "Memphis Meal and Museum Month" in August
Where to get on the water in Memphis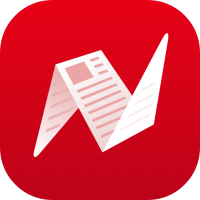 This is original content from NewsBreak's Creator Program. Join today to publish and share your own content.