September is Childhood Cancer Awareness Month, and that means the Memphis St. Jude Marathon is just a few months away. Have you started training yet? If not, don't worry, you still have time. The 2021 marathon will take place on Saturday, December 4th and spots fill up fast, so sign up today!
You don't have to run the full marathon to support the patients at St. Jude Children's Hospital. In addition to the classic 26.2 mile marathon, you also have the option of running a half marathon, 10k, or 5k. Can't get to Memphis or feeling nervous about the close quarters in a group race? You can even participate virtually by running in the location of your choice. Whether you're a repeat marathon offender, weekend runner, or neighborhood walker, the St. Jude Marathon has an experience for you.
The St. Jude Memphis Marathon has been supporting the fight against childhood cancer for 20 years. To commemorate its 20th anniversary year, St. Jude has announced newly-designed courses that include Memphis landmarks, points of interest, cheer stations, entertainment, and neighborhood parties. The feeling of community support you get on this run is incredible! The only section not included this year is the stretch on Riverside Drive, due to construction projects. The scenic views along the Mississippi River will be missed; however, running up the hill back into downtown will not! As always, each route includes a run through the heart of the St. Jude campus. If you've never participated in this run, I'm not sure I can fully put into words what the experience is like. Running through the campus is the most raw, inspiring, and emotional experience I think I've ever felt.
So now that you know WHY you should run the St. Jude Marathon, let's get down to the details of how to do it. Whether you run the full marathon or one of the shorter races, in person or virtually, St. Jude has an option for you. You actually don't even have to run to support St. Jude. You can make a general donation to support the event as a whole, or donate to an individual fundraising campaign. That means if you have a family member or friend running, you can make a donation in their name and cheer them on from the sidelines, or even from your couch. No judgment here, this is all about the kids!
Where do I sign up?
Sign up on the St. Jude Marathon website to run in one of the races or make a donation.
How and when do I start training?
Most experts suggest that it takes between 12 and 24 weeks to train for a marathon. If you're running one of the shorter races, the time will be less. The St. Jude Marathon website has training plans available. There are even "Couch to Marathon" and "Couch to 5k" apps and websites that will plan your entire training schedule for you. If you need help or motivation to train, there are several running groups in Memphis that you can connect with for advice or group runs, such as Breakaway Running or Memphis Runners Club.
Where are the best places to run in Memphis?
Although Memphis is an urban city of over half a million people, there are a surprising number of running trails in and around the Memphis area. Whether you live downtown, midtown, or out east, there are running trails near you. Here's a list of some of the best paved running trails to get you off the street and on your way to running the St. Jude Marathon.
What Covid-19 precautions is St. Jude taking for the race?
St. Jude is putting the safety of its participants, patient families, volunteers, and community partners as a top priority. This is what they have to say on their website.
We will follow the guidance of the CDC, our team of medical professionals and local authorities to ensure a safe environment for everyone at the event. As the situation evolves, we'll share detailed information on event policies and procedures no later than 30 days prior to race day.
Keep up with all the latest race news and updates here. St. Jude won't quit until no child dies of cancer, so let's not quit either. Sign up for the St. Jude Marathon today and get running, Memphis!
Follow me to keep up to date with all things Memphis. I write about travel, community events, live music and festivals, and all the best food and drink!
What to read next:
Celebrate the best of Memphis on 901Day
What's new at the Memphis Zoo?
The Rock 'n' Soul Museum is celebrating "Memphis Meal and Museum Month" in August
Where to get on the water in Memphis
Famous filming locations in Memphis
Family friendly Memphis attractions that offer free admission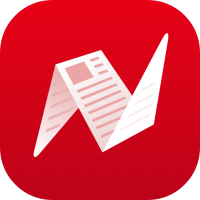 This is original content from NewsBreak's Creator Program. Join today to publish and share your own content.