Get the latest updates on all the scheduled 901Day celebrations across Memphis. We can't wait to celebrate all the best of the 901, but recent increases in Covid cases and the current Shelby County health directive have made it necessary to postpone some of the scheduled events. See below for the latest available information on each event.
No Memphis-haters allowed here! 901Day is a time to celebrate all things Memphis, and the big day is just a few weeks away. It's true that every city has its challenges, and right now our city is facing some pretty heavy ones. However, that doesn't diminish the things about Memphis that we love, and there's no better way to build community than by celebrating together. If you haven't made the connection yet or are new to Memphis, 9-0-1 is our area code and September 1st is 9-01. On September 1st, join one of these celebrations across the city and share your love for The 901.
Choose901 Block Party in the Edge District
* Update: this event has been postponed, with a new date to be announced soon.
The neighborhood that calls Sun Studios home is one of the coolest up-and-coming areas in the city. Join the party underneath the streamers on Monroe Avenue in the Edge District from 4:00 pm to 9:00 pm on September 1st. Choose901 is hosting the biggest and baddest block party around, bringing you an evening of DJs, dancing, food trucks, and festive fun. Here's a run down of what you'll find at the Choose901 Block Party.
The party doesn't stop at 9:00! When 9:01 strikes, the after party starts over at High Cotton Brewing and Edge Alley. Check out the Choose901 Blog for a complete list of details.
Exposure at the FedEx Forum
* Update: according to the New Memphis website, this event is still on.
New Memphis is bringing the 901Day celebration to the FedEx Forum from 5:00 pm to 6:30 pm on September 1st. The best part is that it's free! You do have to register though, so be sure to sign up on their website. Then when September 1st rolls around, head down to the FedEx Forum for a 901 themed street party featuring live entertainment, giveaways, local bites, and organizations representing the best of Memphis's social, civic, recreational and entertainment offerings.
Until September 1st gets here, be on the lookout for Exposure posters around town. If you spot one, just scan the QR code to enter your name for a chance at winning Mempho Music Festival passes, Orpheum tickets, and other prizes on the day of the event. Look up New Memphis on Facebook and Instagram, and share what you love about Memphis with them by tagging @thenewmemphis and using the official hashtag #CELEBRATEYOURCITY.
901Fest at Railgarten
* Update: according to the New Memphis website, this event is still on.
Railgarten is hosting their first ever 901 Fest, celebrating everything that is the 901. Partnering with Old Dominck Distillery, Railgarten is serving up a party that will last all weekend long. Starting on Wednesday, September 1, and running through the entire Labor Day weekend, the Railgarten Stage will host some of Memphis's favorite local musicians.
There will also be local Memphis artists from Arrow Creative onsite Saturday and Sunday. Throughout the property, there will be festivities and specialty cocktails for purchase provided by local Memphis distillery, Old Dominick. Visit Railgarten's website for the full weekend line-up and to buy tickets.
Support St. Jude on 901Day
* It's always a good time to support St. Jude, on 9/01 or any day!
September 1st marks the beginning of Childhood Cancer Awareness Month. It's also the day people all around Memphis who share the 901 area code celebrate all that's great in our city. The 901 is intertwined with Memphis, which is the heart and soul of St. Jude.
St. Jude won't stop until no child dies from cancer. A one-time donation of only $9.01 can help St. Jude continue their lifesaving mission during Childhood Cancer Awareness Month. You don't have to stop giving after 901Day is over, you can help children with cancer and other life-threatening illnesses by donating at any time. Just use this link, and spread your love for the 901 community.
It's also time to start training for the St. Jude Marathon! If you've never run this race, why not make this the year? The 2021 marathon will take place on Saturday, December 4th and spots fill up fast, so sign up today! See here for more information on how to get ready for the marathon.
Follow me to keep up to date with all things Memphis. I write about travel, community events, live music and festivals, and all the best food and drink!
What to read next:
Stax Museum is set to open their secret vault of never-before-seen artifacts
This local non-profit is assisting with Afghanistan refugees: here's how you can help too
What's new at the Memphis Zoo?
Where to get on the water in Memphis
4 Memphis Food Trucks you need to try
Family-friendly Memphis attractions that offer free admission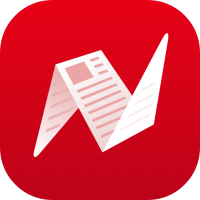 This is original content from NewsBreak's Creator Program. Join today to publish and share your own content.