In my latest edition of cocktail recipes from the Tennessee Whiskey Trail, I present the Dark 'n Stormy cocktail. If you've never had a Dark n' Stormy, you are missing out on something really special! It's light and refreshing, and perfect for summer! This version uses a Tennessee Spiced Rum to give it a little southern kick. The combination of spices in this rum mixed with ginger beer create a truly unique flavor that will land this drink on your list of favorites.
The original Dark 'n' Stormy cocktail was made with Gosling Black Seal Rum, and is affectionately known as the national drink of Bermuda. While we love the classic version of this cocktail, we thought we would spice it up a little with Corsair Distillery's Spiced Rum out of Nashville, Tennessee.
The meaning of a corsair is a pirate, so it's only fitting that Corsair Distillery would try their hand at making rum. Everything this distillery does is a little outside the box, from their Triple Smoke Single Malt Whiskey and Dark Rye American Malt Whiskey, to their Pot Distilled Barreled Gin. Corsair's Spiced Rum is no different, with a unique blend of flavors that bring a little bit of the Caribbean to the Tennessee Whiskey Trail.
Corsair Distillery has two locations in Nashville, each with a unique appeal. The original Corsair distillery and taproom on Clinton Street is inside Marathon Village, an old motor works factory that's been converted into a super cool retail space. The location here offers distillery tours, spirit tasting flights, a bottle and gift shop, as well as a taproom and bar offering craft cocktails, local beers, and fresh baked pizza.
Corsair's distillery headquarters on Merritt Avenue gives you the opportunity to take a tour with a master distiller where you'll get up close and personal with their custom made pot still and take a behind the scenes look at their bottling line. If that's not enough to tempt you into a visit, how about learning how to create perfectly crafted cocktails? Corsair's head bartenders offer cocktail making classes on select Wednesdays with a new theme every month, and always a guaranteed good time.
So what makes Corsair Distillery's Spiced Rum so special? Let's hear what they have to say about it.
What is a pirate ship without its rum supply? Made by Corsair, barreled and aged by Corsair, and quality controlled by all of y'all. Aged in small new American Oak casks with a medley of spices that produce a dry, vanilla and fall spice note forward rum. This rum is perfect for the traditional basics or complex mixed cocktails. Heavy notes of vanilla, cinnamon, nutmeg, and cloves on the nose and carry through to a vast and complex palate with a dry but lingering spice finish. This rum is sure to quench your sailor's mouth. ~ Corsair Distillery website
The Tennessee Dark n' Stormy Cocktail Recipe
Ingredients:
1 tsp Simple Syrup
2 oz Corsair Distillery's Spiced Rum
Dash of Lemon Bitters
6 oz Ginger Beer
Directions:
Fill your glass with ice.
Add simple syrup, spiced rum and lemon bitters.
Top with ginger beer and stir gently.
Garnish with a lemon wedge.
Serve in:
Moscow Mule mug or Highball glass
Follow me to keep up to date with all things Memphis, southern inspired travel ideas and cocktail recipes. I write about travel, community, live music and festivals, and all the best food and drink!
If you enjoyed reading this, here are some other articles you might be interested in:
How to make the perfect Old Fashioned
Summer cocktails inspired by the Kentucky Bourbon Trail
A Bourbon tasting road trip to Frankfort, Kentucky
How to master the Tennessee Whiskey Trail
Chasing the Tennessee Whiskey Trail in Memphis
Fall in love with craft beer in Memphis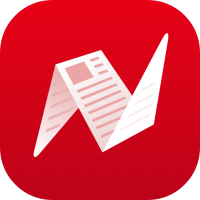 This is original content from NewsBreak's Creator Program. Join today to publish and share your own content.