Also known as the Whiskey Cocktail, the Old Fashioned has been around for more than 150 years. There's a reason this drink has stood the test of time. Brilliant in its simplicity, it's just a darn good cocktail! The name refers to how it's made, the old fashioned way of combining liquor with water, sugar, and bitters. The genius in the method is that the other ingredients don't dilute the flavor of the liquor, but rather compliment it. So if you're going to make an Old Fashioned, don't offend the cocktail gods by using a cheap whiskey, choose something worthy of THE COCKTAIL of all cocktails.
When I make an Old Fashioned my choice is always George Dickel Whisky, and that take us to the middle of Tennessee, where it all began. The distilleries here are literally out in the middle of nowhere. It makes sense if you think about it though, the two oldest distilleries in Tennessee are in this area, and when they first began they needed two things. A fresh source of limestone spring water, and a location away from the eyes of the law. That's how George Dickel ended up in Cascade Hollow, and Jack Daniel set up shop next to a cave outside the small town of Lynchburg.
For me, the better of these two heavy hitters is George Dickel. I can drink it neat, and as a girl I feel like that says alot about how smooth a whisky is. So which George Dickel Whisky is the best? Take your pick, you can't go wrong! I usually choose the George Dickel Barrel Select when I'm making an Old Fashioned. Here's what the folks down in Cascade Hollow have to say about it.
One of our finest whiskies, for the truly discerning whisky drinker. Aged at least 9 years, and hand-selected by our distiller for their exceptional balance and delicacy. Charcoal mellowing and our unique aging process form a smooth, premium whisky that stands in a class all by itself. A perfectly balanced, rich and silky taste with hints of vanilla, spice and charcoal. ~ George Dickel
The Perfect Old Fashioned Cocktail Recipe
Ingredients:
2 oz George Dickel Tennessee Whisky
1 Large ice cube and several small ones
Bitters
Sugar cubes
Orange (optional)
Cocktail cherry (optional)
Supplies needed:
cocktail beaker
muddler
cocktail spoon
strainer
Directions:
Prepare your drinking glass by running a slice of orange peel around the rim.
Place a large ice cube (or 2 - 3 small ones) in your glass.
In a cocktail beaker (or separate glass), put two sugar cubes. 
Add 2 - 3 dashes of your favorite bitters and muddle it with the sugar cubes.
Add whiskey and a few cubes of ice.
Stir with a cocktail spoon 30 times (yes, you have to count!).
Using a cocktail strainer, pour over the large ice cube in your drinking glass.
Garnish with an orange twist and/or cherry.
* Substitution: 1 tsp of simple syrup can be used instead of the sugar cubes
​Serve in:
Small tumbler glass
Cheers to the Tennessee Whiskey Trail and the perfect Old Fashioned!
Follow me to keep up to date with all things Memphis, southern inspired travel ideas and cocktail recipes. I write about travel, community, live music and festivals, and all the best food and drink!
If you enjoyed reading this, here are some other articles you might be interested in:
Summer cocktails inspired by the Kentucky Bourbon Trail
A Bourbon tasting road trip to Frankfort, Kentucky
How to master the Tennessee Whiskey Trail
Chasing the Tennessee Whiskey Trail in Memphis
Fall in love with craft beer in Memphis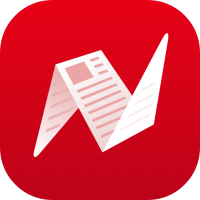 This is original content from NewsBreak's Creator Program. Join today to publish and share your own content.