The food truck scene in Memphis is hitting the streets and serving up scrumptious meals all over town! We've got sweet smelling BBQ, gourmet grilled cheese, hot wings with bourbon sauce, and even a hibachi grill on wheels. If you see one of these food trucks parked in your part of town, don't pass it by. Stop and see what the fuss is all about, because these aren't just any ordinary food trucks!
1. Smokin' Hot BBQ
Looking for the best BBQ on wheels in Memphis? Look no further than the Smokin' Hot BBQ food truck! I was lured over to the truck by the sweet smell of BBQ smoking away (which ended up tasting amazing, for the record) and stayed for the sides. With options like Grandma's Cole Slaw, Smokehouse Potatoes, and homemade mac-n-cheese, how could you not?
The best part about this food truck is that they offer the choice of 3 different sauces on any of their barbecue items, including BBQ nachos, pork or chicken sandwiches, and smoked brisket. If you see this truck and their kind staff smoking away, don't walk but run to get yourself some of the best food truck eats in the city! Check their Facebook page for more information on where to find them.
2. Rice Burner
Hibachi meals with rice and veggies, veggie fried rice, egg rolls, and pot stickers with a side of yum yum sauce? Yes please! Rice Burner brings the best of a Japanese steakhouse to the streets with their mobile food truck. It might not be the fastest food truck on the block, but man does the food make it worth the wait!
Teriyaki and jerk chicken, steak, and shrimp hibachi are grilled up fresh inside the Rice Burner mobile grill, bringing the best of hibachi to a curbside near you. Check their Facebook page for weekly schedules and daily locations.
3. New Wing Order
It's no surprise that this little gem was voted the best food truck in Memphis in 2020! They serve up 26 flavors of wings, outdoing themselves each time. Personally, I think their latest invention may win the prize in my book, it's a little thing called Maple Bourbon Sauce. The yumminess doesn't stop there, though. They're also cooking hot wing nachos, fried chicken BBQ nachos, smokehouse or buffalo loaded fries, buffalo chicken tacos, and avacado tacos for the non-meat eaters.
You can find this delicious food truck at Meddlesome Brewing Company every Wednesday and Yorkshire Liquors on Fridays, but they serve all over the greater Memphis area. See here for a complete listing of where to find this awesome food truck so you can try their award winning wings for yourself, along with some Avacado Tacos and Fried Chicken BBQ Nachos!
4. Say Cheese
Can you say gourmet grilled cheese sandwich on wheels? This food truck may be the best thing since sliced bread. Oh wait, they actually do use sliced bread! Sourdough, that is. Seroiusly though, every time I see this food truck roll up I get excited. Their creative grilled cheese combinations are really something special, with choices inspired by buffalo chicken, philly cheesesteaks, and Italian prosciutto. Even the sandwich dubbed "The Rookie" has a garlic aioli sauce that just sends it over the edge. Throw in some home made tomato soup and smoked cheddar mac and I'm a happy camper.
To see their full menu, find their daily locations, or even book them for an event, check out their website, Instagram, or Facebook page. A sandwich from this big yellow food truck will leave you with a happy tummy and a cheesy grin on your face!
I'd love to hear about your favorite food trucks in Memphis too, hit me up in the comments below!
Follow me to keep up to date with all things Memphis. I write about travel, community events, live music and festivals, and all the best food and drink!
Read my other Memphis food features:
Have you been to these greasy spoons in Memphis?
Fall in love with craft beer in Memphis
Where to find the best brunch in Memphis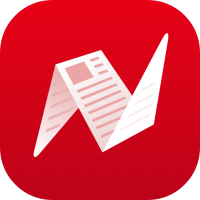 This is original content from NewsBreak's Creator Program. Join today to publish and share your own content.