Memphis may be far removed from Hollywood; however, we can claim more than a few movie filming locations. Whether you're visiting from out of town and looking for something other than the typical tourist attractions, or if you live here and want to be a tourist in your own city, why not go on a film tour of Memphis? Here are a few of the most famous movies that have been filmed in Memphis, and where you can find some pretty cool filming locations.
1. The Firm
The well known John Grisham book turned movie, starring Tom Cruise as a hotshot lawyer who gets hired by a sinister law firm, was filmed predominantly in Memphis. There are scenes all over town, but these are the ones that are probably most famous.
The Cotton Exchange was the building used for the outdoor scenes of the diabolical law firm where Tom Cruise worked, as well as the front lobby scenes with the gold elevator. Remember the scene where Tom jumped from the window onto a truck filled with cotton? You can get a view of the alley from Front Street, just past the building on the south side.
The Front Street Deli was used for the scenes where Tom Cruise met with the FBI agent played by Ed Harris. The deli has been around since 1976, but the building dates back to 1853 and is one of the oldest in Memphis. Fun fact: all of their delicious sandwiches are named after Tom Cruise films.
There are a few locations on Mud Island from the film. The most famous being when Tom Cruise was being chased by the scary bad guy working for the Firm, and he rode the monorail across to the Mississippi River Museum.
Elmwood Cemetery is the oldest cemetery in Memphis and is fascinating to visit all on its own, with graves dating all the way back to the Civil War. In The Firm, the cemetery was used for the graveside funeral of two lawyers from the firm.
Colonial-Yorkshire Neighborhood
205 Tuckahoe Lane in this East Memphis neighborhood was used as the house Mitch (Tom Cruise) and his wife Abby (Jeanne Tripplehorn) lived in.
The rooftop of the historic Peabody hotel has some of the best views in downtown Memphis, so it's no wonder the film makers chose this as the location for the office shindig where Hal Holbrook lures Mitch McDeere (Tom Cruise) into working for the firm.
2. Walk the Line
The story of music legend Johnny Cash, brilliantly played by Joaquin Phoenix, follows him as he struggles to break into the music scene, battles his addiction to drugs and alcohol, and falls in love with June Carter (Reese Witherspoon). Some of the most famous locations in Memphis are used in the filming of this Oscar winning movie.
The great thing about Sun Studios being used in the filming of this movie is that it was also the studio where Johnny himself recorded some of his greatest hits!
The Pipkin Building at the old Memphis Fairgrounds, or Tiger Lane as it's known now days, was used as a stand in for Folsom Prison, where Johnny's indoor prison scene performances were filmed.
The Orpheum Theater is close to 100 years old and is on the National Register of Historic places. While known mostly for touring Broadway productions, the Orpheum hosts a variety of musical artists throughout the year as well. This beautiful theater was used for the scene where Johnny proposes to June during one of their performances.
3. Mystery Train
This 1989 comedy/drama may not be as well known as other movies filmed here, but it is iconically Memphis. It follows three separate, but interconnected stories, whose paths cross at a seedy hotel in downtown Memphis. Although the hotel on South Main Street used in the filming has since been demolished, three other locations remain.
Many of the scenes from this movie were actually filmed at the corner in front of The Arcade Restaurant. The restaurant is actually more well known for the patronage of Elvis Presley back in his day, where he had a special booth in the back in case a quick escape was necessary. The area is now known as the South Main Arts District, with hip bars, boutique shopping, local restaurants and refurbished buildings lining the streets. When the movie was filmed, however, it was not nearly as pretty. But it worked for the movie, and is now a part of our history.
Scenes of the young Japanese couple on their pilgrimmage to see Sun Studio and Graceland are filmed in front of this Memphis landmark. So many famous musicians have recorded at this iconic studio, there are too many to count! B.B. King, Johnny Cash, Elvis Presley, and Jerry Lee Lewis, to name a few. With musical artifacts on display and a sampling of recording sessions that put Memphis on the musical world map, Sun Studios is surely a piece of hollowed ground that goes beyond any movie scene.
A scene walking in front of A. Schwab on Beale Street reveals a time when downtown Memphis looked much different than it does today. As someone who has lived in Memphis for almost 30 years, I remember when no one went downtown because there was nothing to do there, and it felt dark and run down. Revitalization has breathed new life into downtown since then, and Beale Street is alive with bright lights, live music, and tourists from all over the world. If you do happen to stop by to see this location, make sure you go inside. A. Schwab is one of my favorite little shops on Beale, with a cute little museum upstairs, and an old time ice cream parlor with some of the best milkshakes around.
Keep up to date with all things Memphis by following me. I write about travel, community events, live music and festivals, and all the best food and drink!
What to read next:
Top 4 Activities to do with kids in Memphis
Fall in love with craft beer in Memphis
Cool off with your kids at these Memphis area splash parks
Where to find the best brunch in Memphis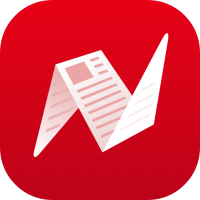 This is original content from NewsBreak's Creator Program. Join today to publish and share your own content.