What better way to beat the Memphis heat than with some frozen treats? Hand made ice cream, snow cones, popsicles, and boozy milkshakes, Memphis has it all! Whether you live in Memphis or are just visiting, you have to check out these frozen treats!
1657 Wells Station Road, Memphis
1601 Bonnie Lane, Cordova
For hot summer days in Memphis (and believe me, it gets HOT here), you absolutely must go to Jerry's Sno Cones. I am confident in saying it will be the best sno cone you've ever had, especially if you try the "supreme", which is a sno cone layered with soft serve ice cream. You think you know what a sno cone should taste like until you go to Jerry's. Whether you order a classic or supreme, this is snow cone heaven.
Jerry's has two locations in Memphis now. The original one in Berclair, and a new one out in Cordova. For me, the best will always be the original. There may be a line when you arrive, but it will move fast and it's 100 percent worth it. Don't miss the back wall of things to do before you die. Of which, eating a Jerry's Sno Cone should be on everyone's list!
Suite 133 of Crosstown Concourse, Memphis
1243 Ridgeway Road in Park Place Centre, Memphis
3670 Houston Levee Road Suite 106, Collierville
MEMPops is a modern version of a popsicle that will quickly become your favorite frozen treat in Memphis. They have so many different flavors, its hard to choose between one of their fruity pops or creamy pops. I always gravitate towards the creamy flavors, but they are all delicious and refreshing! For me, it's the salted or coffee caramel, and the peaches and cream. The flavors are constantly changing based on local and seasonal availability, which means there's always something new!
The best thing about MEMPops is that you can find them all over town. With three "store" locations, and a mobile unit, there's always a MEMPop near you! Follow them on Facebook and Twitter for their daily locations.
125 South Main Street, Memphis
Margie's 901 is a locally owned family Ice cream shop that you'll find in the pedestrian only section of Main Street. Not only are they locally owned, but they also source their ingredients from local dairies and other businesses in the area. Did I mention that all of their ice cream is made fresh in the store every day? You can taste the freshness in each of their creative flavors. Speaking of getting creative, Margie's also has an array of mix-ins and syrups to tempt your palate and help you create the ice cream concoction of your dreams!
Margie's even offers delivery of your favorite ice cream and treats, with links for UberEats, Grubhub, or Bitesquad on their website. Follow them on Facebook for all the latest news about their yummy ice cream, cakes, and specialty treats, including something they call sushi ice cream!
Suite 168 in Crosstown Concourse, Memphis
100 E Commerce Street, Hernando Mississippi
Crosstown concourse has a little gem of an ice cream shop called Area 51. This may just be the best ice cream I've ever eaten, and I've eaten a lot of ice cream in my day! Based in Hernando, Mississippi, Area 51 makes small batch, handmade ice cream using natural ingredients and in-season produce from local farmers. And I think they throw in just a little bit of magic in every scoop.
You never know what you're going to find here, with creative flavors that you won't find anywhere else. You can find updates with all of their current flavors on their Facebook page. Eating this ice cream kind of makes you feel like home, if an ice cream can do that. You just have to taste it to see what I mean. So head down to Crosstown Concourse and have a scoop for me!
540 S Main Street, Memphis
Last, but certainly not least is a really cool restaurant with some history to it. The Arcade Restaurant boasts being the oldest restaurant in Memphis, as well as a being one of Elvis's favorite places to eat! In additon to their cakes, beignets and ice cream sundaes, they have an extra special frozen treat that's for adults only.
Legend says that Elvis may have come here for his famous peanut butter and banana sandwiches, but what I come for are the spiked milkshakes. The good thing about a boozy milkshake is that you can have them any time of the day. They are perfect for brunch, happy hour, or an after dinner treat! With a variety of flavors, there's bound to be a frozen concoction that you'll love. There's even one inspired by the "King".
Follow me to keep up to date with all things Memphis. I write about travel, community events, live music and festivals, and all the best food and drink!
What to read next:
10 Things to do in Memphis this weekend
Fall in love with craft beer in Memphis
Cool off with your kids at these Memphis area splash parks
Foodie Friday feature: New Wing Order Food Truck
Where to find the best brunch in Memphis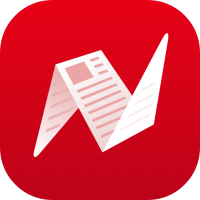 This is original content from NewsBreak's Creator Program. Join today to publish and share your own content.A