Keep your eye on the craft beer scene in Memphis, it's making a name for itself! With breweries in every part of town you can imagine, the taps are open and the beer is flowing. Here's where to find the best breweries all across the greater Memphis area!
Downtown
The brewery to go to downtown is Ghost River Brewing in the South Main warehouse district. They have an awesome outdoor patio, a tap room with board games and comfy seating, and usually have food trucks on site. Their tried and true favorites are sold year round, but they also serve seasonal and limited releases that will satisfy your best beer cravings as well. My go-to ale here is the Ghost River Gold. Unless it's fall. Then it's definitely the Riverbank Red.
Eastern Suburbs
The Eastern Suburbs are playing with the big boys as well. Meddlesome Brewing is the newest brewery on my list of favorites, and I wish I had made the drive "all the way out to Cordova" sooner! Located in an industrial park in the suburbs, they have a quaint little tap room with a great atmosphere, yummy beer, and super cool owners who I randomly met while on a bourbon tasting tour in Kentucky last year. My favorite is Brass Bellows. Cheers to you and your beer, guys!
Midtown
Midtown is the hot spot for breweries in Memphis, and one of the best is Memphis Made Brewing in the Cooper Young area. In a converted industrial building, they have creatively designed their tap room with multiple seating areas and have an outdoor space that has become an iconic picture taking spot. My favorite? Fireside Amber Ale.
Halfway between Midtown and Downtown, and right down the street from the iconic Sun Studios in a really cool old brick building, you'll find High Cotton Brewing. Their tap room may be small, but their beer is packed with big flavor!
The only problem I have here is that I can't decide which of their beers I like the best! Scottish Ale, Saison, Porter, or Hefeweizen…just to name a few. I usually end up going for one of their flights so I can taste them all! Cozy up in their taproom on a cool day, or hang out in the shady breezeway to escape the heat of summer. Either way, you'll be glad you came.
Last but certainly not least is Wiseacre Brewing on Broad Avenue. With a painted water tower leading you to their Broad Avenue taproom like a beacon, their outdoor space is funky, eclectic and cool. I mean, anywhere that uses a painted storage container as an entrance is cool in my book. If you'd rather go for the downtown experience, check out their brand new headquarters facility at 398 S BB King Boulevard, now open for on-site consumption as well as walk-up sales of to-go beer. But let's talk about why we came here. Beer. Creatively named and tantalizingly tasty, every beer at Wiseacre is delicious. I'll leave you here with the name of a beer that is the epitome of a craft beer mic drop. Gotta Get Up to Get Down.
Ready to wet your whistle with some delicious craft beers? Come on down to Memphis where the libations are flowing and the taps are calling your name!
Looking for tips on the best of Memphis? Follow me to keep up to date with all things Memphis. I write about travel, community events, live music and festivals, and all the best food and drink!
What to read next:
Chasing the Tennessee Whiskey Trail in Memphis
10 Things to do in Memphis this weekend
Tips for flying out of Memphis
Non-stop flights from Memphis that make weekend getaways affordable
Where to find the best brunch in Memphis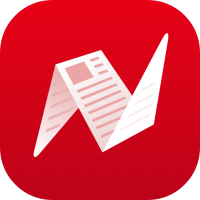 This is original content from NewsBreak's Creator Program. Join today to publish and share your own content.