What is there to do with kids in Memphis? Not to fear, the answer is "plenty!" Travel hasn't quite returned to normal yet, and with people looking for road trip ideas to replace summer trips abroad, it's more important than ever to become a tourist in your own back yard. If you live anywhere in the South, or the Midwest for that matter, Memphis is most likely just a one day road trip away!
Memphis is known around the world for the famous mansion where Elvis lived, the birthplace of Blues Music on Beale Street, and the world's best barbecue. While it's true that Memphis comes alive at night with live music and a pretty kickin' party scene, I'm here to tell you that it's an awesome place to bring your kids too! Read on to learn about these four must-do activities in Memphis that your kids will love.
No trip to Memphis is complete without witnessing the marching of the ducks at the historic Peabody Hotel. Ducks in a hotel? That's right!

Each day at 11:00 a.m. the five most pampered ducks in Memphis take the elevator from their rooftop suite down to the grand lobby and proceed to march down a bright red carpet to hang out in the fountain for the rest of the day. Promptly at 5:00 p.m. they reverse the march, with all the necessary pomp and flair, back to the elevator and up to their Royal Duck Palace on the rooftop of the hotel.
This fantastically fun experience is a tradition that dates back to the 1930's, and is one that should not be missed when visiting Memphis. Who needs Hollywood when you've got this red carpet? Make sure you arrive at least 30 minutes before marching time to get a good spot where your kiddos can sit along the edge of the carpet for the best views in the house!
The music of Elvis is timeless, and so is the famous mansion in Memphis he called home. If your kids don't know who Elvis is, shame on you! In all seriousness though, when you come to visit Memphis don't miss out on a chance to see where the King of Rock n' Roll lived. It's cheesy and touristy, but that's what makes it so fabulous!
The extravagance and quirkiness of Graceland perfectly captures the spirit of Elvis and is a fun experience for kids of all ages. I highly recommend that you take the audio tour here. It gives lots of fun facts and great information, and it keeps the kids interested!
Tour the mansion, car museum and private jet, see some of his most flamboyant performance outfits, and visit the grave and memorial where he's buried next to his parents. Kick up the heels of your blue suede shoes and get ready to be all shook up by a visit to Graceland!
You may ask yourself, "Why would I want to take my kids to a hunting and fishing store in Memphis?" I have to admit I resisted at first also. I remember the Pyramid as an arena and event forum, the place where I walked in my college graduation commencement ceremony, saw the Dixie Chicks in concert, and cheered on the Memphis State Tigers basketball team (true Memphis fans will always think of the University of Memphis as Memphis State).
After sitting vacant for years, the city of Memphis negotiated with Bass Pro Shops to inject new life into this iconic piece of the Memphis skyline by creating a Sportsman's Paradise, complete with a wilderness themed hotel, full spa, 13 lane bowling alley with a restaurant and bar, pistol and archery range, freshwater and saltwater aquariums, and a wetlands conservation museum.
If that's not enough to get your kids' hearts racing, take a ride 28 stories high in the country's tallest free-standing elevator! Even if you don't like hunting or fishing, your kids will love exploring this swamp themed piece of urban paradise.
The views of downtown Memphis and the Mississippi River are absolutely spectacular from the glass observation deck. If you head over to the pyramid after the Peabody duck evening march, you can even have dinner and watch the sun set from 300 feet up!

Depending on the age of your kids, you'll have to make a judgment call on the appropriateness of this. A visit here is a heavy and emotional experience; however, I absolutely stand by this as a place everyone should go at least once in their lives.
Standing on the site of the Lorraine Motel, where Dr. Martin Luther King, Jr. was assassinated, the National Civil Rights Museum provides an in-depth history of the Civil Rights movement, the events leading up to Dr. King's murder, and the many theories surrounding its investigation.
Not only is a visit here a living monument to the legacy of a great leader, but it can be a wonderfully educational way to start a conversation with your children about the lessons we can learn from our history, and the responsibility we have as parents to raise compassionate and caring individuals.
These awesome family activities are just a few of the reasons I love Memphis so much! So grab your kids, and a pair of blue suede shoes, and hop in the car for a road trip!
If you liked this article and want to keep up to date with all things Memphis, follow me . I write about travel, community events, live music and festivals, and all the best food and drink!
What to read next:
Cool off with your kids at these Memphis area splash parks
10 Things to do in Memphis this weekend
Tips for flying out of Memphis
Non-stop flights from Memphis that make weekend getaways affordable
Where to find the best brunch in Memphis
Why you should get a Memphis Zoo membership
How to plan a historic sightseeing tour of Memphis
Outdoor activities for kids in Memphis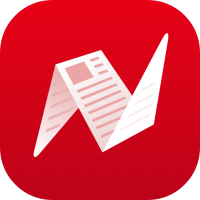 This is original content from NewsBreak's Creator Program. Join today to publish and share your own content.