The Piña Colada may just be the best beach drink ever invented. With rum, pineapple and coconut coursing through your veins, how could you be anywhere else? At the beach, the pool, or on your front porch...once you have this drink in your hand, all you have to do is close your eyes and you'll find your own little piece of island paradise.
To make the perfect Piña Colada, you need to start with a really good rum. Tennessee may not be an island paradise, but you don't have to look far to find expertly distilled spirits here. With 27 distilleries on the official Tennessee Whiskey Trail, you can find just about any spirit you might need to make a Piña Colada or any other cocktail.
To find the best rum for my Tennessee Piña Colada, I looked to Prichard's Distillery in the heart of Middle Tennessee. At Prichard's, they distill handcrafted whiskies, rums, vodkas, moonshine, brandy and liqueurs using traditions and techniques of generations past. With recipes that go back five generations, Prichard's pot stilled whiskies and spirits are truly something special.
When you walk into Prichard's Distillery, you'll even feel like you've stepped back in time. Truly, because their distillery is inside of an old country school house. The distillery office is even in the old music room. Don't take my word for it, go check it out for yourself! Stop in for a tour, listen to their story, and taste their selection of spirits, I guarantee you won't be disappointed. A visit here is like going to see an old friend; no reservations needed. Not to worry, if you can't make it out to Kelso, Tennessee for a visit, check out their website for a full list of their products and where to find them.
Founded in 1997, Prichard's Distillery was the first "legal" Distillery here in Tennessee in almost 50 years. Searching into our American History,we set out to hand craft our spirits in traditional copper pot stills, like those of colonial America some 200 years ago. ~https://prichardsdistillery.com/rums.html
Thirsty yet? Then let's get to the recipe for the best Piña Colada you'll find in the state of Tennessee. Break out your bottle of Prichard's Fine Rum, Crystal Rum, or Private Stock, and get to blending up this rich and creamy coconut concoction that will have your head spinning and your mind dreaming of palm trees and island breezes.
Tennessee Piña Colada Recipe
Ingredients:
2 oz Prichard's Fine or Crystal Rum
1 1/2 oz Crème de Coconut
1/2 oz Heavy Cream or Half & Half
2 oz Pineapple Juice
1/2 Cup Frozen Pineapple Chunks
1 cup Ice
1/2 oz Prichard's Spiced Rum
Fresh Pineapple and Cherries
Directions:
Add the first six ingredients to a blender or Ninja.
Blend the ingredients until they are smooth and pour the drink in your glass.
Slowly pour the spiced rum over the top.
Garnish your drink with a pineapple wedge and a Maraschino cherry.
Serve in:
Any cocktail glass
Keep up to date with all things Memphis by following me. I write about travel, community events, live music and festivals, and all the best food and drink!
Check out these other cocktails inspired by the Tennessee Whiskey Trail.
Tennessee Whiskey Sour cocktail
What to read next:
How to master the Tennessee Whiskey Trail
Chasing the Tennessee Whiskey Trail in Memphis
How to spend a weekend whiskey tasting in Nashville
Taking the Tennessee Whiskey Trail to Chattanooga
A whiskey tasting weekend in Knoxville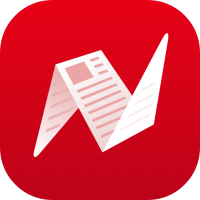 This is original content from NewsBreak's Creator Program. Join today to publish and share your own content.