It's summer in Memphis, and it's HOT! If you're looking for a place to take the kids for some watery fun to cool off, we've got you covered. So gear up your kids with swimsuits, water shoes and towels, and find the one nearest you!
The city of Collierville has two spray parks to help your kiddos cool off in the Memphis summer heat. You don't even have to live in Collierville to enjoy these wet and watery parks! The parks are intended for children 12 years of age and under. Parents are welcome to tend to their children in the spray area, and children must have adult supervision at all times. For more information or questions call 901.457.2770 or check their website. 
Hours: Memorial Day - Labor Day
Monday - Saturday 9am to 6pm
Sunday 1pm to 5pm
Locations:
W.C. Johnson Spray Park - 419 W C. Johnson Park Dr, Collierville
In order to use the W.C. Johnson Spray Park, all Collierville residents must have a current and valid spray park pass. The pass is free with proof of residency. Just bring or show an digital copy of a current Collierville water bill or tax bill along with a photo ID to the Collierville Parks Administration Offices at 440 West Powell Road. Their offices are open Monday through Friday from 8:00 am - 5:00 pm. 
Non-Collierville residents must pay $10 per person per visit to use the W.C. Johnson Spray Park. Payment is not accepted at the gate. Passes must be paid for at the Collierville Parks Administrative Office located at 440 West Powell Road. They accept cash or checks only.
Suggs Spray Park - 163 East South Street, Collierville
No pass is needed for the Suggs Spray Park, and it's open for Collierville residents and non-residents. The Spray Park will not be reserved for parties or other events. The Pavilion at the Suggs Spray Park is not available for rental during the Spray Park season (Memorial Day - Labor Day).
Shelby Farms has fun for kids of all ages, even the little ones! Their water play splash pad is a 4,000 square foot "sprayground" with all sorts of opportunities for your kiddos to stay cool, including a water tunnel, interactive spray jets, water pumps and geyser boulders! 
It's the hottest place in town for kids to keep cool! , 
Kids ages 12 and under are allowed in the Shelby Farms Sprayground. Children ages 3 and under must be accompanied in the play area by a parent or guardian who is 17 or older, and the parent must purchase a wristband to enter the Sprayground. Check out a complete list of Water Play Sprayground rules by clicking here. You must book your spray time in advance to guarantee a spot for your child.
Sessions & Playtimes
Wednesday through Monday: Paid play sessions
Morning session: 9:30am-1:30pm
Afternoon session: 2pm-6pm
Children ages 0-3:  Free with purchase of Adult wristband (up to 3 children per adult)
Children ages 4-12:   $10.95
Adults (to accompany children ages 0-3):  $10.95
Click here to find available play session times!
Tuesday: Free Water Play sessions
One hour sessions beginning on the hour: 11am, 12pm, 1pm, 2pm, 3pm, 4pm
Admission is on a first come, first served basis. Wristbands for the sessions will be distributed beginning at 10am each Tuesday at the Water Play Sprayground.
Bartlett Recreation Center: Splash Pad
The Splash Pad at the Bartlett Recreation Center has a variety of geysers, fountains and spray fun for your kids to enjoy. Admission to the Splash Pad is included as part of a Bartlett Rec Center Membership, and is also available to both Bartlett residents and non-residents who are not current members of the BRC for a daily rate. There is a limit of three children per adult, and children 12 and under must be supervised at all times. See their website for more information.
Fees:
Members: Included with membership
Bartlett Residents: $5/Child
Non Residents: $12/Child
Summer Passes: Resident: $90 Family pass for Splash Pad Only
Opening Hours: Memorial Day to the last Sunday in September. 
Monday – Thursday 9:00 am - 8:00 pm
Friday 9:00 am - 7:00 pm
Saturday 9:00 am - 5:00 pm
Sunday 1:00 pm - 5:00 pm
Adjusted hours beginning Monday August 9th, 2021
Monday- Friday 9:00 am - 12:00 pm & 4:00 pm - 7:00 pm
Saturday 9:00 am - 5:00 pm
Sunday 1:00 pm - 5:00 pm
Beat the summer heat at one of the 11 outdoor pools the YMCA has available across Shelby County. Right now, you can join the Y with no joining fee and 20% off memberships. In addition to great workout facilities, a YMCA membership gives you access to all of their outdoor pools and water parks, as well as other great benefits! For a list of locations and facilities, check here.
YMCA Member Benefits:
Unlimited Access to Outdoor & Indoor Pool Locations
Unlimited Access to Group Exercise Classes
Free Child Watch Services while you work out (household memberships)
Free Wellness Evaluations
Savings on YMCA Programs
Access to 9 Area Locations
No Contracts! (Cancel at any time with 30-day notice)
Follow me to keep up to date with all things Memphis. I write about travel, community events, live music and festivals, and all the best food and drink!
What to read next:
10 Things to do in Memphis this weekend
Tips for flying out of Memphis
Non-stop flights from Memphis that make weekend getaways affordable
Where to find the best brunch in Memphis
Why you should get a Memphis Zoo membership
How to plan a historic sightseeing tour of Memphis
Outdoor activities for kids in Memphis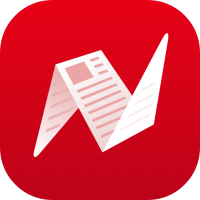 This is original content from NewsBreak's Creator Program. Join today to publish and share your own content.