If you've ever flown anywhere from Memphis, you know it can be quite a challenge. They've been doing work to update the airport and give it a more modern flair; however, there is still work to be done. Due to its size and the limited flights leaving each day, you can encounter long lines at ticket counters, baggage check desks, and security. Here are some tips that may help your experience be a little more manageable!
1. Get there early!
Memphis is a small airport, but don't be fooled into thinking that means it won't be busy. In some cases, it actually means longer lines. There are a lot of flights that leave Memphis first thing in the morning, but there is only one ticket and baggage desk for each airline, and only one security line last time I checked. This can equate to extremely long longs, and the possibility of your checked bag not making it on your flight. If you're checking a bag, and especially if you're flying out in the morning, I recommend getting to the airport at least two hours in advance even if you're flying domestically. If you're not checking a bag, you should arrive at minimum one hour early, but an hour and a half is better. There's just no telling how long the security lines will be, and it can take forever to get through!
2. Know the security rules
Speaking of security lines, please understand what the rules are for going through security before you head for the airport. Don't be one of those people who holds up the entire line because they aren't ready, which makes the TSA agents angry and life unpleasant for the rest of us.
Here are some tips to help you breeze through security:
Have your liquids in a quart size bag that is easily accessible. Take it out and put it in a bin. ALL liquids must be 100 ml or less (3.4 ounces). This includes gels, creams and aerosols. Yes, this means you can't take your bottled water through security.
Take off your shoes and belt and put them in a bin.
Take out your laptop, phone, and/or iPad and put them in a bin.
Take off jackets or coats. You may even have to take off bulky sweaters or hoodies.
Take everything out of your pockets. This includes pants pockets as well as jacket pockets. Take out money, keys, wallets, and cell phones. EVERYTHING!
Smile and be polite. TSA agents have a tough job and deal with alot of jerks. Don't be one of them.
3. Get TSA Pre-check
One of the best things you can do to make any airport experience as painless as possible is to get TSA Pre-check status. This is a total game changer. TSA Pre-check status allows you to go through a separate security line, which is almost ALWAYS shorter than the standard lines. Even better, you don't have to take off your shoes or take anything out of your carry-on bags (this includes liquids and electronic devices). You still have to follow the liquid size restrictions and keep them in a clear bag, but you're able to keep all of this in your carry-on unless they ask you to take it out. For more information about TSA carry-on restrictions or Pre-Check status, see the TSA website.
Here are the rules for going through the TSA Pre-check line at security:
Have your liquids in a quart size bag, but do NOT take them out.
Do not take off your shoes or belt.
Do not take your electronics out of your bags, unless you have more than one laptop. If so, notify the agent. They may ask you to take one of them out.
Leave your sweater or light jacket on, but take off larger coats.
Take everything out of your pockets. This includes pants pockets as well as jacket pockets. Take out money, keys, wallets, and cell phones. EVERYTHING!
4. Drop off and pick up
If you have a friend or family member dropping you off, they have two options. First, they can park in the short term parking garage and walk in with you. At short term parking the first 30 minutes is free, and the next 30 minutes is only $2.00. The second option is to drop you off at the terminal. The area for dropping off passengers is upstairs, in the lane closest to the terminal. If you take an Uber or Lyft, they are technically supposed to drop you off in the outside lane on the left.
When you get picked up at the aiport you'll most likely be downstairs, especially if you have a checked bag that you need to retrieve. The designated area for pick up is again in the lane closest to the building; however, if you're taking an airport shuttle from a hotel they usually pick up in the outside lane. Uber and Lyft are supposed to pick up passengers in the upstairs outside lane. Cars waiting for arriving passengers are not supposed to park and wait in any of these lanes. If you have someone waiting for you, they will either have to circle around or park in the cell phone lot located on the right hand side when you first enter the airport property.
5. Parking
If you are leaving a car at the Memphis airport, you have a few options. The cheapest is Economy Parking. This costs $6.00 per day, and can be found in the covered garage on your left when you are driving towards the airport terminal. Just watch for the Economy/Rental Car Pickup signs to your left when you come to airport, then take the first left at the split so you don't end up in the car rental facility. There are handicap-accessible spaces and charging stations for electric vehicles on Level 5.
A second option is the Long Term Parking facility, which costs $15 per day. To use this lot, follow the Long Term signs to your left when you get to the airport, take the first left at the split, then go straight. The maximum amount of time allowed in Long Term parking is 30 days. You can contact the parking office at (901) 922-8130 if you need to park longer than this.
For more details on parking options and other airport facillities, see the Memphis International Airport's official website.
Keep up to date with all things Memphis by following me. I write about travel, community events, live music and festivals, and all the best food and drink!
What to read next:
Non-stop flights from Memphis that make weekend getaways affordable
A bourbon tasting road trip to Frankfort, Kentucky
Cheaptest flights to Mexico from Tennessee
Roundtrip flights from Memphis for under $100
Where to find the best brunch in Memphis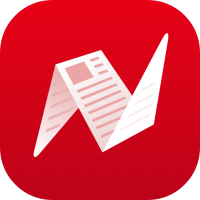 This is original content from NewsBreak's Creator Program. Join today to publish and share your own content.