Memphis is truly a food lovers paradise. We have a beautifully diverse mix of cultures that represent a cross-section of America. The perfect balance of urban grit and southern soul that just feels like home. And nothing feels more like home than good food. Each Friday, Uncharted Traveling will feature a different local restaurant, food truck, cafe, or specialty shop, until we've shared all the best food from every corner of Memphis.
Our first Foodie Friday Feature is the New Wing Order food truck!
We asked New Wing Order some questions about their food truck. How they got started, where we can find them, and what new and exciting things we can expect from them in the future. This is what we found out, and we're pretty excited about it, especially a little something called Maple Bourbon Sauce.
Uncharted Traveling: What is the story behind starting the New Wing Order food truck?
New Wing Order: The New Wing Order concept started as a competition cooking team between long time friends in 2012. While we love doing BBQ, burgers, and other "backyard" specialties, we've always excelled in hot wings. We've won four grand championships for hot wings, including two at the World Championship Hot Wing Contest.
As the competition team was collecting trophies, one of the team members – Jesse McDonald – started a culinary career in Nashville. He started in food delivery, behind the kitchen as a chef at a fast casual sushi restaurant, then began managing a start-up food truck. After helping get that operation to be one of the top 10 food trucks in Nashville, he decided it was time to start his own business and move back to Memphis to raise his family. He partnered up with another team member, Cole Forrest, and his brother, Jonah McDonald, to start the New Wing Order food truck in 2018. In 2020, it was voted the Best Food Truck in Memphis and the competition team still competes today, most recently taking home second in poultry in the 2021 Memphis in May World Championship Barbecue Cooking Contest.
Uncharted Traveling: What is your favorite item that you make?
New Wing Order: While we love going into the test kitchen to develop new wing flavors – there are currently 26 on the menu along with a new special each month – a surprise hit has been our Avocado Taco. Jesse's mother is vegan and he knew he wanted something on the menu she could enjoy, so he created this item which features a flour tortilla, avocado fried in panko, red cabbage, pico de gallo, pineapple, cilantro, and a tangy bang bang sauce. Once we opened the truck, it soon became one of our best sellers! See here for the full New Wing Order menu.
Uncharted Traveling: Where can we find the New Wing Order Food Truck?
New Wing Order: You can regularly find us at Meddlesome Brewing Company every Wednesday and Yorkshire Liquors on Fridays, but we serve all over the greater Memphis area. See here for a complete listing of where to find the New Wing Order food truck so you can try their award winning wings for yourself, along with some Avacado Tacos and Fried Chicken BBQ Nachos!
Uncharted Traveling: Do you have any special events coming up?
New Wing Order: We'll be looking to capture another grand championship at the World Championship Hot Wing Contest & Festival, August 28th at Tiger Lane in the Liberty Bowl Memorial Stadium and Fairgrounds.
Uncharted Traveling: Do you have any exciting news or new items you have coming out this summer?
New Wing Order: We're very excited about a collaboration we're doing with another Memphis original, Old Dominick Distillery. Using their Huling Station Bourbon, we're creating a limited run of Maple Bourbon sauce which can be purchased in select retail locations. You'll also be able to purchase it and our award-winning Memphis Buffalo sauce at newwingorder.com, where we ship nationwide!
Hungry yet?
If this didn't whet your appetite, then I don't know what will. No self-respecting Memphian can turn down BBQ Chicken Nachos. I hope you check out New Wing Order for yourself, and I'm sure you'll love it just as much as I do! See you next Friday for another feature highlighting the best local food in Memphis.
Keep up to date with all things Memphis by following me. I write about travel, community events, live music and festivals, and all the best food and drink!
What to read next:
Live Music in Memphis this weekend
10 Things to do in Memphis this weekend
Non-stop flights from Memphis that make weekend getaways affordable
How to Master the Tennessee Whiskey Trail
Cheaptest flights to Mexico from Tennessee
Where to find the best brunch in Memphis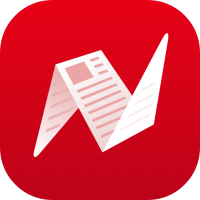 This is original content from NewsBreak's Creator Program. Join today to publish and share your own content.