1. Memphis Redbirds at Autozone Park
July 15th - 18th
The Memphis Redbirds' 2021 Season has 60 home games this year, with a series this weekend against the Norfolk Tides (Baltimore Orioles). As part of MLB's new model for the minor leagues, the Redbirds' season will be played in six-game series against members of the Triple-A East Division. This weekend includes an all-you-can-eat beef sliders buffet on Friday and fireworkds on Saturday. The Redbirds have gone cashless and are using only digital tickets, so be prepared before you go. Purchasing tickets in advance is recommended. See their website for full details and ticket options.
2. Food Truck Friday at Dixon Gallery & Gardens
Friday, July 16th @ 11:30 am to 1:30 pm, featuring Cousin's Maine Lobster
Weekly Food Truck Fridays are back at the Dixon Gallery & Gardens! This event will take place every Friday through September, featuring a different food truck each week. This week will be Cousin's Maine Lobster. Cousin's Maine Lobster boasts being locally owned, but nationally known. They bring authentic Maine lobster to neighborhoods across the U.S. by way of food trucks and restaurants. After you've had your lobster grilled cheese, tots and tacos, look for  Zio Matto Gelato for a sweet treat to top off your lunch in the gardens. 
3. Canoes + Cocktails at Shelby Farms Park
Friday July 16th @ 7:15 pm - Hyde Lake, Shelby Farms Park
TICKETS: $35 - $75, food and drinks included. Purchase tickets here
Canoes + Cocktails is an event hosted by Shelby Farms Park and sponsored by Old Dominick Distillery, as a fundraiser for the daily operations of Shelby Farms Park and the Shelby Farms Greenline. Do something different this weekend and watch the sunset from a kayak, canoe or paddle board on Hyde Lake! Enjoy a guided evening sunset paddle on the lake followed by socially-distant cocktails, hors d'oeuvres, yard games and music at Hyde Lake Pavilion. Rent a canoe or kayak or BYO Boat. Check-in is at 7:15 and boats launch at 7:45. This is an adults only event, and tickets are selling fast so check for availability now.
4. Breakfast with the Animals at the Memphis Zoo
Saturday July 17th @ 9:00 and 10:30
Bring your kiddos down to the Memphis Zoo for an especially WILD breakfast on Saturday morning. Enjoy a buffet breakfast in the pavillion, featuring delicious Nutella inspired recipes and some of your favorite furry friends.
5. Memphis Flea Market
Saturday July 17th @ 8:00 am - 115 Jackson Avenue Memphis, TN 38103
Price: $5.00 at the gate
Support your local business at the Memphis Flea Market on Saturday morning. The market will be held downtown just a few blocks from the Pyramid. There will be a variety of different vendors with some of your favorite local businesses, creators, vintage resellers, local boutiques and food trucks. If you have any questions, see their Facebook page for contact information.
6. Summer Guided Tours at the Pink Palace
Saturday July 17th & 18th @ 2:30 pm
Price: Members are $10 for adults & $5.00 for children ages 3 and up. Non-member tickets are $25 for adults and $15 for children. All children 2 and under are free. Prices include guided tour and admission. Purchase tickets here.
Tour the Pink Palace Mansion for Summer Guided Tours every Saturday and Sunday until August 1st. This is an immersive guided tour through the galleries that highlights one artifact each from science, technology, engineering, arts, and mathematics area! Different artifacts are chosen each week, so you can take the tour multiple times and learn something new on each one! The tour is recommended for 3rd grade and above. For full details, see the Memphis Museums website.
7. Movies at the Pink Palace and Sharpe Planetarium
Saturday, July 17th - Pink Palace
The Museum of Science & History's Giant Screen Theater is showing a series of movies this summer that are sure to be educational and exciting! The giant screen uses 3D digital technology, 4k projection, and state-of-the-art six channel digital sound. Coming in at 40 X 50 feet, this giant screen brings you scenes from around the world at a whole new level! The movies are being played every Saturday through August 21st, with a brand new feature on Sea Lions starting this week. Here's the schedule:
11:00 am – Cuba 
12:00pm - Dinosaurs Of Antarctica 3D
1:00 pm – Sea Lions: Life by a Whisker 3D 
2:30 pm – Great Barrier Reef 3D
4:00 pm – Sea Lions: Life by a Whisker 3D 
The Dome at the Sharpe Planetarium, sponsored by Auto Zone, is a 145-seat theater-in-the-round that completely immerses you in an experience of sights and sounds that are out of this world! The dome is 50 feet in diameter and reaches a height of 32.5 feet, with the screen measuring 3, 925 square feet (that's the largest screen in Memphis if you were wondering). After each presentation there will be a 10 minute "star talk" using the Planetarium's digital database to show what is going on in the sky over the Mid-South, recent astronomical news and respond to questions from the audience. The shows are available every Saturday through August 21st. Here's the schedule for the Sharpe Planetarium:
11:00 am:  Back to the Moon for Good
  1:00 pm: Our Sky Tonight - Summer
  2:30 pm: Back to the Moon for Good
  4:00 pm: Legends of the Night Sky (laser animation)
8. Trap Wing Festival
Saturday July 17th @ 4:00 - 8:00pm
Tickets: $40 - $50 at www.TrapWingFestival.com
The Trap Wing Festival is coming to Memphis! This event is hosted by @jiggajaic, with wings provided by @lit_ass_wings and music by @DJMasterToby. Join the party with an open bar and trap music karaoke. Location will be sent out with your E-Ticket after purchase. Tickets include entry, food and drink, but all seating is first come, first served. No tickets will be sold at the door. Please Drink Responsibly! For more information, contact TrapWingFestival@gmail.com
9. Ceramic Silly Pots at the Botanic Garden
Sunday, July 18th @ 1:00-3:00 - Memphis Botanic Garden
Tickets: $40 Memphis Botanic Garden members/$50 non-members
Check out this ceramics class with a silly twist! Learn the basics of pinch pot construction and how to add eyes, teeth, horns, hair, legs or whatever else you want. Then add some color to your pot with clay paints and a silly personality! All skill levels are welcome. Kids are welcome with an adult present, but must be at least 10 years old. See here for full details.
Class fee includes all supplies and tools needed to bring your critter to life. Class size will be limited to maintain social distancing, so call for availability. 901-636-4128
10. Sunday Funday Bingo at Celtic Crossing
Sunday July 18th @ 6:00 pm - Celtic Crossing
Cerrito BINGO is at Celtic Crossing every Sunday from 6-8pm! There will be 10 winners every week who take home prizes, including a grand prize $25 gift card to the pub. All ages are welcome and outdoor seating is available. It's free to play, so register now to secure your spot on Eventbrite. Masks required for the unvaccinated. Visit cerritobingo.com for more info.
Keep up to date with all things Memphis by following me. I write about travel, community events, live music and festivals, and all the best food and drink!
What to read next:
Non-stop flights from Memphis that make weekend getaways affordable
A bourbon tasting road trip to Frankfort, Kentucky
Cheaptest flights to Mexico from Tennessee
Where to find the best brunch in Memphis
Where to find live music in Memphis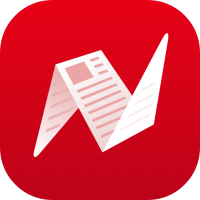 This is original content from NewsBreak's Creator Program. Join today to publish and share your own content.