In my latest and final installment of How to Master the Tennessee Whiskey Trail, I bring you the hidden gem of Northeast Tennessee. Two distilleries tucked away in a corner of Tennessee equals one perfect weekend road trip!
This is the conclusion of a series of articles about how I managed to visit all 27 distilleries on the Tennessee Whiskey Trail in eight weekend road trips, and how you can too! Over a period of about one year, my husband and I had a blast hunting down distilleries all over the great state of Tennessee. From big cities like Memphis, Nashville, Knoxville and Chattanooga, to small towns in the Tennessee hills, we found distilleries operating in old school houses, little painted shacks, and old automobile factories.
We sipped and sampled, learned the proper ways to taste whiskey, and what exactly makes Tennessee Whiskey so special. (You'll have to travel the trail yourself to find this out!) We tasted whiskey made from recipes that had been handed down for generations, and some made using the most modern equipment and cutting edge distillation techniques.
What we learned is that there are some pretty cool places in Tennessee, and more than a few we never would have discovered if we hadn't taken on this whiskey tasting adventure. Which brings me to the far corner of Northeast Tennessee, where one distillery creates whiskey and moonshine in an old state penitentiary, and another distills their spirits in what might have been the 51st state.
End of the Line Tennessee Moonshine
A moonshine distillery in an old state penitentiary? It's kind of genius, considering the legal history of distilling in Tennessee. Brushy Mountain Correctional Facility in Petros Tennessee is one of the oldest prisons in the state, and has a storied history with inmates the likes of James Earl Ray having been there. It was considered the "end of the line" for anyone who ended up there.
We don't think you'll find any Moonshine out there that's as downright enjoyable as "End Of The Line." None have the rather dark and colorful history associated with their name. And not a one of 'em is distilled and bottled on the grounds of a former maximum-security prison. ~ End of the Line Tennessee Moonshine website
Keeping in mind that I lived in Memphis, the Northeast corner of Tennessee is the farthest distance you can drive from Memphis without leaving the state. Did I really want to drive 502 miles each way, just to taste some whiskey? And is it ironic that we saved the End of the Line Tennessee Moonshine distillery for our final trip? Yes, and yes!
Now a museum, the history of this distillery and prison is fascinating, and the surrounding area is beautiful. It was well worth every mile of the drive. I dare say it would be worth the trip even without the moonshine. You may even be able to make this into a fun Saturday or Sunday day trip, depending on what part of Tennessee you're coming from.
Lost State Distilling
To make the most of your weekend of whiskey tasting, combine a trip to Brushy Mountain with a visit to one of the Whiskey Trail's newest members, Lost State Distilling. Producing small batch spirits, Lost State Distilling is a family run distillery located in Bristol, on the Tennessee/Virginia border. With tours and tastings available all year round, their distillery and tasting room is open Tuesday through Saturday from 12pm to 5pm. They have a fun and educational tour in their historic building, a diverse and delicious selection of spirits, and you'll leave feeling like you're part of the family!
Lost State Distilling is a family owned craft distillery located in Downtown Bristol Tennessee producing small batch Gin, Rum, and Tennessee Whiskey. Every spirit we produce comes from the finest ingredients with a focus on quality. ~ Lost State Distilling website
I was fascinated by the name of this distillery and had to find out where it came from. The State of Franklin, also known as the Free Republic of Franklin, was an area along the border of Tennessee and North Carolina that attempted to become its own state. At the time, it would have been the 14th state, as this happened back in 1784 after the American Revolutionary War. The proposal to become a state was unsuccessful, and the land fell back under the control of North Carolina, then became part of the new state of Tennessee in 1796. Thus, the "State of Franklin" was lost.
This part of Tennessee, tucked away in the Appalachian Mountains and still sparsely populated, is breathtaking in its natural beauty. With only one distillery here, you'll have plenty of time to explore the area and have some fun! Hiking trails, lakes, waterfalls, and a zipline park are just a few options. There is also Davy Crockett's birthplace, the Birthplace of Country Music Museum, and Bristol Motor Speedway.
Food and drink opportunities are actually quite impressive and abundant in the Tri-Cities area, which includes Bristol, Kingsport, and Johnson City. Bristol has the famed Blackbird Bakery, with some of the best desserts you will ever be lucky enough to eat. Stop into the Gypsy Circus Cider Company in Kingsport for a fun atmosphere and some of the best brewed cider around. Speaking of brewing, Johnson City has a number of breweries that will wet your whistle. Model City Taphouse, Johnson City Brewing Company, and Yee-Haw Brewing Company are all noteworthy. Johnson City also has a food scene that may surprise you. Try some pizza at Scratch Brick Oven Pizza or Main Street Pizza Company. Yummy breakfast options I HIGHLY recommend are Maple Street Biscuit Company or Open Doors Coffee House.
No matter how long it takes you to master the Tennessee Whiskey Trail, whether you visit one distillery or all 27, I guarantee you'll taste some amazing spirits, meet a lot of incredible people, and have the time of your life doing it!
Where will our whiskey tasting adventures lead us to next? I hear Kentucky has some pretty good bourbon. Follow me for upcoming articles on the best bourbon tasting in Kentucky, and other southern inspired travel ideas.
What to read next:
How to master the Tennessee Whiskey Trail
Chasing the Tennessee Whiskey Trail in Memphis
How to spend a weekend whiskey tasting in Nashville
Taking the Tennessee Whiskey Trail to Chattanooga
A whiskey tasting weekend in Knoxville
Tennessee Whiskey Trail: Moonshine in the Mountains
Looking for cocktail recipes inspired by the Tennesse Whiskey Trail? Look no further!
Tennessee Whiskey Sour cocktail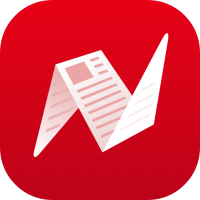 This is original content from NewsBreak's Creator Program. Join today to publish and share your own content.