Fourth of July celebrations abound this weekend in Memphis, but there are plenty of other things to do as well. Explore the botanic gardens after hours with your pup, get spooked watching a movie at a cemetery, indulge yourself in barbecue and bourbon, or celebrate Christmas early. Check out all the best events in Memphis this weekend!
1. Marvel Cinematic Universe Trivia in Memphis
Wednesday June 30th @ 7:00 pm - Crosstown Brewing Co. and Railgarten
Tickets: Free to play. Register in advance to guarantee your team a place
Trivia teams get ready! In honor of the release of the first Avengers movie in two years, Cerrito Trivia is hosting a night of Marvel Cinematic Universe Trivia at Railgarten or Crosstown Brewing Company. Prizes will be given for 1st, 2nd, and 3rd place, as well as Best Team Name.

RSVP for Crosstown: https://www.eventbrite.com/.../marvel-cinematic-universe...
RSVP for Railgarten: https://www.eventbrite.com/.../marvel-cinematic-universe...
Visit cerritotrivia.com for more info.
2. Get Loud Concert Series at Handy Park
Thursday July 1st @ 6:00 pm - W.C. Handy Park, Beale Street
Price: Free
Hosted by Memphis Tourism, in partnership with the Tennessee Department of Tourist Development, Downtown Memphis Commission and Beale Street, "Get Loud!" is a 10-week outdoor concert series being held at the newly renovated W.C. Handy Park performance space on Beale Street. The live music series is hosting 10 Thursday night concerts from June 10th to August 12th. This week's lineup features The Wooten Brothers w/ Dottie - Victor Wooten, Joseph Wooten, Regi Wooten, and Roy "Futureman' Wooten.
As always, Get Loud performances are free and open to the public. For more information, you can find all the details here.
3. Dog Days of Summer at Memphis Botanic Garden
Thursday July 1st @ 6:00 pm - Memphis Botanic Garden
Price: Free with garden admission
Every Thursday in July, Memphis Botanic Garden will open after hours during their special Dog Days of Summer events from 6 – 8 pm. Explore the Garden with your fur babies!
If you have been vaccinated, wearing a mask is optional but encouraged while indoors. If you have not been vaccinated, Memphis Botanic Garden asks that you continue to wear a mask while indoors.
4. Shell Yeah! Benefit Concert Series: Bobby Rush
Thursday July 1st @ 7:30 pm - Levitt Shell
Tickets: $45 available through Ticketmaster
The Levitt Shell is putting on a series of fundraising concerts dubbed "Shell Yeah: Tasty Compositions". These concerts will support the continued work of the Levitt Shell to provide free music to the Memphis community with accessible seating for all. Hopefully the Shell's free summer concert series will be back in full force next year, but until then we can still enjoy live music at our favorite shell shaped stage in the park!
Shell Yeah concert tickets allow up to six people to sit in a socially distant "pod" while enjoying live music under the stars. Attendees may purchase the pods with picnic baskets curated by Chef Kelly English for $400, or without food for $270. Masks required at all times except when in your assigned pod. Guests must stay in their pods and maintain social distancing protocols when outside of their pod. No outside food or drink allowed. No pets allowed. Lawn chairs and blankets are welcome inside your pod. See their website for more detailed information about event logistics and Covid-19 restrictions.
5. Cemetery Cinema: The Witches of Eastwick at Elmwood Cemetery
Friday July 2nd @ 8:00 pm - Elmwood Cemetery
Tickets · $17 available on Eventbrite
What's cooler than watching a witch movie in a cemetery! Head down to Elmwood Cemetery on Friday night for an outdoor showing of The Witches of Eastwick. At Elmwood's Cemetery Cinema series, films are projected onto the roof of the historic 1852 Cottage, a National Register Landmark since 1978. Cemetery Cinema is a fundraising event for the cemetery, and will raise funds for the maintenance and upkeep of this historic piece of Memphis.
What should you expect? All films are shown outdoors, and lawn chairs and coolers are welcome and encouraged. Children aged 12 and younger are not permitted at the event, so hire a sitter and enjoy a date night! No pets are alllowed. Your Event Brite purchase confirmation will act as your receipt, so make sure you print the receipt or save it on your phone so that you may show it at the gate. Secure parking will be available outside of the cemetery on Dudley Street.
6. The Ultimate Friday Night Mixer
Friday July 2nd @ 7:00 pm - Prive' Restaurant
Price: Free
Darryl Cleaves Presents THE ULTMATE FRIDAY NIGHT MIXER Marvin Gaye Celebration June 04, 2021 is the official re-start date for Darryl Cleaves The Ultimate Friday Night Mixer After a year of dealing with the Covid-19 pandemic,
D. C. is coming back strong with this Marvin Gaye Celebration. The Ultimate Friday Night Mixer @Prive Restaurant 6980 Winchester Rd Memphis TN 38115
Doors open at 7pm "Live" Music by K. J. Willis and the Feel Gud Band Entertainment by Fred DjSkethz Ross.
Food and Drink Specials Booth Reservations are Limited Call 9015524760 LET'S CELEBRATE!!!!
" dcentertainmentlive.com
7. Cooper Young Community Farmers Market
Saturday July 3rd, @ 8:00 am to 1:00 pm - 1st Congregational Church parking lot
Price: Free
The Cooper-Young Community Farmers Market provides a year-round marketplace that supports local farmers, producers and artisans. Every Saturday you can shop the Cooper Young Community Farmers Market for fresh fruits and veggies from local vendors, grass-fed meats, homegrown herbs, warm baked goods, all-natural soaps, artisan gifts, fresh cut flowers, hot coffee and live acoustic music. The farmers market is family friendly and your dogs are welcome, too! For more information or to participate as a vendor, see their website.
8. Barbecue Blues & Bourbon Festival at Grind City Brewing
Saturday July 3rd @ 12:00 pm - Grind City Brewing
Tickets: $25 available on 901tix
Barbecue, blues and bourbon, oh my! Join the party at Grind City Brewing on Saturday from noon to 5:30 pm, benefitting the Tennessee Bone Marrow Foundation Inc. Admission to the festival comes with free barbecue and bourbon samples, as well as other unique vendors. There will also be live music by Larry Doson, lead singer of the Bar-Kays and Grammy Award winning blues artist Bobby Rush.
9. Christmas in July on Broad at Broad Avenue Arts District
Saturday July 3rd @ 5:00 pm to 8:00 pm - Broad Avenue, Midtown
Price: Free
Ho Ho Ho, it's Christmas in July! The shops of Broad Ave will be celebrating Christmas early this year with specialty themed products and a visit from Santa! Here are some of the highlights:
Wiseacre will have rare holiday beers for sale!
Everbloom will be handing out Camp Cocktail hot chocolates!
Falling Into Place will have their holiday candles for sale, and Iced Mulled Wine Sangria!
City and State will have a special holiday drink
The Liquor Store will bring back a holiday cocktail
Merchants will be featuring Christmas art by Lance David White
Muddy's will serve a limited amount of Santa Baby cupcakes and Gingerbread Molasses cookies!
10. Fourth of July Celebrations
Fourth of July festivities are being held across Shelby County, all weekend long! See this article for a list of where and when to find all the July 4th events happening in and around Memphis.
Where to celebrate the Fourth of July in the Memphis area
Follow me for southern inspired travel ideas, cocktail recipes, and all things Memphis. I write about travel, community events, live music and festivals, and all the best food and drink!
What to read next:
Red, white & blue cocktails from the Tennessee Whiskey Trail
Round trip flights from Memphis for under $100
Where to find the best brunch in Memphis
Where to find live music in Memphis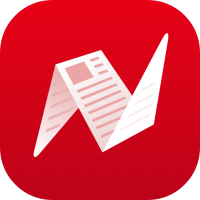 This is original content from NewsBreak's Creator Program. Join today to publish and share your own content.