As folks across the country start making travel plans again, many people are looking at Mexico. Why is Mexico a popular destination right now, where are the cheapest flights, and is it safe to go?
Due to some travel restrictions still being in place, fewer flight options, flight times being longer than usual, and higher prices, travel to Europe is coming back with a slow and cautious approach. Not to worry, our southern neighbors have exotic locations with white sand beaches and warm turquioise waters waiting for you! So where are the best places in Mexico to travel from Memphis and Nashville right now? Here are some suggestions, based on current travel trends and flight research.
Where are the best flights?
As always, if you want the cheapest flights, you'll have to be flexible with your dates. You can start your search through Skyscanner to find the cheapest month, then go to each website directly to book and refine your search. Although Skyscanner will tempt you with seemingly lower prices by booking through third party sites, be wary. These sites sometimes charge you extra fees, and you end up paying more than booking directly. Also, if you book through a third party you may not be entitled to the same level of customer support from the airline if something goes wrong. I always start my search on skyskanner, then when you click "find flights", it will give you a list of who can can book through. If the airline's official website doesn't show up as an option, I open a new browser and go to their site directly.
If you are searching on official sites such as Frontier, Jet Blue, and Spirit Airlines, once you do your initial search there will be alternative flight dates across the top of the screen with prices shown. You can adjust your travel dates to get the best price. That's how I found this round trip flight from Nashville to Cancun from July 15 - July 22 for $353. The bigger airlines such as American, Delta and United don't have this feature, but that's where searching on Skyscanner first comes in handy.
Here are some of the best deals I found while playing around with different dates and destinations for flights out of Nashville and Memphis.
Cancun
One of the most popular beach destinations worldwide, Cancun offers all the pleasures a tropical vacation should have, glamorous all-inclusive resorts and small boutique hotels, fine dining and street food, high-end shopping and flea markets. You can take adventures on jeep safaris, explore Mayan ruins, swim with dolphins, or cruise offshore on boat excursions. You can eat dinner early and head back to your hotel for a relaxing stroll along the beach, or stay out all night club hopping. Whatever your budget or travel style, Cancun has it covered.
On a search through Skyscanner.com, flights from Memphis to Cancun range from $300 up to almost $1,000, depending on what airline you fly, what dates you choose, and how much travel time you're willing to tolerate. For example, I found a flight on Frontier Airlines from August 14 - 19 for $338. The only downfall is that it will take 20 hours to get there. The search also brought up flights on American Airlines and Delta Airlines for around $520 that will only take about six hours.
Flying out of Nashville has cheaper and shorter flight options. Jet Blue has non-stop flights from Nashville to Cancun for as low as $329, and Spirit Airlines has flights with one stop starting at $353.
San Jose del Cabo
Situated along the southern tip of the Baja Peninsula, San Jose del Cabo is the smaller, quieter, less crowded sister city to Cabo San Lucas. San Jose Cabo is in the Los Cabos' Old Town area, and has only recently been getting more attention as vacation destination. While it offers beautiful sandy beaches and nightlife, it's not as much of a party town as Cabo San Lucas. What you can find is colonial buildings and art galleries in its historic district, fishing and snorkeling along its shores, and bird-watching in its famed San Jose Estuary, a nature reserve just east of the city.
The best flight prices for San Jose Cabo seem to be for long weekend getaways, flying out on Wednesday, Thursday or Friday and returning on Sunday, Monday or Tuesday. I found a flight from Nashville to San Jose Cabo on Spirit Airlines for around $500 on August 5 - 10, but the flight times are extremely long. American Airlines has much better flight times for $561, with United Airlines offering one for $591. I also found some pretty good rates for August 11 - 15, August 13 - 16 and August 20 - 24. Prices drop even lower for September, so keep watching for good deals!
Flights to San Jose Cabo from Memphis are not quite as low, with the best deal coming in at $628 through United for travel from August 19 - 23. Anything more than this is not worth it, espcially for a weekend getaway.
Puerto Vallarta
In contrast to the modern glitz of Cancun and Cabo, consider Puerta Vallarta instead. Tucked away in the Bay of Banderas, white sand beaches stretch out along the Pacific coast, while the cobblestone streets of the old town district call out to you from the past. Puerta Vallarta feels more llike an authentic Mexican experience, with local craft markets, boutique shops, art galleries, and restaurants along the Malecon boardwalk.
You can tap into your adventurous side here too, with water sports such as snorkeling, kite surfing and sailing as well as land excursions like hiking, zip lining, and horseback riding. Although Puerta Vallarta is oozing old world charm it has all the modern conveniences of a resort town, and you can find a street taco shop just as easily as a gourmet restaurant.
If you're up for a long weekend, American Airlines offers round trip flights from Memphis to Puerta Vallarta that range from $537 - $577, with travel dates of August 5 - 9. These prices are also available for the week of August 15 - 21, with additional flights through United Airlines for $557.
Want to get away sooner? Nashville has round trip flights on American Airlines and United for $560 if you travel July 14 - 21. I also found flights for $605 if you travel July 19 - 26, or as low $544 if you're willing to take a 16 hour flight. If you move the return date ahead to Monday the 25th, the price goes up to $655 on American or $647 on United. They have similar prices for other weeks in July and August, just do a search on Skyscanner and choose "cheapest month" for the dates to see all the options. Then play around with the dates to find the trip that's right for you!
Is it safe to travel to Mexico?
There are many current travel advisories regarding Mexico from the U.S. State Department, due to certain regions experiencing increased crime, kidnapping, and violence due to drug trafficking and civil unrest. According to the state department, the Yucatan Peninsula is one of the safest areas to travel in Mexico, with other states advising increased caution. This is how the travel advisories affect the destinations listed in this article.
Cancun: state of Quintana Roo
There are currently no restrictions for travel to Quintana Roo; however, increased caution due to crime is advised. Quintana Roo includes the areas of Cancun, Cozumel, Isla Mujeres, Playa del Carmen, Tulum, and the Riviera Maya.
Yucatan state
There are no restrictions on travel for Yucatan state, which include tourist areas in Chichen Itza, Merida, Uxmal, and Valladolid. If you travel to Cancun and take day trips or excursions to any of these places, exercise normal travel precautions in this area.
San Jose del Cabo: state of Baja California Sur
Baja California Sur is at the southern end of the Baja California Peninsula. There are no restrictions on travel in Baja California Sur, which includes tourist areas in Cabo San Lucas, San Jose del Cabo, and La Paz. Exercising increased caution is recommended due to crime. There ARE, however, travel restrictions due to increased crime, violence and kidnappings in Baja California State, which is at the northern end of the peninsula and includes Tijuana, Ensenada, and Rosarito.
Puerto Vallarta: Jalisco state
Travel advisories are a little more complicated here. There are travel restrictions for parts of Jalisco state due to crime, gang activity, kidnapping, and travel is not recommended. However, there are no restrictions on travel to Puerto Vallarta, including the neighboring Riviera Nayarit). It is always recommended to do your own research before making plans to travel anywhere outside the U.S.
If you decide to travel to Mexico, read the following information and tips from the U.S. State Department regarding Mexico before making plans.
The Centers for Disease Control and Prevention (CDC) has issued a Level 3 Travel Health Notice for Mexico due to COVID-19, indicating a high level of COVID-19 in the country. Your risk of contracting COVID-19 and developing severe symptoms may be lower if you are fully vaccinated with an FDA authorized vaccine. Before planning any international travel, please review the CDC's specific recommendations for vaccinated and unvaccinated travelers. Visit the Embassy's COVID-19 page or the CDC's web page on Travel and COVID-19 for more information on COVID-19 in Mexico. ~ U.S. State Department website
General guidelines and tips recommended by the U.S. State Department are as follows:
Keep traveling companions and family back home informed of your travel plans. If separating from your travel group, send a friend your GPS location. If taking a taxi alone, take a photo of the taxi number and/or license plate and text it to a friend.
Use toll roads when possible and avoid driving alone or at night. In many states, police presence and emergency services are extremely limited outside the state capital or major cities.
Exercise increased caution when visiting local bars, nightclubs, and casinos.
Do not display signs of wealth, such as wearing expensive watches or jewelry.
Be extra vigilant when visiting banks or ATMs.
Enroll in the Smart Traveler Enrollment Program (STEP) to receive Alerts and make it easier to locate you in an emergency.
Follow the U.S. Embassy on Facebook and Twitter.
Review the Crime and Safety Reports for Mexico.
Mariners planning travel to Mexico should check for U.S. maritime advisories and alerts, which include instructions on reporting suspicious activities and attacks to Mexican naval authorities.
Prepare a contingency plan for emergency situations. Review the Traveler's Checklist.
For southern inspired travel ideas, cocktail recipes, and all things Memphis, follow me. I write about travel, community events, live music and festivals, and all the best food and drink!
What to read next:
Round trip flights from Memphis for under $100
Why all music lovers should come to Memphis
Where to find the best brunch in Memphis
Where to find live music in Memphis
Chasing the Tennessee Whiskey Trail in Memphis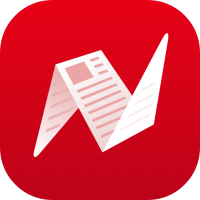 This is original content from NewsBreak's Creator Program. Join today to publish and share your own content.