Whether you like dive bars, classic cocktails, live music, or patios. Outdoor spaces, rooftops or back alleys, Memphis has it. A big city with a small town feel, Memphis has a bar scene that will compete with some of the best party towns in the country!
Classic Cocktails
The art of cocktail making is alive and well in Memphis! You can find hand-crafted cocktails across the county, from Germantown to East Memphis and Midtown to Downtown. However, there are a couple of places that have a special place in my heart.
Belle Tavern
The first of these is Belle Tavern, a speakeasy/cocktail bar smack dab in the middle of downtown. You will find this little gem in Barboro Alley, off of 2nd Street between Union Avenue and Peabody Place. Or you can have dinner at 117 Prime on Union Avenue and sneak through the back entrance by the bathrooms.
No matter how you get here, be prepared for a cocktail experience like no other! Having a drink here is like taking a master class in what a real cocktail should taste like. Order one of your favorite classic cocktails, or try one of the unique inventions created by their very talented mixologists. After having a drink here, all other cocktails will pale in comparison!
The Cove
My other favorite spot for when I just want a really good cocktail is The Cove, located in the Broad Avenue Arts District. The Cove, or as I like to call it The Pirate Bar, is a fun and funky dive bar that makes you feel like you're actually on a pirate ship. With a selection of liquors that is like a veritable treasure chest, every cocktail they make here is guaranteed to be top-notch. This place will turn you into a cocktail snob in a heartbeat, and you'll love it!
Looking to taste a particularly difficult to find whiskey or bourbon? Just ask…they probably have it tucked away somewhere behind the bar. If you're lucky enough to get one of the few seats at the bar, chat it up with the bartenders. Along with their talent for making sinfully delicious cocktails, one of my favorite things about The Cove is the friendly banter and fun stories. Oh, and don't forget to take a picture in the pirate cut out boards on your way out!
Downtown Dive Bars
What's a Best Bars list without a collection of dive bars? A swanky bar with fancy cocktails is nice, but you just can't beat a down and dirty dive bar with a little bit of grit and a whole lot of history. We've got that covered.
Introducing Earnestine and Hazel's, a former brothel turned juke joint that deserves it's own special place on this list. Downstairs, slide onto a stool and order a beer and Soul Burger. Don't ask what it is, just get it. Then go explore upstairs. More than a few ghost stories are hidden in these walls. For a real treat, wander down to the private piano bar at the end of the hall and get to know the bartender. He is a Memphis legend.
Let's round out the list of best dive bars in Memphis. The oldest tavern in Memphis, the Green Beetle serves up the best beer in town, along with a little something called a Bushwacker that's like a chocolatey-boozy milkshake for grown-ups. There are ghost stories here as well, don't be alarmed if you get a chill down your spine when you visit the women's bathroom.
A self-proclaimed speakeasy, the Blind Bear is a fun stop on Main Street with tasty cocktails, pool tables, and comfy couches. If you look carefully, you might just find a secret room somewhere here!
Looking for a classic beer and shot joint? You've got to go to Bardog Tavern and try one of their breakfast shots. This may be a dive bar, but they've got some incredible food as well. Don't leave without checking out their menu!
Irish pubs? We've got that too. The Brass Door has a cool vibe with beer flowing on tap, a fine selection of Irish whiskey, and the best fish n' chips in town.
Beale Street
We can't talk about Memphis bars without mentioning Beale Street. Home of the Blues, Barbecue, and the Beale Street Flippers, if you're looking for a party, this is the place to be. Clubs, bars, music joints, and restaurants lining both sides of the street, Beale Street is a King sized party crammed into a three block section of downtown.
Hit up the legendary B.B. King's Blues Club, the Rum Boogie Cafe or Alfred's for the best local music. Stop in at Silky O'Sullivan's for dueling pianos, live goats, and drinks that come in buckets. Back to those dive bars with a story? Check out the Absinthe Room, a dark and gritty second floor bar that makes you feel like you've discovered a secret you weren't supposed to know. With pool tables, absinthe served the old fashioned way, and an obscure entrance (next to the King's Palace Cafe), we know it's been a good night when we end up here!
Cool outdoor spaces
Nothing beats a bar with an outdoor space, and Memphis has some of the best! What I like the most about these locations is that they are refurbished industrial sites. I absolutely love it when old sites like this find new life in a way that brings people together. If you're looking for a place to hang out in the fresh air and enjoy some libations with friends and family, or anyone else for that matter, you have got to check these two out.
Railgarten
Railgarten in midtown is just what it sounds like. Created out of an old rail yard, this combination outdoor/indoor space has so many different areas you could get lost! A classic tiki bar, diner, ping pong tables, sand volleyball, and live music stage just to name a few. Grab some friends and head over to Railgarten to celebrate anything worth having drinks!
Loflin Yard
Not to be outdone, downtown boasts its own incredible outdoor hangout spot. Loflin Yard is an outdoor haven in the middle of the city. Have cocktails at the bar in the Safe House or Coach House, hang out on the Patio, in the Front Yard or the Back Yard. With yard games, fire pits, rocking chairs, cascading waterfalls, and even a blow up water slide in the summer, no matter which "yard" you choose, you'll have a great time!
Patios
Restaurants and bars are opening back up and things are starting to feel "normal" again; howerver, there may still be some hesitancy to jump back into crowded indoor bar spaces, and that's ok. Patios are a precious commodity these days, and Memphis definitely delivers in this area. With so many to mention, let's break this down by location.
Downtown
Looking for the best patios on Beale Street? Check out Silky O'Sullivan's and the rooftop bars at the Tin Roof or Alfred's.
For spectacular views of downtown and the Mississippi river, have a few cocktails on the rooftop of Old Dominick Distillery, the new Hyatt Centric Beale Street Memphis. or on the terraces at the Big Cyprus Lodge at the Pyramid or the River Inn at Harbor Town
In the South Main Arts District, grab a table along historic Main Street and watch the trolleys go by. My absolute top picks are the Green Beetle or S.O.B. The Green Beetle has earned two spots on my list because I love it so much! It's not fancy, it just feels like your neighborhood bar, even if it's your first time there.
S.O.B. (South of Beale) is a little gastropub with scrumptious snacks and creative cocktails, served on their outdoor patio or in a quaint inside space with brick walls and dim lighting. I know this is an article about drinking, but I have just three words for you. Duck. Fried. Rice.
Walk along the tree lined cobblestone section of Main Street and you'll find patios galore! The views here are spectacular, and if you're visiting here for the first time it's a great place for an afternoon cocktail while you're waiting for the ducks at the Peabody to start their walk down the red carpet at 5:00. Some of my favorite Main Street patios for great drinks and yummy food are Local Gastropub, the Blind Bear, Majestic Grill or Felicia Suzanne's.
Midtown
At Overton Square, my favorites are Second Line, Bayou Bar & Grill, Babalu, Lafayette's Music Room, and the patio in the back of Local Gastropub. Not too far from here, tucked away in a quiet neighborhood, check out Ecco on Overton Park for delicious Italian fare and a glass of vino rosso.
Cooper Young can't be beat for patios, as almost every restaurant here has an outdoor space. Young Avenue Deli, Cafe Ole, Celtic Crossing, the Beauty Shop, and Sweet Grass/Next Door are the best in my book. Just down Cooper Street you'll also find Aldo's Pizza with a cool second floor patio and some of the best pizza in Memphis. A little farther down is Slider Inn, an awesome outdoor patio with a scrumptious selection of bar food and a Jameson Slush that will rock your world!
East Memphis & Suburbs
If you happen to be out east, try Brookhaven Pub, Hog & Hominy, or Venice Kitchen. Las Delicias has an awesome patio, freshly made tortilla chips and one of the best margaritas in Memphis. The Bluff and The Casual Pint are my favorites in the University of Memphis area. Further east in the suburbs, notable mentions are Swanky's Taco Shop in Germantown and Hickory Tavern at the Shops of Carriage Crossing in Collierville. I try to support local businesses over chains as much as possible, but the Flying Saucer in Cordova is one of my favorite places to meet friends for outdoor good times, so I would be remiss not to mention it here as well!
Keep up to date with everything in Memphis by following me. I write about travel, community events, live music and festivals, and all the best food and drink!
What to read next...
Why all music lovers should come to Memphis
Where to find the best brunch in Memphis
Where to find live music in Memphis
How to plan a historic sightseeing tour of Memphis
Chasing the Tennessee Whiskey Trail in Memphis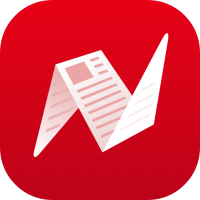 This is original content from NewsBreak's Creator Program. Join today to publish and share your own content.