The Smoky Mountains are famous for the misty, low hanging clouds that envelope its lush valleys and tree covered hills. These hills also tell the story of liquor being secretly distilled in a copper pot by moonlight, now famously known as Moonshine.
Originally, Moonshine by definition was made and sold illegally. Over the years, it's had a complicated history. Tennessee led the country in Prohibition laws as early as 1838, and up until 2009 only allowed liquor to be legally distilled in three counties. At that time, it became legal to produce alcohol in all but 10 counties across the state, and distilleries starting popping up left and right.
One of the most popular places for moonshine distilleries is the area around the Smoky Mountains. To be exact, there are six distilleries here that are officially part of the Tennessee Whiskey Trail. There's just something about being in the shadow of these beautiful hills that makes you feel like drinking moonshine. Why, you ask? Even though it's now legal to make it, sell it, and buy it, you still feel like you're doing something wrong. And it feels good.
Visiting six distilleries in one weekend is a daunting task, but it can be done if you follow the plan below. This will work best if you are coming from the North or West, but you can reverse the route if coming from the South or East and it will work just as well.
Make plans to stay in Pigeon Forge or Gatlinburg, on the Parkway or within walking distance. This will allow you to walk or ride the trolley to the majority of the distilleries you'll be visiting.
Arrive Friday afternoon, as early as possible. Hopefully you'll be coming from Interstate 40, and you can make your first stop at Old Tennessee Distilling Company at the Bass Pro Shop exit. They have a lot of flavors here, and they are VERY generous with their samples, so you'll want to divide and conquer. Trust me, share the samples with your whiskey tasting partner.
From here head to Sevierville, where you'll find Tennessee Legend Distilling. (For those of you who don't speak southern, the name of this town is pronounced "Severe-vul".) Follow the same sharing rule here. This is a marathon, not a sprint! After this, you'll want to make your way to Pigeon Forge or Gatlinburg, check into your hotel, and get some dinner. Depending on what time you arrive and how you're feeling, you may be able to visit another distillery after dinner.
If you're staying in Pigeon Forge, you could visit Old Forge Distillery after dinner on Friday, then take the trolley into Gatlinburg on Saturday and spend the day there. There are two official Tennessee Whiskey Trail distilleries in Gatlinburg: Ole Smoky Moonshine and Sugarlands Distilling Company. If you choose to stay in Gatlinburg, you may want to visit one of these on Friday night after dinner. Then you can take the trolley into Pigeon Forge on Saturday, spend about half the day there exploring the shops, visit Old Forge, and head back to Gatlinburg to finish up with your last distillery.
Sunday you can finish up walking around town before heading out, but leave enough time to visit one last distillery. I typically try not to play favorites, but this one? It's my favorite. I'm talking about a moonshine distillery in a tiny shack painted orange, nestled along the Little Pigeon River and set against the backdrop of the Smoky Mountains. As if that wasn't enough, Bootlegger's Distillery is just a really cool name. The drive here from the Gatlinburg area is really beautiful, but the story of this little distillery is what makes the drive truly worth it. And the moonshine ain't bad either.
Since this article is focused on moonshine tasting, I'm going to stop here. But you can easily spend a week in this area and not run out of things to do. There's a little something for everyone. It's like the Disneyworld of the deep south!
What will you do with all the moonshine you buy on your weekend hunting moonshine in the mountains? Why not whip up some Moonshine Margaritas! Check out these creative cocktails featuring Moonshine from the Tennessee Whiskey Trail.
Follow me for upcoming articles on the best things to do in the Smoky Mountains, and other southern inspired travel ideas.
What to read next:
How to master the Tennessee Whiskey Trail
Chasing the Tennessee Whiskey Trail in Memphis
How to spend a weekend whiskey tasting in Nashville
Taking the Tennessee Whiskey Trail to Chattanooga
A whiskey tasting weekend in Knoxville
Looking for more cocktail recipes inspired by the Tennesse Whiskey Trail? Look no further!
Tennessee Whiskey Sour cocktail
Bourbon Iced Tea recipe: the perfect summer cocktail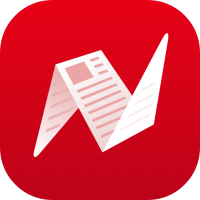 This is original content from NewsBreak's Creator Program. Join today to publish and share your own content.