Knoxville may be new to the whiskey scene, but it's not new to making a name for itself. The first state capital, home to the University of Tennessee, and host to the 1982 World's Fair, Knoxville is Tennessee's third largest city and has plenty to offer us weekend whiskey warriors.
Knoxville has two distilleries. They are both small batch, craft distilleries, and they are just minutes away from each other. But that's where the similarities end. They offer different types of spirits, and each have a unique feel. It makes for a perfect weekend of whiskey tasting!
First up is Knox Whiskey Works, where they use local products from East Tennessee to create their uniquely flavored spirits. Tours are currently unavailable due to Covid-19, but we look forward to their doors being open again for tours. Until then, you can still visit their tasting room! They offer a fun tasting experience with a variety of whiskeys, vodkas, gins, and liqueurs, so stop by to sample their spirits and enjoy one of their signature house-made cocktails. My favorites are the Cold City Old Brew  Coffee Liqueur, Marble City Pink Gin, and Dragon Tail Honey Habanero Flavored Whiskey.
Led by our head distiller, we craft our spirits in small batches from locally sourced products. We work with local farmers and artisans to create unique spirits representative of East Tennessee. ~ Knox Whiskey Works website
Knox Whiskey Works is just a 10 minute walk from Market Square, which is the main tourist area for restaurants and nightlife. This is a fun area to hang out, with lots of food and drink options. One of my favorites is Preservation Pub, a two story tavern offering live music, pub food, and craft beer, as well as a rooftop garden deck. If you're feeling adventurous, check out The Peter Kern Library. This fun speakeasy has done an awesome job of bringing back the spirit of prohibition, and the cocktails are inventive and delicious. If you're looking for a less touristy area away from the crowds, Knox Whiskey is also just a short walk to the Old City.
Speaking of Knoxville's Old City, don't miss out on a visit to Post Modern Spirits! They are open and currently offering tours on Saturdays and Sundays with a reservation. Tastings are included as part of the tour, but can also be done at the cocktail bar without a tour. At Post Modern Spirits, they pride themselves on creating a malt whiskey that's distilled from local craft beer. But their real talent is in making inventive cocktails with their various flavored vodkas, gins, and liqueurs. They continually push the boundaires of traditional distilling in their quest to make a unique mark in the world of spirits. In the heart of the Old City, Post Modern Spirits has a hip, industrial feel with a very cool outside patio for enjoying one of their many delicious concoctions.
PostModern Spirits is what PostModern Distilling makes! ~ Post Modern Spirits website
Knoxville is a great city for a weekend getaway, with a variety of sightseeing options and historical landmarks. If you've never been to Knoxville, you should definitely visit the World's Fair Park and Sunsphere Tower. Noteworthy museums are the Museum of Natural History, East Tennessee History Center, Knoxville Museum of Art, Blount Mansion, Ramsey House, and Mabry-Hazen House Museum.
There are also historical markers and landmarks throughout the city related to Native American History, Tennessee History, the Civil War, and Women's Suffrage Movement. The Tennessee Theater is a historical icon as well, and is still used today for classic films, concerts, and even broadway shows.
If you're a University of Tennessee fan and time your visit right, you may be able to catch a Vols football game at Neyland Stadium and hear 100,000 people singing "Rocky Top" at the top of their lungs. No judgment here. And with the Great Smoky Mountains just down the road, there are plenty of outdoor adventures to be had as well. Hiking, camping, canoeing, kayaking or white water rafting...you name it, they've got it!
Whether you're interested in sports, nature, history, or just want a cool weekend getaway, a road trip to Knoxville is an easy drive from anywhere in Tennessee. So why not come on down for some whiskey and good times!
Follow me for southern inspired travel ideas and a new cocktail recipe every Thursday! If you liked this article, check out my other Tennessee Whiskey Trail adventures and cocktail collection.
What to read next:
Taking the Tennessee Whiskey Trail to Chattanooga
How to Spend a weekend whiskey tasting in Nashville
Chasing the Tennessee Whiskey Trail in Memphis
How to Master the Tennessee Whiskey Trail
Cocktails inspired by the Tennessee Whiskey Trail:
Tennessee Whiskey Sour Cocktail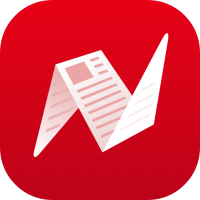 This is original content from NewsBreak's Creator Program. Join today to publish and share your own content.