Now that school is back in session and summer vacation season is at an end, it's time to start thinking of ways we can feel like a tourist in our own city. That means weekend staycations exploring the best Memphis has to offer. And what better way to feel like you're on vacation than finding a really good brunch spot? Brunch in Memphis brings out best in us. It's the perfect ending to a weekend, or the perfect beginning to a Sunday Funday. Here's where to find the best brunch in the Bluff City!
There's just something I love about brunch. It celebrates family, friendship, weekends, and food. It says, "I don't want to wake up early, but I still want breakfast". And you're allowed to have breakfast cocktails. That's right, cocktails aren't just for evenings anymore. No one's judging here. So let's get to the list of places that are doing brunch right in Memphis!
1. Sunrise Memphis
Speaking of breakfast cocktails, no one does them better than Sunrise Memphis. Mimosas with every fruit juice you could possibly want, the ingenious Beermosa, and a choice of ten varieties of Bloody Mary with names that are just as creative as the concoctions themselves. My personal favorite is the "Stupid Hot Mary". Not to mention an Iced Irish Coffee I had no idea how much I needed in my life. And the food. Oh, the food! Biscuit "sammies", breakfast bowls, pancakes that melt in your mouth, and delicious plate breakfasts that will leave you happily miserable.
2. The Liquor Store
Another favorite for breakfast cocktails and tantalizing food is The Liquor Store, sitting smack dab in the middle of the Broad Avenue Arts District. No, it's not an actual liquor store, but it used to be! Now it's a quirky little cafe with yummy cocktails and all the best southern style home cooking you can imagine, including pancakes I've dubbed the best in Memphis, and biscuit beignets that you'll just have to experience for yourself. Don't be fooled by its size, in addition to seating inside the main dining room there's a cute little outdoor patio in the back too. You'll most likely have to wait for a table, but that's fine, it will give you a chance to check out all the shops that have popped up along Broad Avenue.
3. Cafe Eclectic
Looking for something unique and special? Cafe Eclectic rounds out my top three. A coffee bar, restaurant, and bakery all in one, Cafe Eclectic is truly one of my most favorite places to eat in Memphis. They may not have cocktails, but their coffee bar is the BOMB and their bakery items are all made from scratch. Order a cinnamon roll and ask them to warm it up for you as a breakfast appetizer. Mmmmmmm. Then take your pick from any one of their omelets, scrambles, sandwiches, pancakes, waffles, or other creative dishes like sweet potato hash or eggs benedict made with fried chicken. No matter what you eat here, I guarantee you won't be disappointed.
4. The Beauty Shop
Catch a hip and trendy brunch at The Beauty Shop, a super cool 50's style beauty salon turned restaurant. Word has it that Priscilla Presley used to get her hair done here! Their brunch is pricey, but a nice treat if you want a unique experience with yummy food. You can even sit in a vintage hair dryer chair! Their motto is "Look Good. Eat Good", and they do both very well. The decor and design of this little piece of brunch paradise is absolute perfection, and the food is well, nothing less! Eat healthy with one of their yummy salad creations, or get down and dirty with some good old southern fare. And don't forget to ask what's on the dessert menu, they've got it all!
5. Brother Junipers
Another popular brunch spot is Brother Junipers in the University of Memphis area. I love this hometown diner for their creative coffee bar, an array of open-face omelettes that will make your head spin, and a cinnamon roll pancake that will change your life. Oh, and did I mention that they make fresh bread, biscuits, and pastries right on site? The smell will hit you like a big, delicious, warm hug as soon as you walk in the door. And if that doesn't make you feel at home, the friendly service and community feel will! Being so close to the University of Memphis, Brother Junipers is always packed, but I'm here to tell you that it's worth the wait!
6. Majestic Grill
Looking for brunch spots downtown? How about fine dining in a 100 year old cinema? Head down to the Majestic Grill for a delicious brunch in a unique and historic building. Yes, it's a little on the high end, but if I was going to spend a lot of money on brunch, this would be my top pick. Eggs Benedict, Ricotta Pancakes, Shrimp-N-Grits, and so much more! I highly recommend making a reservation for this and most other brunch spots, especially now that many restaurants have reduced their seating capacity to allow for more social distancing. Whether you sit on the main level, a secluded table in the back, or up on the Mezzanine level, you're guaranteed to have a meal you'll dream about long after you've finished eating!
7. S.O.B.
S.O.B. (South of Beale) is another outstanding brunch choice downtown. Located on South Main Street just a few blocks south of Beale, as the name indicates, this yummy brunch spot has a new location with a lot more seating space inside. This means more room for us weekend brunch warriors! With a classic cocktail selection, brunch dessert that includes jack n' coke bread pudding, and menu items like maple fried chicken and loaded avocado toast with cilantro cream, all I can say is "yes please!"
8. Elwood's Shack
If you want some no-frills, down-home comfort food, you've come to the right place. Elwood's Shack is, well, a small food shack tucked away in the parking lot of Lowe's on North Perkins and Summer Avenue. Sandwiches, tacos, barbecue nachos, smoked brisket, and pulled pork. Oh wait, we're talking about brunch, aren't we? How about some country-style breakfast plates, breakfast burritos, crab cake benedict, and homemade cinnamon rolls! Greasy spoon perfection, right down to its checkered table cloths and picnic tables. It's a little slice of foodie heaven that you absolutely must experience if you've never been here!
9. Bob's Barksdale Restaurant
Did someone say comfort food? Bob's Barksdale Restaurant in Midtown near Cooper-Young will make you feel like you're back at grandma's house for Sunday dinner. Don't worry, they serve breakfast too. They don't have a separate brunch menu, but you can take your pick of breakfast or lunch items if you time your visit right. They like to keep things simple here, and I have to say whatever they are doing is working. Delicious old-fashioned breakfast made on the griddle, daily plate lunches, and homemade rolls that are the epitome of "home cookin".
10. The Arcade
My last pick is a really cool restaurant with some history to it. The Arcade Restaurant downtown boasts being the oldest restaurant in Memphis, as well as being the favorite of a pretty famous patron. Do Peanut Butter and Bananas ring a bell? The breakfast here is amazing with creative menu items, and the cocktails and spiked milkshakes are perfect for brunch, happy hour, or an after-dinner treat! But their most famous claim to fame is that Elvis loved to eat here, and even had his own special booth close to the back door so he could sneak out!
Hungry yet? Obviously this list is not all-inclusive, but these are some of my favorites! If you have other recommendations, hit me up in the comments. So many brunch spots, so little time!
Follow me to keep up to date with all things Memphis. I write about travel, community events, live music and festivals, and all the best food and drink!
Read my other Memphis food features:
A trio of Memphis food trucks that will blow your mind!
Searching for the best cookies in Memphis
Food trucks that specialize in street food
Have you been to these greasy spoons in Memphis?
Memphis food trucks perfect for lunch on the go
Fall in love with craft beer in Memphis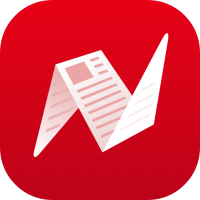 This is original content from NewsBreak's Creator Program. Join today to publish and share your own content.