If you like to drink whiskey and you're looking for unique road trip ideas in Tennessee, you've come to the right place! This is the second installment in a series of articles about how to master the Tennessee Whiskey Trail in eight easy road trips. You'll have a blast taking weekend road trips and tasting whiskey, and you might just discover some really cool places along the way.
Old Dominick is a modern distillery built on 150 years of tradition. Being the only West Tenenssee distillery on the official Tennessee Whiskey Trail, it has a lot to live up to; and it does not disappoint! They've really hit the mark with informative and engaging tours of their state of their state-of-the-art distillery and a fun history lesson on how it all started with an Italian immigrant who came to Memphis at the age of 16. Not to mention whetting your whiskey palate with a sampling of Old Dominick's selection of spirits and a creative selection of cocktails at their tasting bar. Thirsty yet?
Old Dominick's 150-year-old story is revived and ready to be shared.
Old Dominick may be the only distillery in West Tennessee, but it's totally worth the trip! Memphis has so much to offer that a weekend spent here will barely scratch the surface. Popular sightseeing options abound, along with a food and drink scene that will fulfil your every desire.
Old Dominick is located in downtown Memphis, with tons of options for amazing food and nightlife nearby. Wander along the cobblestoned Main Street, take the trolley down to the South Main Arts District, or check out the party on Beale Street. If you want a quieter scene, you may want to opt for the Cooper Young area, Overton Square, or the Broad Avenue Arts District. No matter where you choose to spend your evenings here, you'll have a great time!
What else is there to do in Memphis?
There's a little something in Memphis for everyone! For music lovers, must-see stops include Graceland, Beale Street, Sun Studios, and Stax Records Museum of American Soul Music. And no one does the live music scene better than Memphis! If you make a trip here, be sure to check out my guide to all the best live music in town!
Everyone who comes to Memphis should visit the National Civil Rights Museum. For history buffs, there's plenty more where that came from. Take a tour of other noteworthy historic sites such as Slavehaven Underground Railroad Museum, the Cotton Museum, the Mason Temple where Dr. Martin Luther King, Jr. made his famous "Mountaintop" speech, and Elmwood Cemetery, which has graves dating back to the 1850's and boasts the filming location for the graveside funeral scenes from the movie The Firm.
Other fun activities for kids of all ages include the Peabody Hotel with its famous marching ducks, the Mud Island Riverwalk and MEMPHIS sign, and the building known affectionately by locals as "The Pyramid", a former sports and concert venue which now houses a massive Bass Pro Shop and wilderness inspired hotel, in addition to a 28 story free-standing elevator and outdoor glass observation deck 300 feet high!
What should I eat in Memphis?
The answer to that question is "alot". Memphis may be famous for Elvis Presley and the Blues, but the food scene here is something that should NOT be missed. Some well known places that have been featured on TV are The Rendezvous, Central Barbecue, Gus's Fried Chicken, Uncle Lou's Chicken, and Dyer's Burgers.
Here are my personal picks for the best food and drinks in town.
Cocktails: Belle Tavern or The Cove
Downtown dive bars: Ernestine and Hazels, the Green Beetle, or Bardog Tavern
Funky outdoor spaces: Loflin Yard, Carolina Watershed, Railgarten
Dessert: Cheesecake Corner, Muddy's Cupcakes, Gibson's Donuts, or Jerry's Snowcones
Upscale restaurants worth the price: Flight, Restaurant Iris, or Southern Social
Greasy spoons: Blues City Cafe, Elwood's Shack, or the Arcade
Pizza: Memphis Pizza Cafe or Aldo's Pizza Pies
Breakfast: Sunrise Memphis, The Liquor Store, or Cafe Eclectic
Brunch: The Beauty Shop, Brother Junipers, SOB (South of Beale), or Majestic Grill
Breweries: too many to mention, but my favorites are Wiseacre and High Cotton
Where should I stay?
I highly recommend staying downtown when you come to Memphis. Most of the places mentioned above are either around the downtown area or within a 10 - 15 minute drive. Staying downtown makes it easy to visit Old Dominick Distillery because you can walk, rent a scooter, or take a short Uber ride to get there. There are even a few golf cart shuttles zipping around downtown that are a wild ride if you can find one!
Some of the best downtown hotels are The Peabody, Hotel Indigo, Hotel Napoleon, ARRIVE Memphis, Hilton Garden Inn, the Westin on Beale Street, and two new ones that are extremely cool: the Central Station Curio Collection by Hilton in the old Memphis train station, and the Hampton Inn & Suites Memphis-Beale Street, which has a roof top bar with views of the Mississippi River to die for!
There are also tons of hotel options in the suburbs if you're looking for something a little slower paced and less expensive. Germantown, the Wolfchase area, Collierville, and even Southaven Mississippi are all good options that area way from downtown. Memphis also has a large selection of Airbnb's to choose from; ranging from downtown lofts to midtown bungalows, you really can't go wrong. If you really want a unique stay, check out the Guest House at Graceland and get the full Elvis experience!
You may come to Memphis to add a stamp to your whiskey trail passport, but it will leave you with a smile on your face, a full tummy, and a special place in your heart. We'll be back next week with a new and exciting whiskey tasting adventure!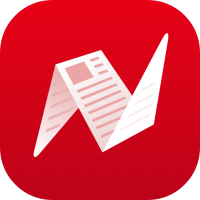 Read next...
How to master the Tennessee Whiskey Trail
Where to find live music in Memphis
Outdoor activities for kids in Memphis