How to prevent hypertension?
To avoid heart diseases, it is important to keep blood pressure under control. Control the factors that increase blood pressure. High blood pressure can be made normal by gradually reducing it, especially by making lifestyle improvements. The following measures should be taken to normalize it –
1. Reduce stress:
Although it is difficult to get rid of stress completely, it can be reduced by making changes in the way you think. Stress can be avoided by controlling anger, haste, anxiety, passion, etc. High blood pressure occurs due to constant mental stress, due to which the heart has to work continuously.
2. Eat balanced and nutritious food:
Always keep in mind while choosing food that it is not dangerous for your heart or health. As much as possible, eat foods with the least cholesterol and avoid saturated fats as well. Do not eat fast food such as pizza, burgers, hot dogs and sandwiches, etc.
3. Reduce salt in food:
Salt is directly related to high blood pressure. Therefore, reducing the amount of salt in food reduces blood pressure. Salt is made up of two elements sodium and chloride. If the amount of salt in food is taken less than 500 mg per day, then the blood pressure of about 30 percent of patients can be controlled. The amount of sodium in fast food is very high, so it should be consumed sparingly.
4. Keep the weight normal:
Even if the bodyweight exceeds the requirement, the blood pressure increases. Therefore, as far as possible, keep the ideal body weight. If you are overweight then with the help of exercise, a controlled diet system, etc. you can control your weight.
5. Bring change in nature:
Changing nature is not easy, yet efforts must be made in this direction. Sleeping deeply at night, resting during the weekend, and being free from mental stress during the holidays help in controlling blood pressure.
6. Exercise regularly:
Exercise is very important to stay healthy. At least 30 minutes of exercise should be done daily. If suffering from any disease or problem, consult a doctor about what kind of exercise is right for you.
7. Avoid alcohol consumption:
Do not consume alcohol and smoke. Due to their consumption, blood pressure increases rapidly. Excess consumption of alcohol not only damages the blood pressure but also damages the kidneys and other organs of the body. Drink enough water during the day. You can drink fresh vegetable soup and coconut water.
High blood pressure diet therapy
The prescribed diet time for high blood pressure can range from five days to fifteen days. It would be better to take this diet for five days in the beginning. Normally the condition of the patient will be completely normal during this period. After this, by avoiding some things in the diet, with light exercise and rest, a person can lead a simple life. Rest and stress relief is extremely important during a special diet.
Calcium and potassium are two essential nutrients, which flush out the excess amount of sodium that is harmful to high blood pressure. Calcium is found in abundance in its natural form in milk products. There is a good amount of potassium in fruits and vegetables.
The following list of diets should be followed for seven days: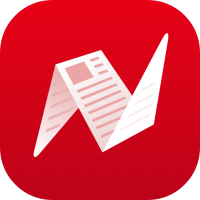 This is original content from NewsBreak's Creator Program. Join today to publish and share your own content.