Whether it is called plain salt or sodium chloride, it is a well-known fact that salt has been popular since man became civilized.
It has been used for centuries to enhance the taste of dishes. Salt is also used to maintain the color of any item or food item. If there was no salt, then according to the normal laws of biological evolution, our taste glands would have shrunk by now and the enjoyment of fast food, prepared foods, spicy things like pickles, chutneys would have been incomplete.
But such excessive use of salt is not good for our health. Nature has not made our body in such a way that we can use excessive amounts of salt.
Of course, the inner nature of our body has been adapting itself to our ever-changing tastes. But many of us have to pay a heavy price for these interests. Consuming sodium in high amounts increases the total fluid content in our bodies. The more salt we consume, the more water becomes in our bodies. This puts more load on our system and increases the risk of high blood pressure. This can be an important reason for increasing blood pressure in a modern civilized society. This view has been strengthened by the studies conducted on tribal castes. For example, among people 40–49 years old in the Yanomami race, the average blood pressure was found to be 107/67 among men and 98/62 among women. It is worth noting that the people of this caste use a very little salt in their food.
Therefore, it is not surprising that salt has been banned for a long time in the treatment of high blood pressure. Since 1906, doctors have been advising blood pressure patients to eat less salt. Here is a few year's new research that has now brought forth some quite startling facts. Under this, patients with high blood pressure are divided into two categories.
sensitive to salt,
Insensitive to salt.
It has been found that only the first group of patients get relief by reducing the amount of salt in the diet. But there is no benefit to the other category of patients by doing so.
The conclusion of this research is very clear. If your blood pressure is high, then reduce salt and see how it affects your blood pressure. For this, you must eat less salt for at least four weeks. If it benefits, then continue abstinence; If you do not see any difference, then consult a doctor, ask if it is necessary to keep abstaining!
Studies have found that reducing salt is beneficial for 50 percent of patients. They get this benefit in two ways – the blood pressure is lowered than before and the anti-hypertensive drugs also start showing good effect earlier.
Studies have also found that hypertensive patients often prefer salt more. With age, this issue becomes more serious. This happens due to the relaxation of the taste glands of the mouth. That is why at this stage people start liking extra salt to enhance the taste. But if the blood pressure has increased, then you should keep yourself safe from this unreasonable urge of old age.
If you reduce salt, your craving and interest will automatically decrease in a few months. You can substitute salt for anything else for taste.
Diets high in salt (sodium):
Pickles, chutneys, and sausages.
Salted Mixture, Potato Chips, Wafers, and Salted Biscuits, etc.
Prepared 'Cheese' and salted butter.
Corn Flex.
Greens of amaranth, lotus parts, litchi, and cantaloupe.
Pastries, cakes, and ice cream.
Sausage, ham, pork, fish.
Safe, canned, and bottled foods.
Fast food and Freeze foods.
Certain medicines, such as antacids.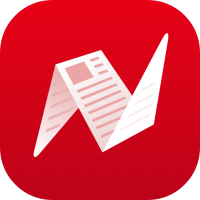 This is original content from NewsBreak's Creator Program. Join today to publish and share your own content.