Problems like diarrhea, vomiting, and dehydration are more in the summer season. Too much sweating can sometimes lead to fatigue. In such a situation, weakness starts to be felt. To avoid these problems caused by heat, it is very important to take the right beverages. If the body remains cool, then health remains fine and these common problems caused by heat do not bother. Let us know about some such home remedies to drive away from the heat, by drinking which the body will get tremendous coolness. Also, the health problems caused due to heat will remain away.
1) Water:
Water is the most effective way to reduce body heat. Drink enough water every day so that all the heat of the body goes away. Whenever the body asks for water, give it immediately, do not be careless.
2) Sugarcane Juice:
Sugarcane juice is very good for health in summer. It contains vitamins and minerals. Drinking it keeps it fresh. Protects from the heat. Consuming sugarcane in case of fever, fever subsides quickly.
Sugarcane juice is also beneficial in the burning sensation caused by acidity.
If sugarcane juice is consumed with lemon juice, then jaundice is cured quickly. Sugarcane juice should not be mixed with too much ice, drinking only juice is more beneficial.
3) Buttermilk:
Consumption of buttermilk in summer is cooling. According to Ayurveda, there are many benefits of drinking buttermilk after eating in the summer. Mixing mint, black salt, and cumin seeds in buttermilk do not bother the problem of gas and acidity.
4) Vetiver sherbet (khus syrup):
Consumption of vetiver sherbet in summer is very cooling. Drinking its sherbet gives coolness to the mind. To make vetiver sherbet, wash and dry the vetiver. After that boil it in water and add sugar as per taste. Filter it and cool it.
Sattu is made by grinding roasted gram, barley, and wheat. It is mostly used by people in India. Sattu removes stomach heat. Some people eat it by adding sugar and some by adding salt and spices.
Boil raw mango in water and extract its pulp. Add sugar, coriander, mint, salt, and roasted cumin, and drink it. Diseases caused by heat will remain away.
7) Wood Apple juice:
The juice of wood apple fruit is very beneficial in summer. Bael juice is a panacea for problems caused by heat such as diarrhea, heatstroke, increased heat in the body, etc.
8) Fresh fruit juice:
Drinking fresh fruit juice in summer also makes health better. Juice of fruits like pineapple, mango, seasonal, and orange not only gives energy but also removes diseases caused due to heat.
9) Lemonade:
Lemonade is a homegrown tonic for the summer season. If the amount of vitamin C in the body is reduced, then problems like anemia, joint pain, dental disease, pyorrhea, cough, and asthma can occur. The amount of vitamin C in lemon is very high. Therefore, it helps you to stay away from these diseases. In case of upset stomach, flatulence, constipation, diarrhea, drinking lemon juice mixed with little carom seeds, cumin, asafoetida, black pepper, and salt provides great relief.
10) Watermelon juice:
Watermelon juice ends acidity. Drinking watermelon juice does not cause heatstroke. It protects the body from heart diseases, diabetes, and cancer.
11) Mint Juice:
Mint is very beneficial in summer. Grind mint and add salt, cumin, and sugar as per taste. Drinking this is very beneficial in problems like heat, fever, burning, vomiting, and gas.
In summer, thandai is very beneficial for the body. To make this, soak poppy seeds and almonds overnight. In the morning, grind them in a mixer and mix them in cold milk and drink it after adding sugar as per taste. The heat will go away.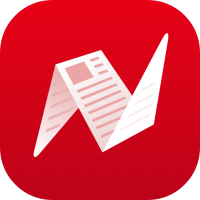 This is original content from NewsBreak's Creator Program. Join today to publish and share your own content.