What's the diet of Alzheimer's disease?
With old age, the deficiency of many essential nutrients and vitamins in the body leads to diseases like Alzheimer's, so it is necessary to consume a balanced and nutritious diet.
Dietitians have described certain nutrients, such as beta-carotene (the natural precursor of vitamin-A), vitamin-C, vitamin-E, and selenium, that have been shown to help prevent the development of Alzheimer's disease. These nutrients are now known as anti-oxidant substances. These anti-oxidant elements are found in sufficient quantity in carrots, green leafy vegetables, fruits like Sweet lemon, orange, lemon, and sprouted wheat, etc.
Along with this, eating soaked almonds at night regularly in the morning keeps the memory power good.
Rosemary tea is beneficial in mental fatigue and lack of memory.
Take 10 grams of almonds, walnuts, figs, dry grapes.
Consume an apple daily with honey.
Phosphorus-rich fruits like figs, grapes, oranges, dates are useful in enhancing memory.
Taking cumin powder mixed with honey in the morning improves memory.
Taking 5 pieces of ground black pepper with honey in the morning and evening is beneficial.
Consume phosphorus-rich food like sprouted grains, pulses, fruit juice, and cow's ghee in appropriate quantities.
How to prevent Alzheimer's disease?
Importance of physical labor
Physical activity and exercise have always been seen to have a wide range of effects on the body. In the absence of physical activity, the body starts to lose its muscle mass rapidly. While walking or jogging, the cells of our brain start getting active faster.
Benefits of exercise in Alzheimer's disease
Studies have shown that the practice of Bhastrika Pranayama has a direct effect on brain cells, especially the cells that maintain emotion and memory. With the regular practice of Bhastrika Pranayama, more oxygen starts reaching the brain cells and due to this, the brain keeps doing all its functions by staying healthy in normal conditions for a long time.
Learn new things
Many types of research have proved that the brain also functions in the same way as the muscles. The more you use it, the more powerful it will be. Mental exercise maintains mental health by helping to build new brain cells. Learn new complex things like a new language, play a challenging game of chess, and so on. Brain games like Sudoku, Cross Words, etc are also great mental exercises.
Pay attention to mental activities
Read and write regularly, this will keep the mind active. The more work you do with your mind, the better it will be.
Pay attention to these things
Don't let the weight gain.
Do not smoke
Do not drink or reduce alcohol consumption.
By controlling blood pressure and cholesterol, you can avoid the risk of this disease.
In old age, the elderly have the hope of love, intimacy, belongingness, and respect. If they keep getting such a self-respecting environment, they are sure to avoid a disease like Alzheimer's. But when the old people have to spend time living in an environment of contempt, hatred, tension, they rapidly lose their mental balance. Later on, many diseases like Alzheimer's heart disease, Parkinson's start to arise.
Therefore, in old age, do not treat the elderly with contempt or contempt, but treat them with love, belongingness, and intimacy. This helps them to keep themselves happy and healthy. Along with this, they can be kept healthy by a balanced and nutritious diet, proper care, and Ayurvedic medicines and Panchakarma.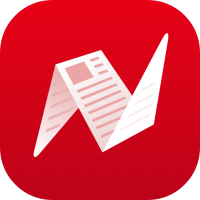 This is original content from NewsBreak's Creator Program. Join today to publish and share your own content.