Mint is a plant of the "Mentha Lamiaceae" family. It is grown in all the countries of the world.
Beneficial Peppermint Tea
1. Relief from a headache:
According to a study, mint tea is effective in relieving headaches, migraines, and other stress-related symptoms. It works by expanding the narrow blood vessels of the brain. Mint tea is also effective in relieving headaches caused by a poor diet.
2. Will get mental satisfaction:
Mint tea is also beneficial to relieve mental stress. According to a study published in a health journal, caffeine-free mint tea works to maintain normal body temperature by reducing blood pressure. The scent of mint is effective in relieving stress.
3. Weight will be less:
According to health experts, mint is a very good digestive herb. Consuming this herb is very beneficial for reducing weight. According to research, the aroma of mint tea works to control appetite. In this way, you can control the habit of overeating. Regular consumption of mint tea will help cut down on the calories consumed daily. In this way, the extra fat will be reduced.
4. Sleep quality will improve:
According to research studies, mint tea also improves the quality of sleep. For patients with sensitive sleep, the mind will get relaxation by consuming this caffeine-free tea. The problem of insomnia can be overcome by drinking a cup of mint tea before sleeping. It also works to relax the muscles.
5. Digestive problems:
Mint tea can be consumed daily to overcome problems like bloating and indigestion. According to another study, peppermint is effective in removing inflammation of the stomach. If you want, you can also use organic peppermint tea bags. It will also give relief from air-related problems.
6. Immunity:
Mint is a very good antioxidant. It protects the body from free radicals and works to increase immunity. The menthol found in it has anti-microbial properties. It contains vitamin B complex, calcium, sodium, phosphorus, potassium, and magnesium. Which increases the ability to fight diseases.
7. fever:
Mint tea is effective in relieving the symptoms of fever. The menthol found in it works to normalize the body temperature. Mint tea works to relieve the problem of menstrual cramps and muscle cramps. Mint tea acts as an anti-spasmodic agent. It is beneficial for women.
Method to make Mint Tea
Wash the mint leaves in water.
Put some mint leaves in hot water and keep it for 5-10 minutes, then boil the leaves for some time and filter it.
Add sugar.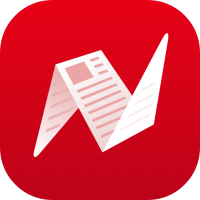 This is original content from NewsBreak's Creator Program. Join today to publish and share your own content.