Diabetes is a common disease nowadays. 34.2 million people have diabetes (10.5% of the US population) and 88 million people aged 18 years or older have prediabetes (34.5% of the adult US population). Diabetes affects many parts of the body and is associated with serious complications, such as heart disease, stroke, blindness, kidney failure, and lower-limb amputation, among other conditions. Diabetes was the seventh leading cause of death in the United States in 2017 based on the 83,564 death certificates in which diabetes was listed as the underlying cause of death.
When a person has diabetes, it means that all the sweet things that the person eats during the day (sugar, sweets, jaggery, etc.) are not digested properly. That is, the pancreas of that person is not able to make insulin from those things in proper quantity so that sugar element comes out directly with urine.
It is also called 'sugar in the urine'. People who have more worry, attachment, greed, stress, those people are more prone to diabetes. In diabetes, there is a lot of hunger in the beginning. But gradually the appetite subsides. The body starts drying up, the complaint of constipation starts. Excessive urination and sugar in urine start and the patient loses weight. If there is any wound/wound anywhere in the body, it does not heal quickly.
So what do we do in such a situation?
There is a small piece of advice that you should not depend too much on insulin because it is more dangerous than insulin diabetes, side effects are many.
Some ayurvedic and home remedies have been given, using which diabetes can be controlled a lot.
1. Mixture of fenugreek seeds, bay leaves, Jamun kernels, and bael leaves
Ingredients: 100 grams fenugreek seeds, 100 grams bay leaves, 150 grams Jamun kernels, and 250 grams bael leaves.
Method of preparation: Dry all these in different sunlight and grind them on a stone and then mix them all.
How to use: Take one spoon of it in the morning before breakfast with 1 glass of warm water and one spoon one hour before dinner. Diabetes is controlled by taking this medicine continuously for 3 months, along with it, do yoga-pranayama daily.
2. Take Triphala together
Triphala is a type of Ayurvedic medicine that is made up of three elements. Those three are Harad (Terminalia chebula), Baheda (Terminalia bellirica), and Amla (Phyllanthus emblica). Their ratio should be 1:2:3 = 1 (harad) + 2 (baheda) +3 (amla). Meaning, if you want to make 100 grams of Triphala, then the composition should be 20 grams of Harad + 40 grams of Baheda + 60 grams of Amla. If it is found whole then grind all three and if the powder is found then mix it.
First of all, 100 grams of Harad, then 200 grams of bahera, and finally 300 grams of amla, make a powder by mixing these three together and use it with one to one and a half teaspoons of hot water at night.
If the powder is not taken directly! so what to do about that??
Heat half to half a glass of water, add the powder to it and stir it well, it will become like syrup. You can easily drink it! After that drink half a glass of warm water alone.
3. Bitter gourd is very beneficial for diabetes patients
Bitter gourd contains two compounds named charatin and momordicin, which are very beneficial for diabetics. They manage the blood sugar level. It is rich in antioxidants, which help in fighting diabetes-related problems. Also, bitter gourd contains a compound called polypeptide-P, which helps in controlling blood sugar. Polypeptide-P is also known as P insulin.
Dip feet in bitter gourd juice, it will be beneficial.
Take ten to fifteen bitter gourds. Grind it or grind it in a mixer and extract its juice. Do not throw away the remaining bitter gourd pieces. Keep this juice in a large pot or bucket. Dip your foot in it. Keep moving or moving your legs in between. Do this for at least 15-20 minutes. Do this until the bitterness of the bitter gourd reaches your tongue. When it starts to feel like this, remove the feet and wash them with clean water, and put on shoes or slippers.
4. Avoidance and Precautions:
1. Dinner has to be done before sunset. These means do not eat food after sunset.
2. Eat things with more fiber and less fat like eat vegetables, eat only lentils with peels.
3. Fruits, raisins, etc. which contain natural sugar can be eaten by all.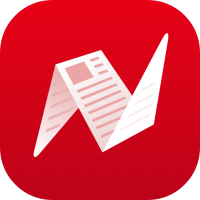 This is original content from NewsBreak's Creator Program. Join today to publish and share your own content.