ST. LOUIS, MO - Sullivan is a city that borders Franklin and Crawford County, MO. It has many natural places that can make people refreshed. Here, we recommended three outdoor activities in Sullivan, MO.
- Meramec State Park
Meramec State Park is a park managed by the Missouri Department of Natural Resources on 6,896 acres of land. The Meramec River flows through the Park - a magnificent, fed waterway that crosses some of the most breathtaking natural settings found in the Ozarks. There are a lot of things you can do in Meramec State Park, such as fishing, camping, and caving.
Visit the Meramec State Park at 115 Meramec Park Drive, Sullivan. The Park opens every day from 7:00 a.m. to 9:00 p.m.
- Fisher Cave
Fisher Cave is a natural wonder cave inside the Meramec State Park. They offer tours of the cave with an exciting adventure for the visitors. The Fisher Cave offers a unique cave scene from the low and narrow streamside passages to the enormous rooms filled with calcite deposits.
The Fisher Cave is located inside the Meramec State Park. They offer tours for visitors every day that costs $10 for regular admissions. You can check the tour hours at https://mostateparks.com/location/55909/fisher-cave.
- Caveman Zipline
If you like some adrenaline rush, you should try to visit the Caveman Zipline. In this place, you can do the zip lining that is offered in this place. You will wear a harness that is securely connected to a cable suspended high above the ground and glides along the cable for a uniquely exhilarating experience.
Try this thrilling experience at 1135 Hwy W, Sullivan. You can check the Caveman Zipline operational hours at https://www.cavemanzipline.com/pricing_hours.php.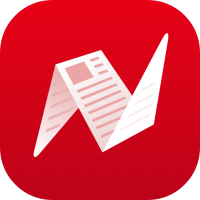 This is original content from NewsBreak's Creator Program. Join today to publish and share your own content.