ST. LOUIS, MO - People often consider live music as a plus for a restaurant. Live music will add some moods to the restaurant atmosphere. It can bring romantic or fun vibes that will enhance the dining experience. Here, we wrapped up three restaurants with live music in St. Louis, MO.
- The Gramophone
Sandwich is the signature dish in this restaurant. The restaurant was used to be a concert club but changed into a sandwich pub in 2015. However, they still have live music and DJs. Besides sandwiches and live music, this restaurant also has craft beers. The beers are on the 20 on tap and a rotating selection of bottles cans, that varied from local craft to national lagers.
Visit the Gramophone at 4243 Manchester Ave, Saint Louis. They are ready to serve their best sandwich on Tuesday to Sunday from 11:00 a.m. to 3:00 a.m.
- McGurk's
McGurk's is an Irish Pub and Garden featuring the finest Irish cuisine that serves Corned Beef and Cabbage, Guinness Stew, and Fish and Chips alongside steak and fish. They also have 16 draft beers and various bottled beers, an extensive whiskey and scotch menu, and wine. The place is also great, with a four-season garden that features over 60 tables, 3 full-service bars, and a breathtaking 9-foot waterfall. The live music starts between 8:00 p.m. and 9 p.m. every day.
You can enjoy the fine outdoor dining in this restaurant at 1200 Russell Boulevard, Saint Louis. They open on Tuesday to Thursday from 4:00 p.m. to 12:00 a.m., Friday from 11:00 a.m. to 12:00 p.m., and Saturday & Sunday from 12:00 p.m. to 12:00 a.m.
- Broadway Oyster Bar
The Broadway Oyster Bar is a locally owned New Orleans' style restaurant, bar, and music venue. The live music performed every day will enhance the ambiance of the building that stands since the 1840s. Their seafood dishes such as Louisiana crawfish and shrimp, fresh Gulf, and Blue Point oysters have won several food awards.
Try the New Orleans' style restaurant at 736 S Broadway Saint Louis. The restaurant opens every day from 11:00 a.m. to 3:00 a.m.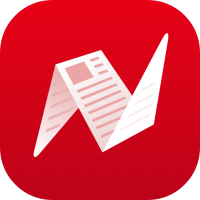 This is original content from NewsBreak's Creator Program. Join today to publish and share your own content.