ALTON, IL - Most of the people in the country have tasted Italian food that is among the most popular cuisines in the world. If you are an Italian food lover, here we recommended three Italian restaurants in Alton, IL.
- Castelli's Restaurant at 255
Castelli's Restaurant at 255 is famous for its TALK-N-CHIC™ fried chicken, with nearly 70% of the customer ordered the fried chicken. The famous dish uses a house secret recipe that is passed down through generations. The restaurant also serves other homemade foods such as toasted ravioli and the Roman house salad dressing. Steak, chop, and kinds of seafood are also on the menu.
You can find the restaurant at 3400 Fosterburg Road, Alton. The restaurant opens on Wednesday, Thursday & Sunday from 11:00 a.m. to 9:00 p.m. and Friday to Saturday from 11:00 a.m. to 9:00 p.m.
- Chez Marilyn
Chez Marilyn is an Italian restaurant that also has a bar that serves excellent martinis. This place also serves Italian dishes includes tortellini, pasta, pesto chicken, and chicken sandwich. When you are eating in this restaurant, you will get a cozy ambiance. Chez Marilyn also had a patio if you want to enjoy a little outdoor dining.
Chez Marilyn is located at 119 W 3rd St, Alton. You can visit the restaurant on Sunday from 4:00 p.m. - 02:00 a.m., and Monday to Saturday from 10:00 a.m. to 2:00 a.m.
- Decaro's
​
The North Country-style pizza is the restaurant's signature dish. This restaurant has a nice, friendly, and family-oriented atmosphere that is suited for family dining. They serve authentic Italian dishes such as chicken parmigiana, pasta, fettuccine, and toasted ravioli. Their large pizza is famous among their customers. The pizzas are even ordered often by takeout order.
Visit Decaro's at 602 E 3rd Street, Alton. They open on Sunday to Thursday from 11:00 a.m. to 8:00 p.m. and Friday to Saturday from 11:00 a.m. to 9:00 p.m.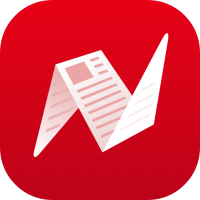 This is original content from NewsBreak's Creator Program. Join today to publish and share your own content.