BREESE, IL - American cuisine has various types of food, stretched from burger to barbeque. People often eat American foods for breakfast, brunch, lunch, and dinner. Here, we wrapped up three recommended American restaurants in Breese, IL.
- Popeye's Chop House
17910 Saint Rose Road, Breese
Sunday – Thursday: 4:00 p.m. – 9:00 p.m.
Friday – Saturday: 4:00 a.m. – 9:00 p.m.
Steaks are the signature dishes in this restaurant. Ribeye, baby back ribs, prime ribs, and Pork Chop Cordon Bleu are among their excellent signature dishes. Along with their steaks, you can try their delicious appetizers such as onion rings and skillet mushroom alongside cheesecakes as the dessert. Besides their food, this restaurant also has a warm service from their staff.
- Wally's Drive-In
711 N 4th Street, Breese
Every day from 10:30 a.m. to 7:30 p.m.
This American restaurant serves classic American fast-food dishes. With over 50 years of experience, this restaurant will serve you delicious cheeseburgers, fries, and shakes that are freshly made. Although it just has a small eating area inside, the taste of the foods will not disappoint you. The foods in this restaurant are affordable, so you can eat there regularly.
- Dairy King
691 North 4th Street, Breese
Every day from 9:30 a.m. to 10:00 p.m.
As a fast-food restaurant, Dairy King has a fast service in terms of serving its food. But, don't be distracted by the fast-food restaurant, because the foods on the menu are tasty and freshly prepared. You can get hot fries along with their best-selling burgers. The restaurant also offers daily specials that you can ask their staff.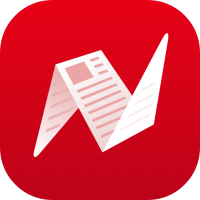 This is original content from NewsBreak's Creator Program. Join today to publish and share your own content.