MOUNT VERNON, MO - While the taste of the food is the most significant aspect of a restaurant, pricing is also a big part of a restaurant's success. Many people will consider the price on the menu when they are about to eat at a restaurant. Here, we wrapped up three must-try cheap eats in Mount Vernon, IL.
- Jimmie James Blue Goose
This Greek restaurant will please you with its cheap and plentiful food. With only $20, you can get 2 delicious and generous portions of gyros, a side of fries, and two drinks. The menu in this restaurant is limited, but the food will not disappoint you. Besides gyros, this restaurant also serves fresh pita bread, lamb, and homemade baklava.
Plan your meals at this restaurant that is located at 1014 Main Street, Mount Vernon. Their staff is ready to serve your meals on Monday to Thursday from 10:30 a.m. to 3:00 p.m., and Friday from 10:30 a.m. to 5:00 p.m.
- Ali Asian Cuisine
Ali Asian Cuisine will not disappoint you with its Asian foods. They had warm service and food at a reasonable price. You can find Thai, Japanese, and Chinese foods in this restaurant, but their sushi is among the customer's favorite. This restaurant also has a lot of vegetarian options that will suit vegetarian people.
Taste their Asian delight at 101 S 27th Street, Mount Vernon. You can visit the restaurant from Tuesday to Saturday from 11:00 a.m. to 9:00 p.m. and Sunday from 11:00 a.m. to 8:30 p.m.
- Bugsy's Chicago Dogs
This restaurant serves authentic Chicago-style foods includes Chicago-style dogs. Besides Chicago-style foods, they also have Greek and Italian foods. With a small amount of money, you can enjoy their fantastic food in a clean place with friendly service. The foods are cooked by the owner, so the quality of the foods will be maintained.
You can visit Bugsy's Chicago Dogs on Wednesday to Saturday from 11:00 a.m. to 7:00 p.m. This restaurant is located at 311 E Broadway, Mount Vernon.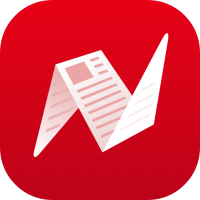 This is original content from NewsBreak's Creator Program. Join today to publish and share your own content.